387 Vets Talk About Their Vet Uniform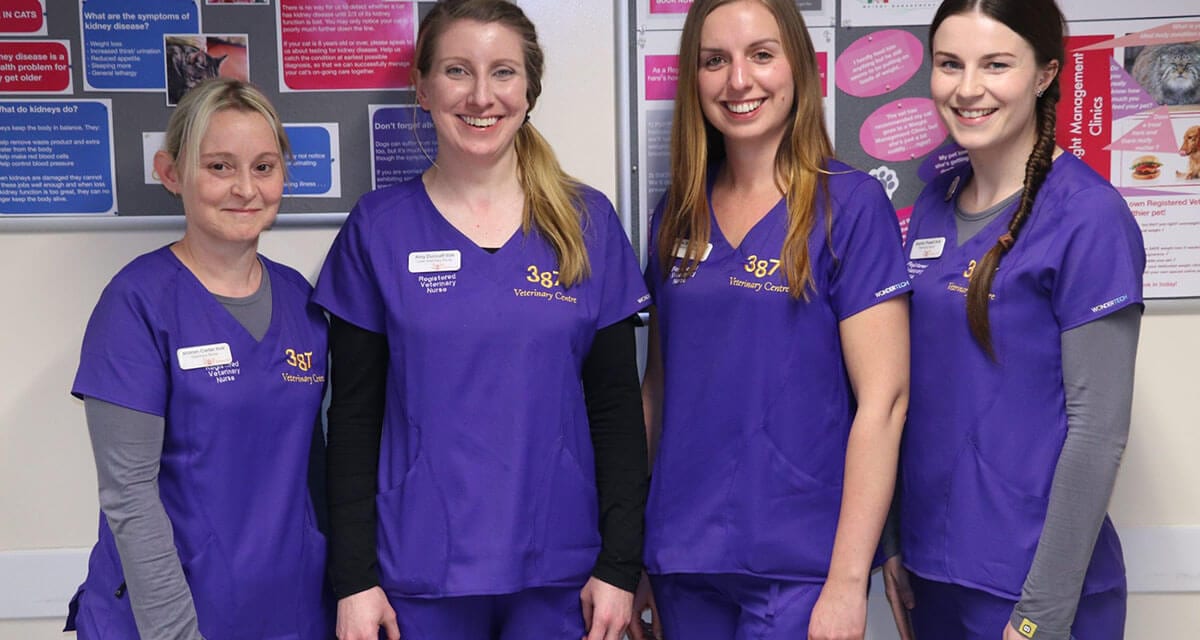 As WonderTECH by Wonderwink is our product of the month, we thought you would like to hear from one of our clients who use this vet uniform in their practice.
387 Veterinary Centre is an independently run small animal veterinary practice in Walsall, West Midlands.
The practice was set up 12 years ago by Vet, and Advanced Practitioner, Hamish Duncan. The 14-strong team includes vets and nurses with advanced veterinary qualifications. The practice specialises in the care of small animals. Over the years, 387 Veterinary Centre have been recognised in many awards including winning UK Vets of the Year for the fifth year running.
Lead veterinary nurse Amy Duncalf took the time to give us a brief introduction to her work at 387 vets and experience with the WonderTECH vet uniform range.
How did you get into veterinary nursing?
"I initially began my career studying for an adult nursing degree, when I went on placement, I realised that it wasn't for me. I enjoyed the nursing side, but it just wasn't where I wanted to be."
"I then went on to do an animal behaviour degree, which suited me far better! Following that I was successful enough to get a placement at 387 Veterinary Centre, which has brought me to where I am now. 10 years later I've had the opportunity to progress in my career here and I'm loving it."
Why did you decide that you wanted to change your uniform?
"The former lead nurse had been looking into upgrading our uniforms for a number of years. When owner Hamish attended the London Vet Show last year he met the KARA team and was introduced to WonderTECH products."
Why did you choose WonderTECH over other products?
"We choose the WonderTECH range due to the 37.5 technology. Keeping us cool when we're hot and keeping us warm when we're cold."
What are your thoughts on the WonderTECH products?
"Looks and feel-wise we really like our uniform. It's really confortable to wear. We don't always use all the pockets but I think that's down to us all being used to using the ones on our tunics."
"We've also got the base layers to layer up and help keep us warm in the cooler months."
"All our uniform is embroidered with the logo and our names. Our customers frequently comment on how smart we look. It's great for them to be able to distinguish staff members, particularly in a busy reception area."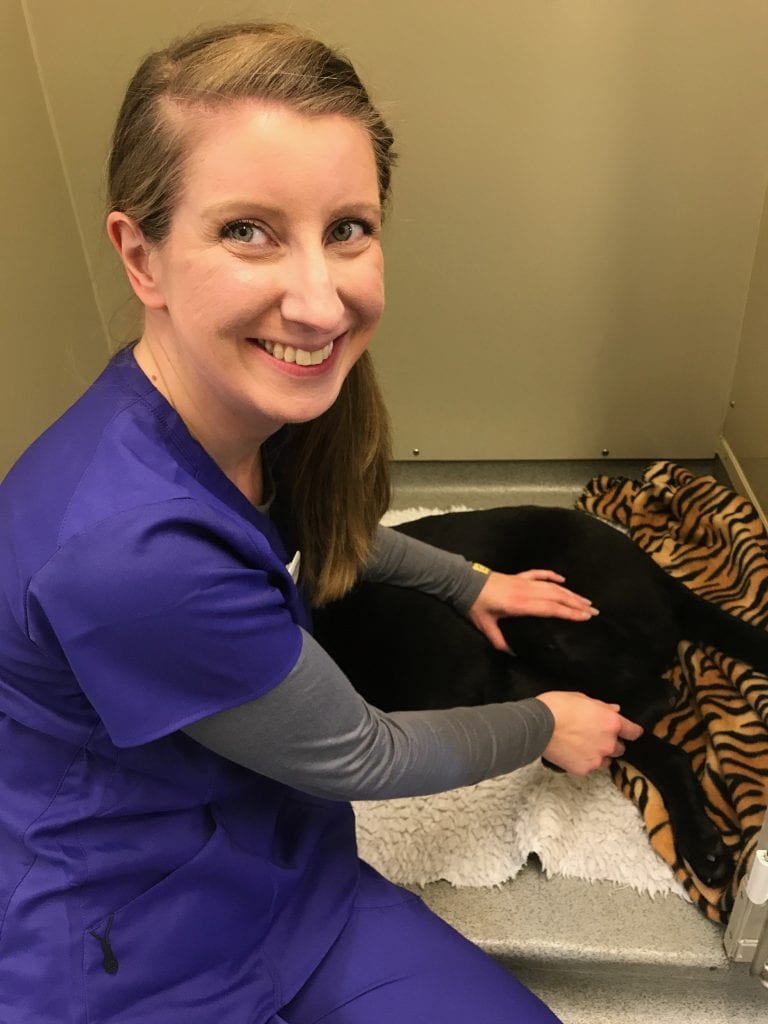 Check out 387 Veterinary Clinic on Facebook