Best nursing scrubs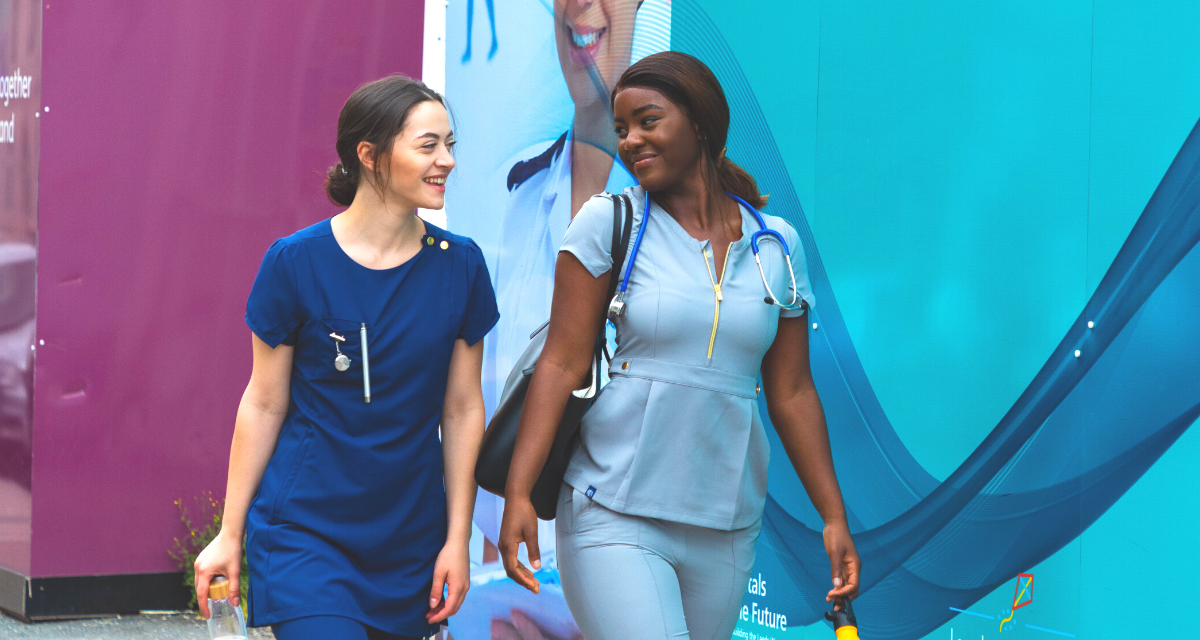 Nurses are often rushed off their feet, assisting other medical professionals, treating patients and filling out paperwork. Therefore, their nursing scrubs need to be comfortable and functional. But that doesn't mean nurses can't have style!
Nursing scrubs features
In some cases, nurses may not get to choose their scrubs. NHS hospitals typically provide basic unisex scrubs to suit a wide range of staff. For those who work in nursing professions that have more uniform freedom, there are a variety of features to look out for.
Premium fabric
Fabric is a key element of what makes scrubs comfortable and wearable for long days. Key fabrics to look out for are things like: premium stretch, motion stretch, four way stretch, water resistant & hair resistant.
See some of the most stretchy scrubs ranges are below:
Pockets
Storage on-the-go is essential for many nurses. Also, our customers in professions such as dentistry, medicine, veterinary and aesthetics love additional pockets! Find our best scrubs for storage.
Relaxed fit
We know that comfort is vital. Running around, completing procedures and being on your feet all day means you likely want a more relaxed fitting uniform. We have a range of styles that are relaxed and comfortable, but still look amazing.
See our relaxed fit scrubs:
Water resistant
Water resistant fabric is the feature you didn't know you needed. Loved by dental professionals, vets and beauticians in particular, this fabric saves your uniform from staining, and keeps you dry all day. The full Kara Edit range features water resistant fabric.
Shop by workplace
You can use our shop by workplace feature to find the best scrubs for you. If you are a dental nurse, you can find your ideal scrubs under dental. Or if you are a veterinary nurse, find your perfect scrubs under our vet category.
All the best, Kara x
Want to hear more from us?
Try: Kara E-gift cards, Scrub hats for healthcare professionals, 5 tips to style your workwear