The best shoes for healthcare workers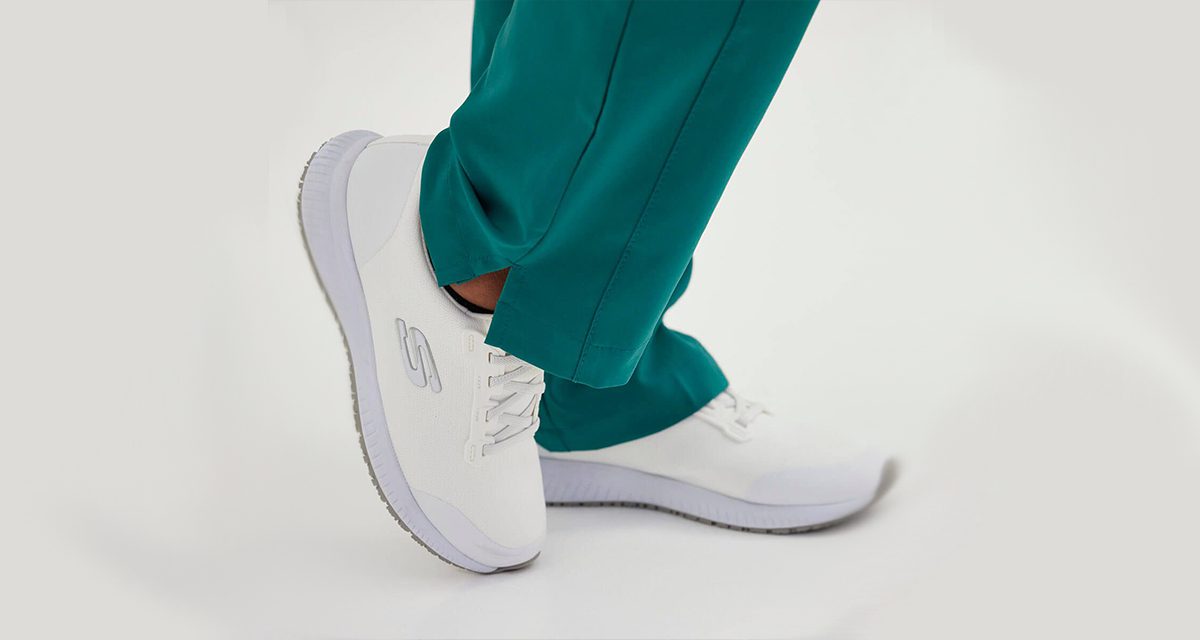 Finding the best shoes for healthcare workers can often be a challenge. As you would expect, if you're a doctor, nurse or other healthcare professional you are on your feet most of the day so therefore what you wear on your feet makes a significant impact to your day.
Standing for hours in theatre or on a ward puts your lower extremities under a lot of stress. So, if you are consistently wearing unsupportive shoes, you could develop achy arches, joint pain and other uncomfortable problems.
In an ideal world, you need a shoe that is durable but also lightweight for comfort and for them to be able to keep up with the demands of your day-to-day role. In addition, a slip-resistant sole is key to avoid any injuries or falls.
Here at Kara, we are pleased to offer what we think is the best in its field for comfort, practicality and durability – Skechers. Skechers is a leading worldwide brand known for high-quality manufacture of footwear for men, women and children.
We offer a select range of Skechers footwear which has been specifically designed for healthcare and medical roles. Our range has both men's footwear as well as women's footwear.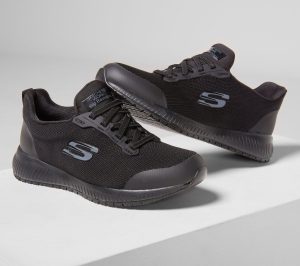 Each of the footwear range features:
– A slip-resistant sole (Tested to EN ISO 20347:2021)
– Memory foam cushioned insole
– Roomy, comfortable fit
– High-quality stitching and materials
For both men and women our range offers trainer-style footwear and a more professional style of shoe which are both perfectly suited to a medical type role.
Take a look at the women's range here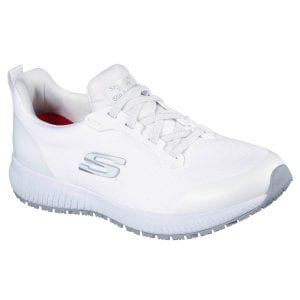 Skechers Squad Women's Work Trainers
Available in white or black, these trainers provide safety and comfort making them ideal for a healthcare role. In addition, the stretch sporty laces are really easy to manage – no more worrying about tying those laces!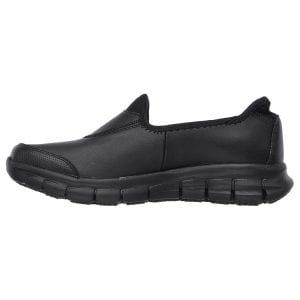 Skechers Sure Track Women's Work Shoes
A more traditional style of shoe but with a relaxed, roomy fit and memory foam cushioned sole.
Our men's range includes: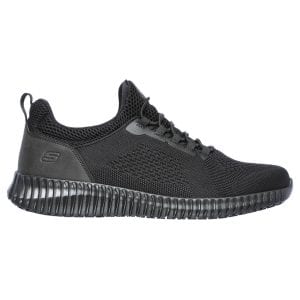 Skechers Cessnock Men's Work Trainer
An easy to wear trainer which is so comfortable to wear. With it's anti-slip sole rubber sole and no-tie stretch laces, these trainers definitely tick those boxes!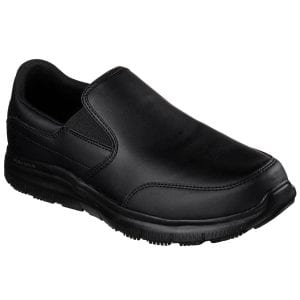 Skechers Flex Advantage Men's Work Shoes
Comfort, safety and a professional look all in one. These shoes provide a more professional look to your workwear style with it's leather finish. The memory foamed cushion insole makes these shoes super comfortable to wear throughout your shift.
Want to hear more from us?
Try new WonderWink Moto range, How should women's scrubs fit – Our guide