Kara Giveaway Donation To Charity
Terms & Conditions

The title of the Giveaway shall be the Kara Giveaway Donation To Charity Draw (Giveaway)
The promoter is Kara (trading name of Interweave Textiles Limited (wholly owned subsidiary of John Horsall & Sons Ltd)), company registration number 05267141 of Interweave House, Old Power way, Elland, West Yorkshire, HX5 9DE, United Kingdom.
This Giveaway is open worldwide to all Kara (the Promoter) customers (Entrants) who follow the instructions displayed in the Giveaway details.
There is no entry fee for this Giveaway, but the Entrant must have previously made a purchase from the Promoter.
By entering this Giveaway, the Entrant is indicating his/her agreement to be bound by these terms and conditions.
To be entered into the Giveaway, the Entrant must have left a validated review for the Promoter on the Kara Reviews.co.uk profile (https://www.reviews.co.uk/company-reviews/store/karagroup-co-uk).
The review can be positive, negative, or neutral, and must be an honest reflection of the goods and services received.
The review may be submitted anonymously or in the Entrant's name.
Only one entry will be accepted per customer.
This Giveaway runs once for each individual calendar month. One month constitutes one Giveaway Period.
The closing date for entry into each monthly giveaway will be the last calendar day of each Giveaway Period.
On or before the 7th day following the conclusion of each Giveaway Period, one winner will be selected for the Giveaway Period in a random electronic draw.
By entering into the Giveaway, the Entrant is agreeing to be contacted by phone and email by the Promoter only. No contact details will be disclosed to a third party without the entrant's prior consent.
The Promoter reserves the right to cancel or amend the Giveaway and these terms and conditions without notice. Any changes to the Giveaway will be notified to the Entrant as soon as reasonably possible by the Promoter.
The Promoter is not responsible for any inaccurate prize details supplied to any Entrant by any third party connected with this Giveaway.
Acceptance of the prize constitutes permission for the Promoter to use the Entrant's name, likeness, and entry for purposes of advertising and trade without further compensation, unless prohibited by law.
The prize is as follows: 1 x £50 donation to a charity of the Entrant's choice (see Definitions, below - outlining applicable charities)

No cash alternatives will be offered.
The prize is not transferrable. Once a UK registered charity has been chosen by the winning Entrant, no alterations will be accepted.

Each Giveaway Period, the winner will be notified by phone and/or email within 28 days of the draw.
The winning Entrant will be contacted directly by the Promoter by telephone and email. The Entrant will be asked to provide details of the Charity they would like the donation making to.
If the Promoter is unable to make contact, the Entrant has 14 days to respond to the email confirming they have won the Giveaway. If after 14 days, the Entrant has failed to provide details of the Charity they would like the donation making to, the Promoter reserves the right to withdraw the prize from the winner and select a replacement winner.
The Promoter shall have no liability for the Entrant's failure to receive notices due to spam, junk email, or other security settings, or for the Entrant's provision of incorrect or otherwise non-functioning contact information.
Once the donation has been made, the Promoter will notify the winner.
The Promotor's decision in respect of all matters to do with the Giveaway will be final, and no correspondence will be entered into.
By entering this Giveaway, the Entrant is indicating his/her agreement to be bound by these terms and conditions.
The prize draw and these terms and conditions will be governed by English law and any disputes will be subject to the exclusive jurisdiction of the courts of England and Wales.
The winning Entrant agrees to the use of his/her name and image in any publicity material the Promoter feels is appropriate. Any personal data relating to the winner or any other Entrants will be used solely in accordance with current UK data protection legislation and will not be disclosed to a third party without the Entrant's prior consent.
This promotion is in no way sponsored, endorsed or administered by, any company other than the Promoter.
Process of the giveaway:

Once an order is completed, the Promoter invites the Entrant to complete an online review of Kara through the Reviews.co.uk website.
To be entered into the Giveaway, the Entrant must to leave a Validated Review. This can be positive, negative, or neutral, and may be submitted anonymously or in the Entrant's name.
Once each Giveaway Period, each Entrant who left a Validated Review will be entered into a random prize draw. The winner will receive a donation of £50 to a Charity of their choice.
The Charity selected must be an official Charity, registered on the United Kingdom Gov.uk Charity Register. https://www.gov.uk/find-charity-information. If the Entrant's chosen charity is not on the Gov.uk Charity Register, the Entrant will be asked to select a different charity.

General Terms and Conditions

By entering the giveaway, you have agreed to:

The General Terms and Conditions, and
Any specific terms and conditions applicable to the giveaway

If you have any questions about how to enter, or in connection with, the Giveaway, please email us at info@karagroup.co.uk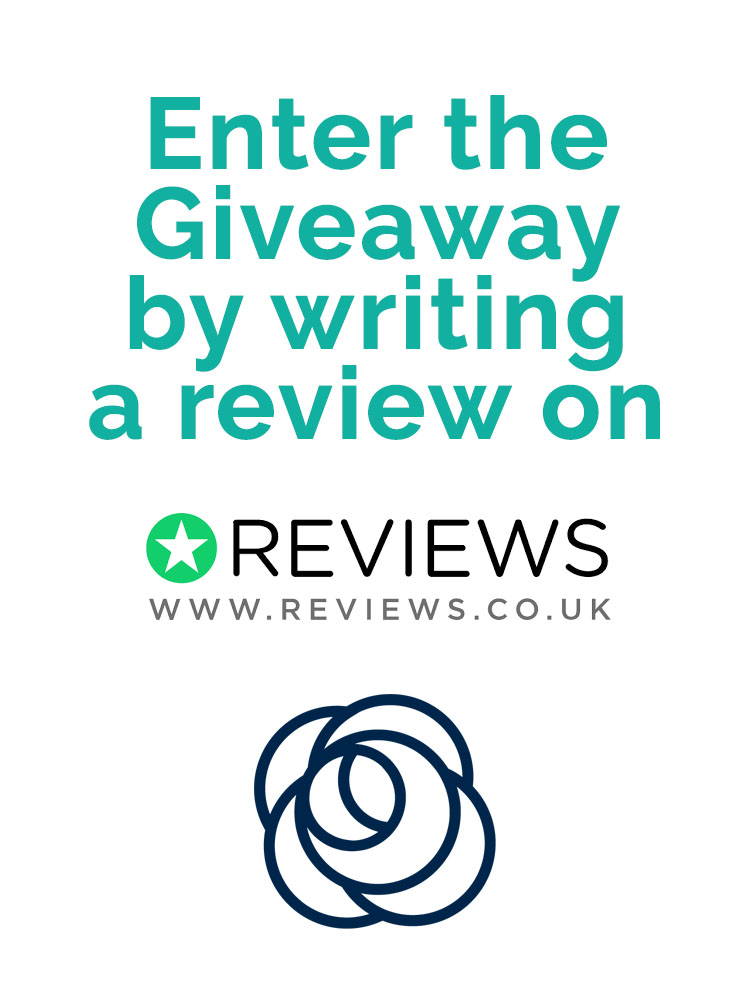 Definitions
Charity – The Charity chosen by the winning Entrant must be an official charity, registered on the United Kingdom Gov.uk Charity Register (https://www.gov.uk/find-charity-information).


Giveaway – The giveaway detailed under Kara Giveaway To Charity Draw.
Entrant – Any Kara customer who enters the Kara Giveaway To Charity Draw following the terms and conditions detailed here.
Entry – 'Entry' is defined as leaving a review on the Kara Group Reviews.co.uk profile. To be valid for entry into the Giveaway, Reviews.co.uk must have given the review a 'Verified' badge.
Giveaway Period – Each calendar month the Giveaway runs for. The Giveaway Period extends from the first calendar day of each month to the last calendar day of each month.
Promoter – Kara (trading name of Interweave Textiles Limited,)
Verified Review – Reviews.co.uk verifies reviews in several ways (logged IP addresses, email verification, tracked invoice numbers). Only reviews which can be verified as coming from a legitimate reviewer will be given a 'Verified' badge. Only Verified will be accepted as entries into the Giveaway.