How to choose the right plus size scrubs for your figure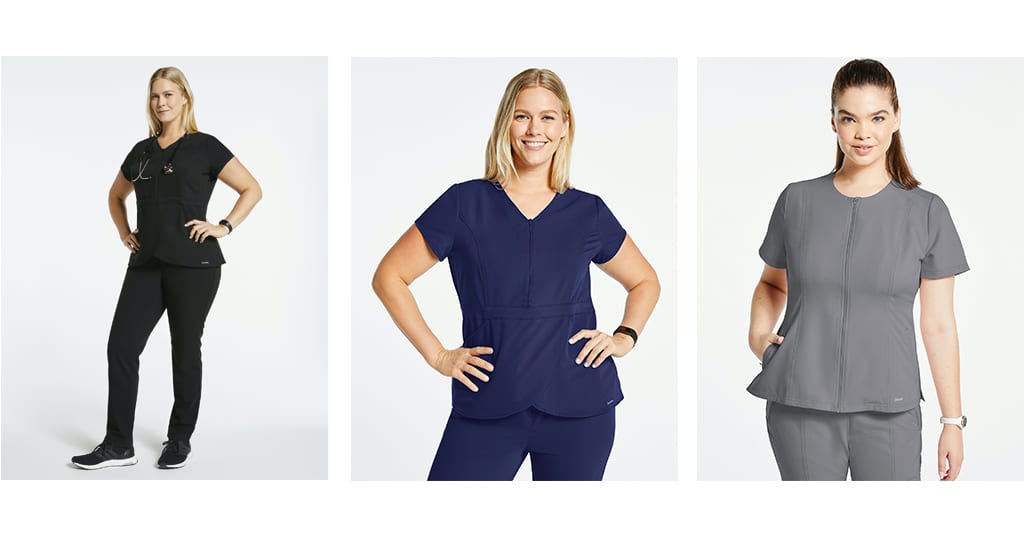 When shopping for scrubs, and especially plus size scrubs, you need to make sure that the fit is perfect for your body. There are so many options to choose from and sometimes it can be hard to find the right scrubs that are best suited to your style and preferences.
As you well know, there are many important factors when it comes to buying the perfect set of scrubs. After all, scrubs are something you wear day-in-day-out at work so you want to get them right.
When you're shopping for your plus size scrubs, everything is online and you're buying from the photos which is why we offer easy returns* as long as they're returned with their tags and undamaged.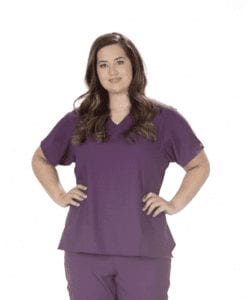 The right fit
This is where your focus should be when choosing your scrubs – if the fit isn't right then they're not the scrubs for you. It may just be that you need to go up or down a size, which is a simple thing to resolve.
If you're ordering plus sized scrubs, you don't want them to pull or snag when you move as that will make them really uncomfortable to wear and you might be conscious that they may tear whilst being worn.
When the scrubs arrive, you may want to test some movements and motions you might do whilst at work to check that they can fulfill your needs.
Do you know your measurements?
Because the majority of our scrubs are by US brands, sometimes the sizing of your plus size scrubs can differ a little from the usual UK sizes. It can help you to buy more accurately if you know your measurements so you can easily work out what size to go for.
We typically offer measurements for the chest, waist and hips. For trousers, we measure the length too. Links to the size guides are found on each product page.
Tight fit?
Sometimes, loose fitting scrubs might not always be right and a tighter fit might be more appropriate.
For example, if you work in a sensitive work environment, such as a hospital, it is imperative that you keep potential pathogens away from patients. Sometimes, loose fitting scrubs can inadvertently create unwanted contact between you and the patient so it's best to avoid where possible.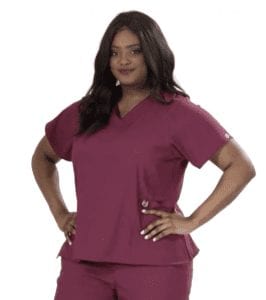 What material should I choose?
It's imperative that scrubs are durable, because they need to be able to withstand regular washing and use.
When it comes to choosing the right material, the common types are cotton, microfibre, spandex and polyester.
Cotton = Natural freshness
Microfibre = Soft touch
Spandex = Stretch and comfort
Polyester = Durability
Choosing a blend of the above will always be a step in the right direction.
What style do I choose?
Here at Kara, we have a huge range of style and colours available up to size 4XL. We have an easy to use shopping filter, which allows you to filter out products that aren't your size, making that buying experience much simpler!
Click here to view women's plus size scrubs
Click here to view men's plus size scrubs
In addition, if the item is not available in stock, we are able to order certain styles in especially for you. Do let us know if there's something you have seen and it's not showing as available in stock.
Want to hear more from us?
Try Looking for smart scrubs? Why Wonderwink W123 is the way to go