What to look for when choosing medical scrub sets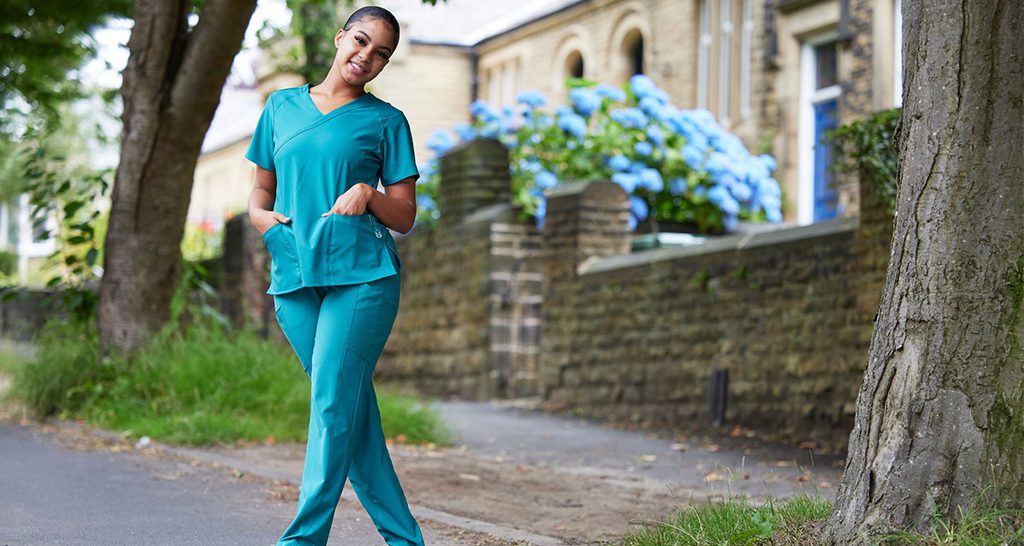 No matter what your role is, choosing the right medical scrub sets for work is pretty crucial. As a medical professional, you need to be confident that you are putting your best feet forward and you can achieve that with medical scrubs that not only help you feel good, but also scrubs that perform well in challenging conditions.
The medical industry has varying guidelines on uniform so the type of uniform you wear can depend on the hospital or clinic. It may be that your hospital requires staff to wear a certain top or certain colour to fit in with your job role. This is the first thing you should explore before purchasing new medical scrub sets.
Once you have established the type of medical scrub sets you can wear, it's then best to consider what you want from your uniform, it could be:
– Comfort
– Style
– Functionality
– Technical fabric
– Easycare
Comfort and style
This may be a key priority when choosing medical scrubs. Our scrubs are made from a variety of fabric blends so it's good to check which type of fabric may suit your needs the best.
Some of our scrubs are more tailored for a more flattering style and some scrub styles are more loose fitting, there's definitely something for everyone. For example, check out the Jaanuu range for a fashion fit and WonderWink for a looser fit.
Functional scrubs
In a demanding role, features such as four-stretch can be important to help you be able to carry out your role. Pockets are pretty useful when you have a busy shift, and if your scrubs have plenty of pockets you will be able to keep all your workday essentials at hand. Some scrub ranges also feature multiple zips, elasticated panels and lanyard clips.
Technical fabric
Each collection in our assortment features a technical fabric that has been designed to perform to certain requirements, for example the Jaanuu Silvadur antimicrobial technology, read more about it here.
Other fabrics are shrink proof, wrinkle resistant and fade resistant such as the WonderWink W123 range.
Washing and Easycare
Some medical professionals need to wash their scrubs at 60*C or higher as part of the decontamination process to kill any micro-organisms that may be on your scrubs. This does however limit the type of fabric that you can wear. We currently have two ranges of scrubs that can be safely washed at 60*C, our Basics range and the WonderWink WonderWORK range.
In addition, according to the NHS uniform and workwear guidelines published on the 2nd April 2020, washing scrubs with detergents at 30*C will remove most micro-organisms, including methicillin-resistant Staphylococcus aureus (MRSA).
Some of our scrubs don't need ironing either – if you're having to wash your scrubs and iron them every time you use them, the non-iron feature will save you a lot of time!
Want to hear more from us?