Choosing the right maternity nursing scrubs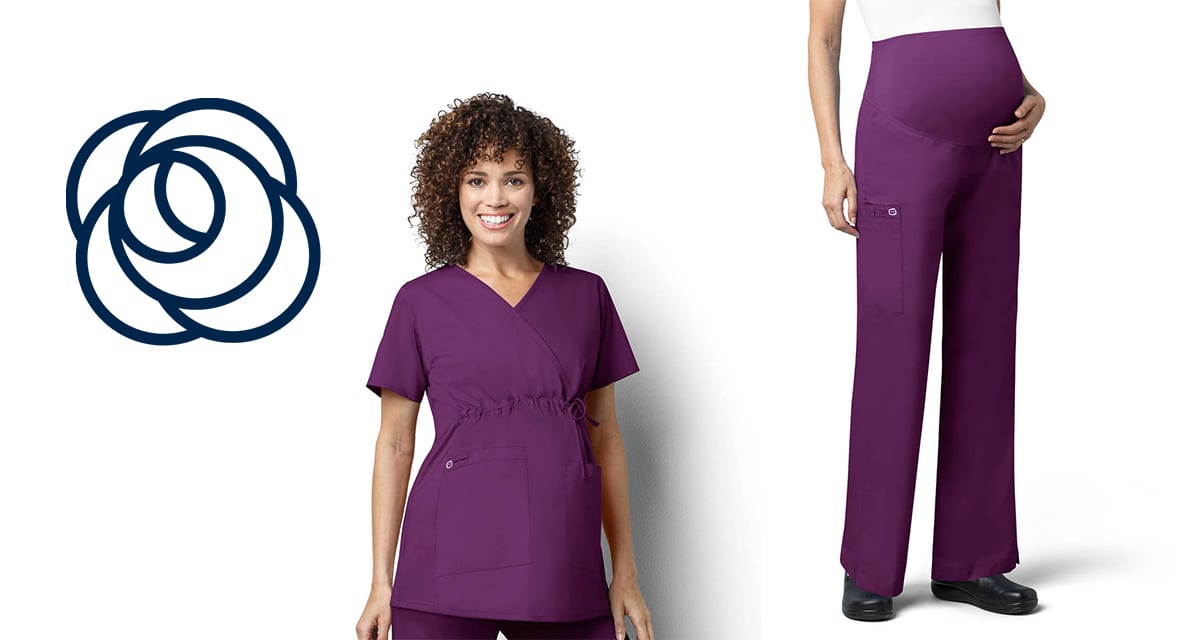 Pregnancy is an exciting but also challenging time, especially if you are on your feet all day. If you or one of your staff are pregnant, what are the best scrubs to wear?
There are lots of things to consider when choosing the right maternity nursing scrubs but above all, comfort has to take priority.
In some cases, we find that our clients prefer specialist maternity scrubs rather than going up a few sizes in their usual style of scrubs. Here at Kara, we have a range of maternity scrubs, which are designed with comfort in mind.
Here is our maternity range:
WonderWORK Women's Maternity Top
Being one of our most popular ranges, mums-to-be can benefit from the usual WonderWORK features including a stretchy fit which is ideal for those physical jobs.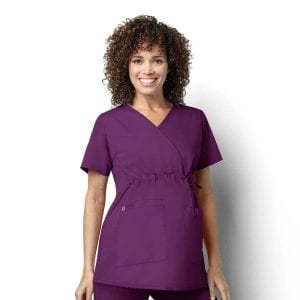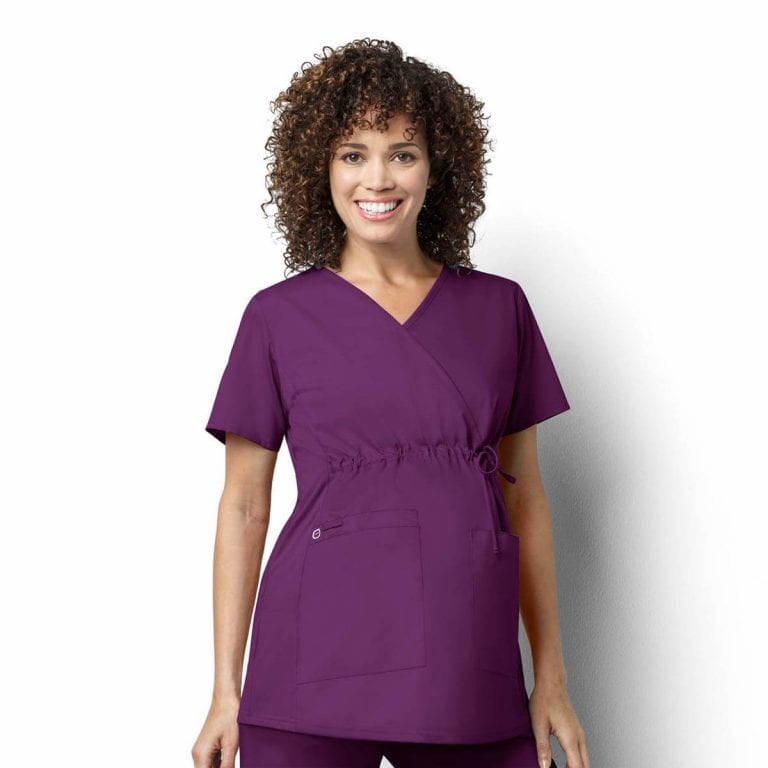 In addition, this top has an adjustable waist tie at the front, plus extra length at the front for maximum coverage.
Further features:
Two deep front pockets
Stretchy knit side panels
Crossover, V-neck style
View product.
---
WonderWORK Women's Maternity Trousers
Mums-to-be can be assured of comfort when it comes to these pants. The adjustable and stretchy waistband panel fits to any shape and gives great coverage throughout the whole of any pregnancy.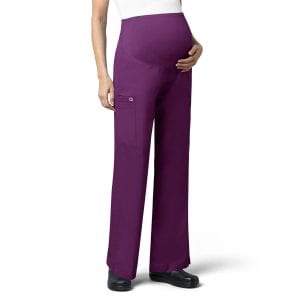 As with the maternity top, the WonderWORK features special motion stretch fabric keeps you comfortable throughout your shift.
Additional features:
Slight flared leg design
Vented bottom hemline
Multiple pockets for storage
Comfortable scrubs
Being pregnant doesn't necessarily mean you need to wear maternity scrubs; you can just go up a size in what you normally wear.
If you prefer to look at alternative scrubs that aren't specifically designed for maternity wear, here are our favourite super-comfy scrubs which have a looser fitting >>
WonderWink Aero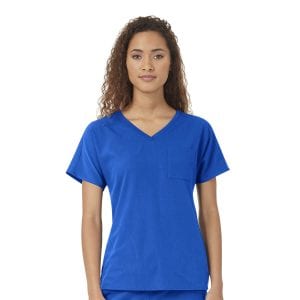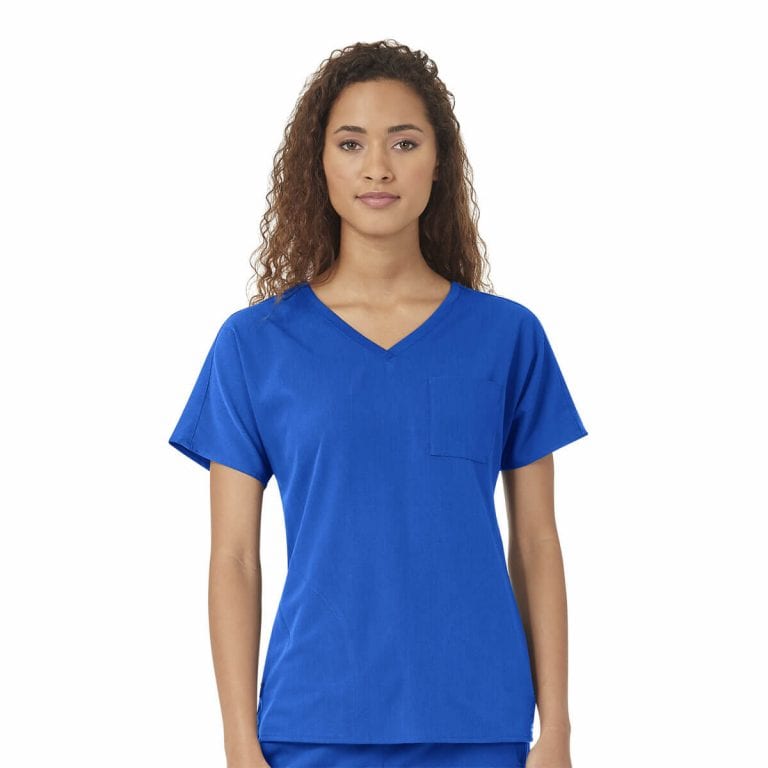 WonderWink W123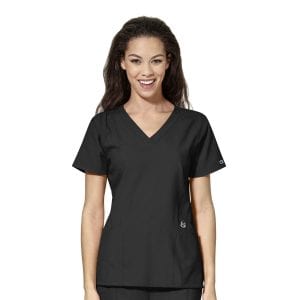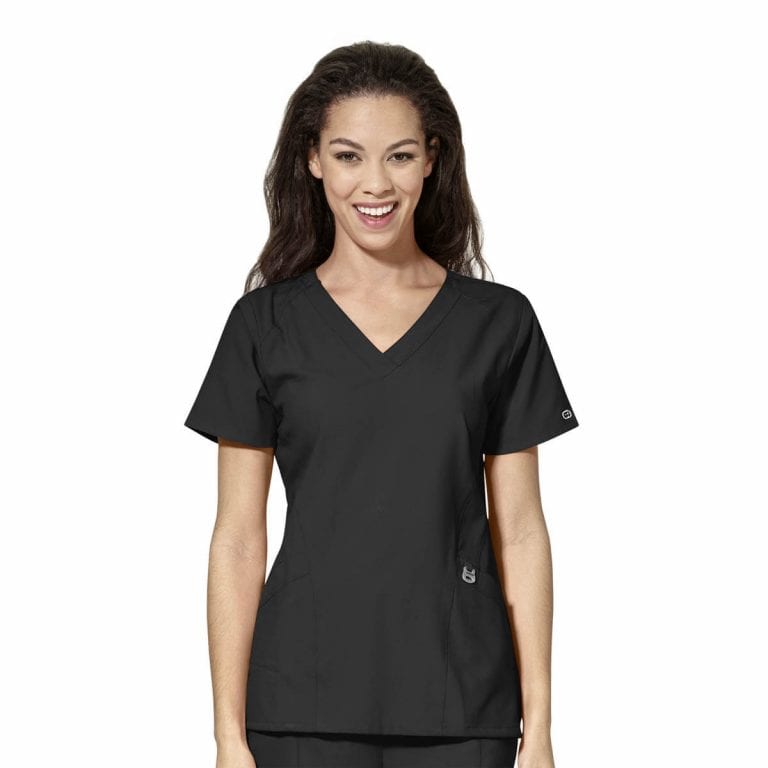 You might also be interested in Can you wash scrubs, 5 reasons why you should get uniform embroidery or perhaps A day in the life of a Manchester dental nurse. Read more articles in the Kara Blog