Looking for smart scrubs? Why Wonderwink W123 is the way to go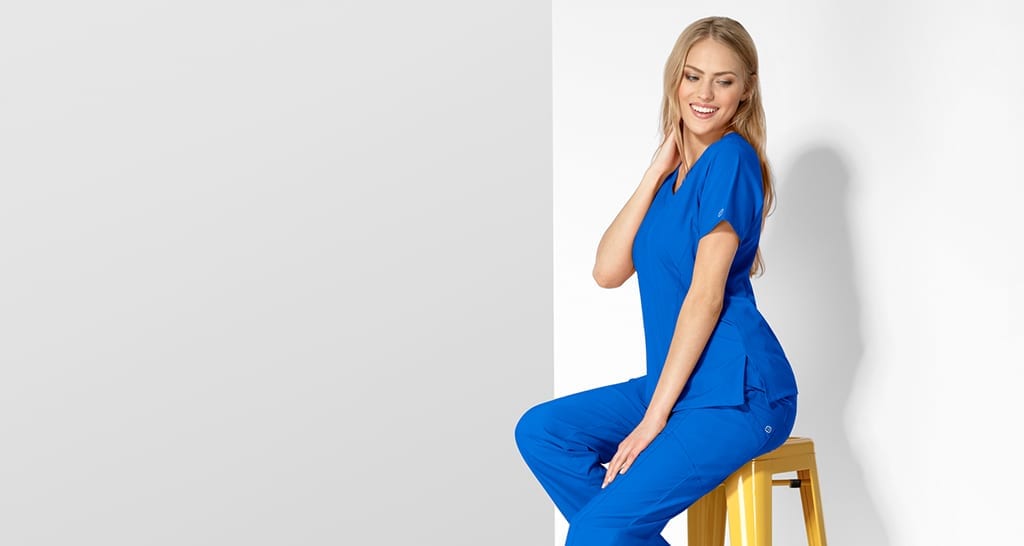 Do you want to wear smart scrubs but still need them to be functional and comfy?
In 2021, scrub fashion has evolved so much to meet the demands of a modern professional. No one wants to be going round wearing something that resembles a bin bag – and potentially feels like wearing one too. Scrub fabrics have come a long way, and they are still evolving to keep up with modern day requirements of a hands on, physical job.
The WonderWink W123 range has been hugely popular with both men and women – and we don't blame them, we love these scrubs too.
Read on to learn why these smart scrubs have been so popular:
Technical fabric:
The 100% Polyester microfibre stretch fabric in W123 scrubs provides a 4-way stretch, which gives it high stretch capacity and recovery to retain the shape of your scrubs – perfect for a very physical role.
In addition, the W123 fabric is:
– Shrinkproof
– Fade-proof
– Wrinkle-resistant
– Withstands repeated washing and wear
– Quick-drying
– Moisture wicking
– Pet hair resistant – making it the perfect choice for veterinarians and vet nurses
Fit:
The fit of the W123 scrubs is far superior than your average scrub style. These smart scrubs feature beautiful detailing and panelling throughout to complement your body, giving a more tailored, fashionable look.
Colours:
The W123 range is available in a range of colours, which includes black, grape, hunter green, navy and pewter.
View the range of W123 scrubs.
What our customers think:
All verified buyers via reviews.io
"These are amazing. They fit perfect and look great. Pet hair doesn't cling to them at all. Highly recommend!"
– Anon (W123 Women's Cargo Trousers)
"Do yourself a favour and just buy these with the top, so comfortable and the material is magically soft! Absolutely worth what I paid for them."
– O. Goncalves (W123 Women's Cargo Jogger Trousers/ W123 Stylized V Neck Top)
"Quick delivery and fantastic scrubs. Very comfortable and stylish and we love the colour too."
– N. Cortes (W123 Mens V Neck Top in Hunter Green)
"We are so happy to have found these jogger bottoms. They're comfortable yet stylish and we love the colour. Great company too.
– N. Cortes (W123 Women's Cargo Jogger Trousers)
Read here for more verified customers reviews of our smart scrubs.
You might also be interested in Add a pop of colour to your scrubs, How to find the best veterinary scrub tops or Our favourite dental nurse uniforms, What to look for when choosing medical scrub sets
Read more articles in the Kara Blog