6 Helpful Tips For Ordering Team Scrubs For Your Clinic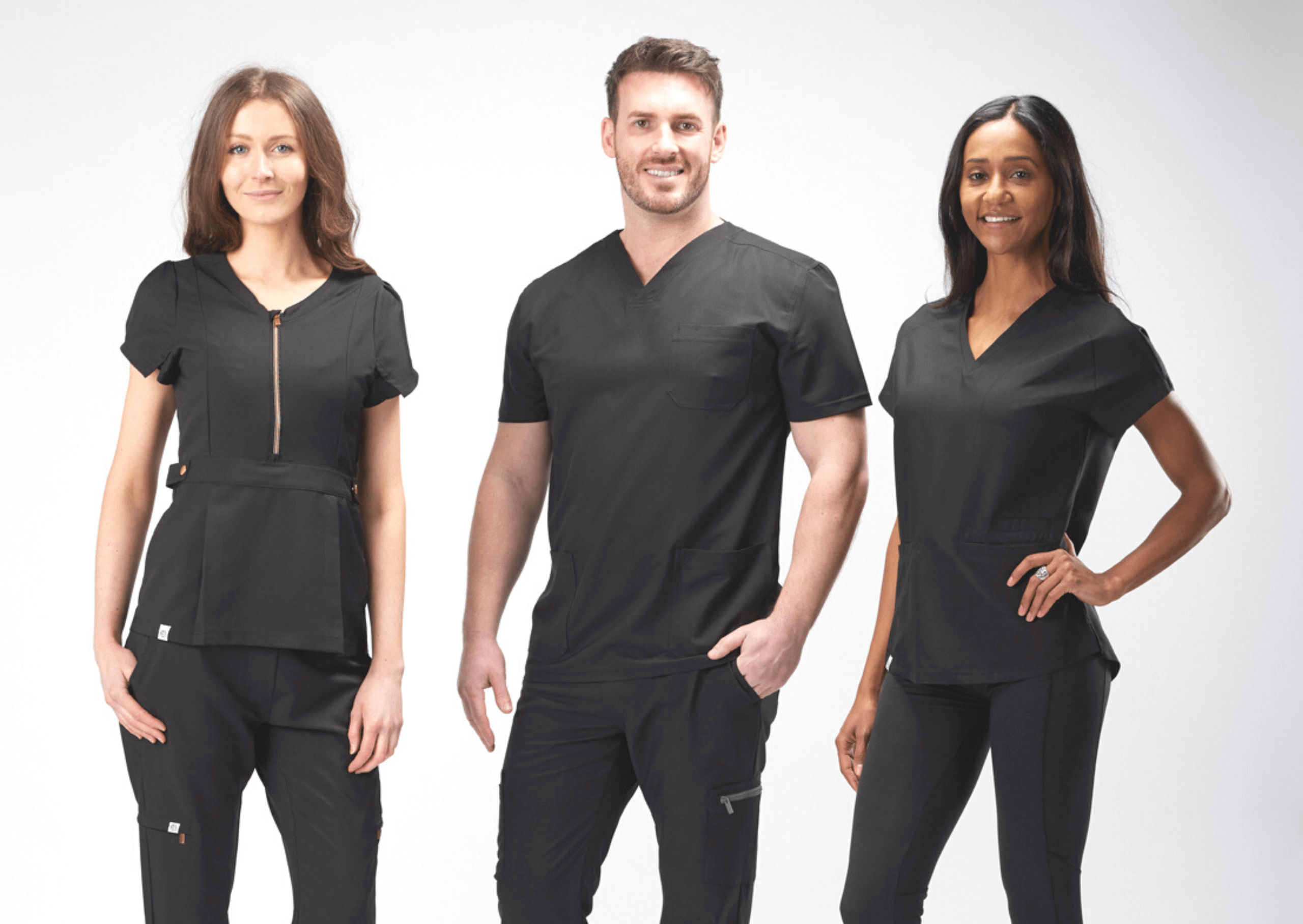 Ordering uniforms for an entire clinic can be a stressful experience, and the bigger the team, the more daunting the whole process can be. Whether you're a new business looking for the perfect uniform or an established clinic looking to upgrade your professional look, we've compiled some helpful tips to ensure the group order process goes as smoothly as possible. We make the process of ordering team scrubs as easy as possible, and our team are always here.
If you currently need help with a group order, we have recently launched our new Group Order Service which can help – learn more here.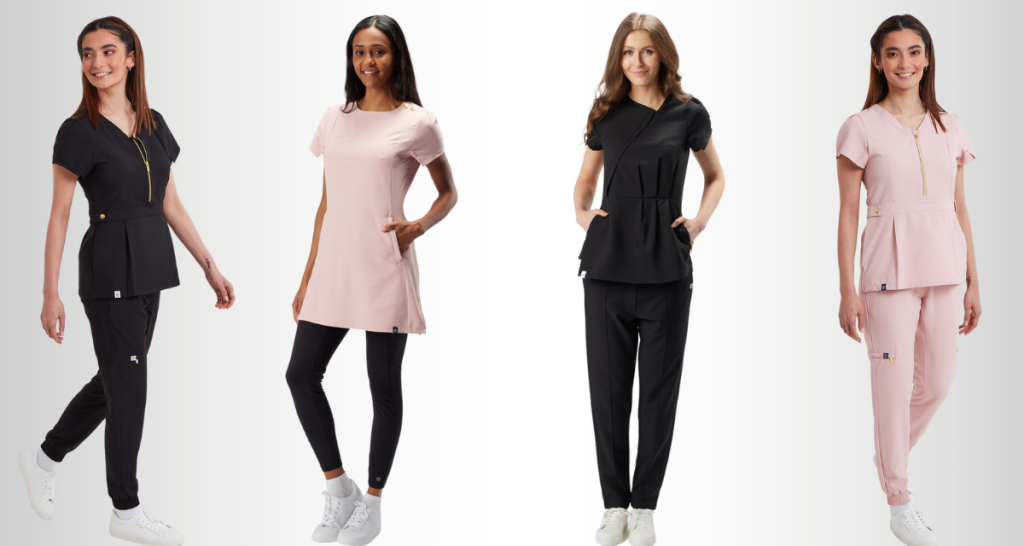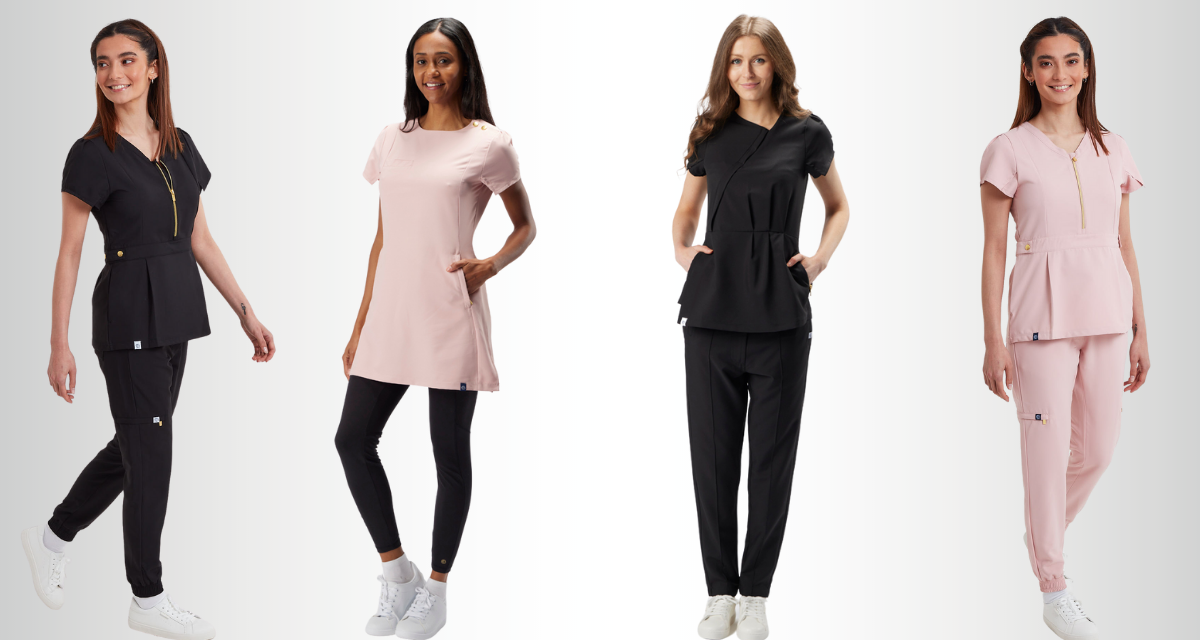 1. Choose a Flattering Fit
It's important each team member feels comfortable in their uniform, so you need to ensure you pick a scrub style which will flatter any figure. If you have an all-female team, choosing scrub trousers with an elasticated or drawstring waist can be a great option for easy adjusting and ensuring a comfortable fit on any waistline.
Alternatively, if your team is a male and female mix, a unisex design can be a great option to ensure consistency and provide a neutral look.
2. Material Matters
Fabric quality is important to consider when ordering uniforms for your team. Depending on your profession, certain materials could be better suited than others.
For example, if you work in the veterinary sector, it's worth finding scrubs which are durable, stain resistant and odour repellent. WonderWink's Four Stretch range have been specifically designed with this in mind, using a smart, stain resistant material which resists all pet hair, repels odour-causing bacteria and moisture so that your scrubs stay fresh all shift long. Our Edit range of scrubs all feature a motion stretch, water resistant and hair resistant fabric, suitable for all professions.
Try out our Range Finder to find the right style and fit for your team.
3. Can you try before you buy?
Ordering uniforms and picking the most suitable scrubs for your team scrubs can be a tricky process especially for new businesses. Sometimes it's hard to know what type will be the most suitable for your team.
Luckily, some companies offer a sample service to help make this process easier. This means you can try an array of styles, colours and sizes before you actually buy anything. Learn more about Kara's Sample Service here.
4. Consider Custom Branding
Your uniform is an essential part of your brand's identity. It can help to build brand awareness, showcase company values and build trust with your patients. By choosing stylish scrubs that best reflect your clinic's values, you can stand out and make a lasting impression.
One way to achieve this is by adding your company logo to your team scrubs. Be sure to check that your supplier offers an embroidery service.
Helpful tip: Having your logo in vector format or high quality JPG or PNG format can speed up the process.
Find out about Kara's embroidery service.
5. Consider Extras
Depending on the season, you might want to consider additional uniform pieces for your team. For example, comfortable base layers for underneath scrub tops might come in handy during the colder months. This way you can also ensure uniform consistency across the team to maintain a super professional look.
6. Restocking Options
Most healthcare professions can exhaust their scrubs pretty quickly. Uniform consistency can be important for your brand, so if you have chosen a specific style for your clinic it can be useful to double check what your options are for restocking. You want to make sure you will be able to re-order the same style and colour, keeping the team looking smart and consistent for years to come!
Why not read more from us?
Try Why it's time to invest in some new scrubs , or 6 Helpful tips for ordering team scrubs for your clinic, Our top 5 best apps for nurses, Top dental tips from the UKs best dentists