How to find the best veterinary scrub tops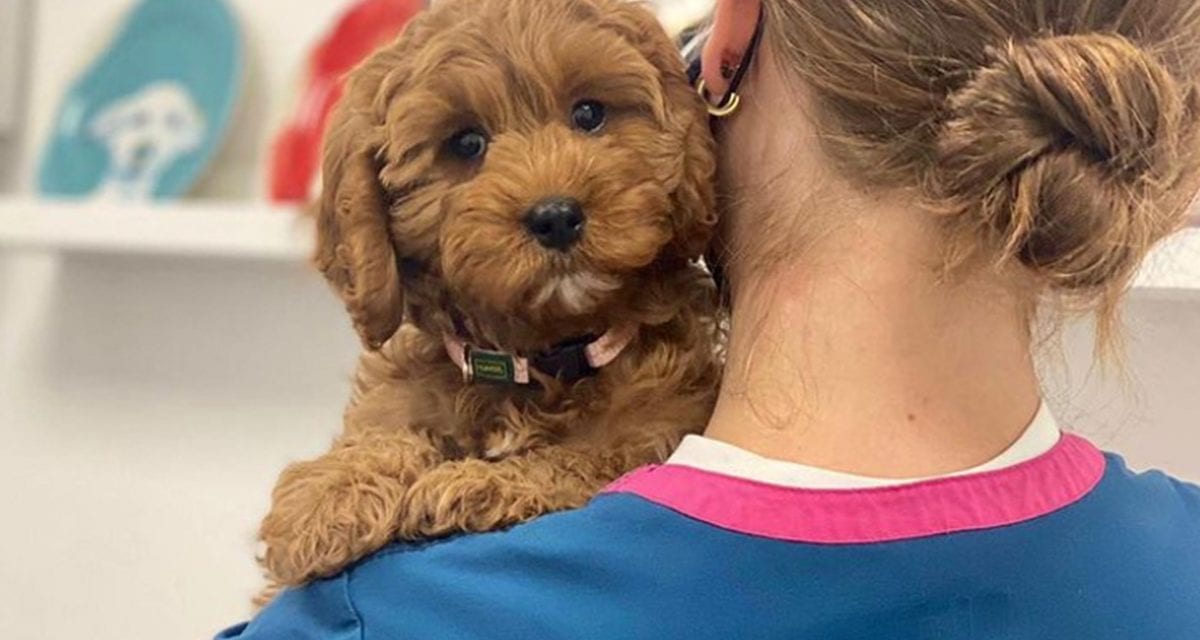 Being a vet is an important role; with so many animals and people that rely on you on a daily basis, it's essential that you find the right veterinary scrub tops.
Do your veterinary scrub tops fit you right?
There's nothing worse than badly fitting scrubs or scrubs that are uncomfortable – it can really put a dampener on your day if you're not wearing the right workwear. As a vet or vet tech, your role can be physically demanding, so having scrubs that move with you is essential. If they're too tight or don't stretch – this can be rather frustrating.
Ideally, as a vet or vet tech, a loose fit is often preferred as this allows you the movement you need to do your job but also looks professional at the same time.
What kind of scrub material do I need?
As movement is a key requirement with your scrubs it makes sense for you to choose a blend of fabric with spandex in. In addition, a polyester and cotton blend will help with comfort, breathability and is less likely to need much ironing – great when you need to wash your scrubs after each use.
What is the best colour veterinary scrub tops to wear?
Choosing your preferred colour of scrubs can vary between workplaces – some clinics prefer a set colour and others are more relaxed about what their staff wear.
Dark colours are an obvious choice as they can hide stains quite easily. Whereas brighter colours represent fun and approachable feelings.
What kind of features would I need in my veterinary scrub tops?
A key feature in most scrubs is the pockets – and the more you have, the better. When you are choosing your scrubs, think about the type of pockets they have and are they deep enough. It's all well and good having lots of pockets but if you can't store the things you need, it's pretty pointless having them!
Other key features to consider:
Pet hair resistant
Moisture-wicking, a welcome addition in warmer weather
The style and fit – if your scrub pants are too long, they could cause an accident. Here at Kara, we offer many styles in different lengths.
Here's some of our favourite veterinary scrub top styles: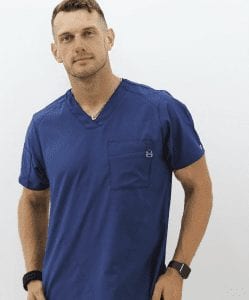 – Pet hair resistant
 – Wrinkle resistant
 – Fade proof
– Modern fit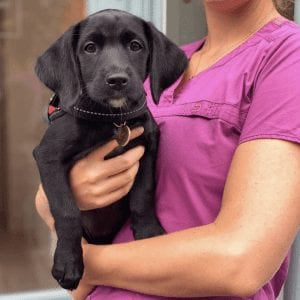 – Premium stretch fabric
– Flattering fit
– Available in a wide range of two-tone colours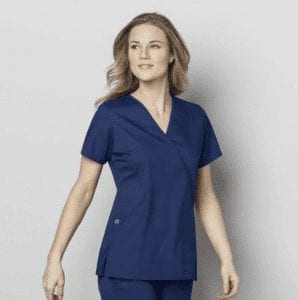 – Stretch fabric blend
– Wash up to 60 degrees
Want to hear more from us?
Try how to choose the right plus size scrubs for your figure, Looking for smart scrubs? Why Wonderwink W123 is the way to go, Thinking of getting a pet? Things you should consider by Cat the Vet