A Day In The Life Of A Manchester Dental Nurse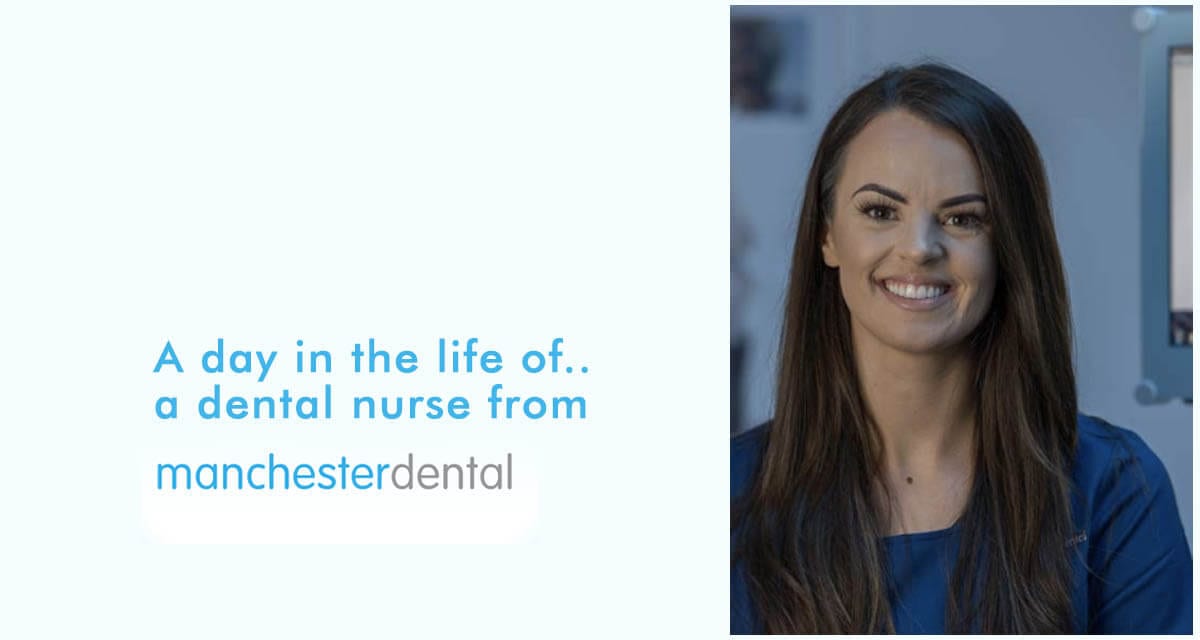 Why did you want to become a dental nurse?
I began dental nursing straight from college at the age of 17, I was unsure of the path I wanted to take but I knew that whatever I did it had to be to help people.
How did you get into the dental industry?
I kind of fell into it really, my mum's friend was a dental nurse at a mixed NHS/private clinic and she asked me if I wanted to explore doing my dental nursing qualification there, so I grabbed the opportunity with both hands and here I am 13 years later!
What do you enjoy most about being a dental nurse?
Honestly, I would say changing people's lives, which sounds so cliché but that is truly the best thing about my job. The difference we can make to somebody's confidence and overall wellbeing is genuinely heart-warming and that is by far the best part of my job.
I've been lucky enough to work alongside some of the most amazing clinicians throughout my career so far and gaining the knowledge I have from those people has also been really rewarding. I can now pass that on to other nurses and inspire them to progress further.
What does a typical day in the practice look like?
A typical day usually begins with a team huddle to discuss the day and outline any important things happening/discuss staff training etc, a typical day generally involves lots of implant therapy/implant restoring and the therapists will be busy with fillings and hygiene treatments.
What is the most challenging part of your job?
The most challenging part is seeing patients come in that have lost all confidence and self-esteem because of their mouth/dental problems, seeing people upset and embarrassed like that is hard, I suppose in the end they are the most rewarding cases but it's difficult to see people sad and upset like that.
Why is your workwear a crucial factor to your performance?
The uniform you wear says a lot about you. I think if it's smart and you're well-presented it gives a much more professional feel to the patients in your care. The first impression means an awful lot to anybody in the profession.
You wear Jaanuu scrubs to work, what do you like about them?
Let's be honest there are a lot of ugly scrubs out there!! I absolutely love that the tops are more fitted and have beautiful detail on them, it's comfy and most definitely the nicest looking scrub top I've ever worn! A lot of my dental colleagues comment on how nice our uniforms are! Find Jaanuu scrubs here.
Shop womens scrubs
Want to hear more from us?