Meet The Laser Treatment Team At Sky Clinic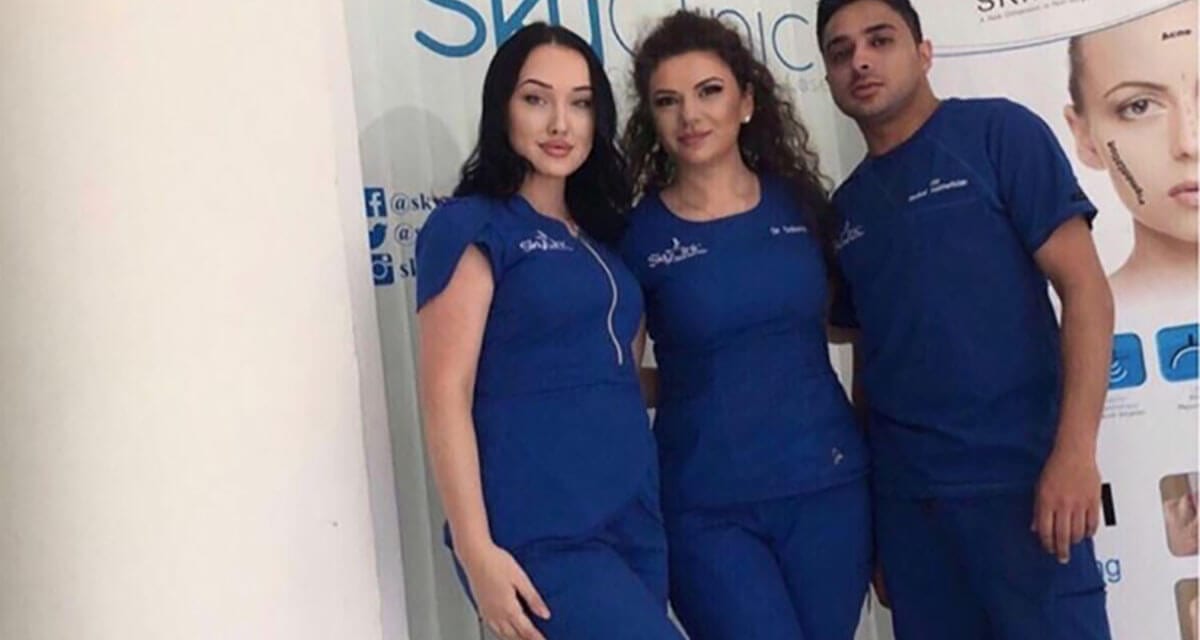 Who founded Sky Clinic and when did it officially open?
Sky Clinic was founded by Salome and Jessica and was established in May 2015 in Edgbaston Village in Birmingham, offering cosmetic skin, aesthetics and laser treatment to clients.
What was the inspiration behind starting the clinic?
Salome being in an aesthetic industry for many years after graduating from medical school, always had a passion to open a clinic which would set very high standards at affordable prices.We did lots of research to handpick equipment, treatments and products to ensure we provided some of the best and latest treatments to our clients.
What does the clinic specialise in?
We specialise in cosmetic skin, aesthetics and laser treatment. Some of our most popular treatments are Cryolipolisis (Fat Freezing), PRP for Hair Loss, Vampire Facial, microblading, dermapen Micro-needling, advance bespoke Facial, Laser hair removal and cosmetic injections.
How did you find experienced aestheticians to join the team?
Choosing the team definitely wasn't easy, as our requirements was much more than only experience. We wanted someone who would share our passion and love towards the job, who would be willing to keep learning and grow as a professional and would walk the extra miles for our clients. Cosmetic industry is growing very fast. It is very important to keep up with the standards by working on our skills.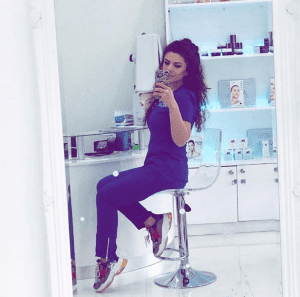 What is the most popular treatment requested at Sky Clinic?
Choosing a single treatment would be difficult but Natural skin remodelling treatments such as PRP and dermapen micro-needling etc is becoming increasingly popular. Now more and more people are looking to maintain their skin health in more natural ways and to prevent ageing before commencing cosmetic injections.This is exactly what we encourage.
How important is having a good quality and stylish scrubs for all team members at Sky Clinic?
Stylish, comfortable and good quality scrubs is part of a good work ethic. Presentation is very important in our industry. Clients prefer to be treated by staff who look professional, uniform and hygienic. Also, from a professional's point of view, staff should feel comfortable in high quality scrubs during working hours.
What advice would you give to anyone working in cosmetics who wish to start up their own clinic?
The biggest advice I can give is to truly love their job and put real passion in it. The effort you put into it will be exactly what you will get back in return. Being honest with clients as they have entrusted you with their body and you should never take their trust for granted.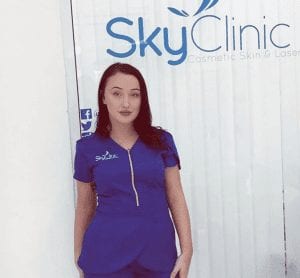 How effective has social media been in acquiring new clientele?
Social media plays a very big part in marketing providing awareness however, good customer service and word of mouth definitely go hands in hand with it.
What are long term goals for the clinic?
In the near future we going to launching some exciting new treatments. We were offered on numerous occasions in regards to partnership of opening branches in different parts of the world. Before expanding we must grow as a strong brand and team so we do not compromise our quality during expansion.
Follow the Sky Clinic on Instagram
Want to hear more from us?
Try Summerweight scrubs tops, Meet Ann-Marie from skin therapy