Interview With Vet Of The Year 2019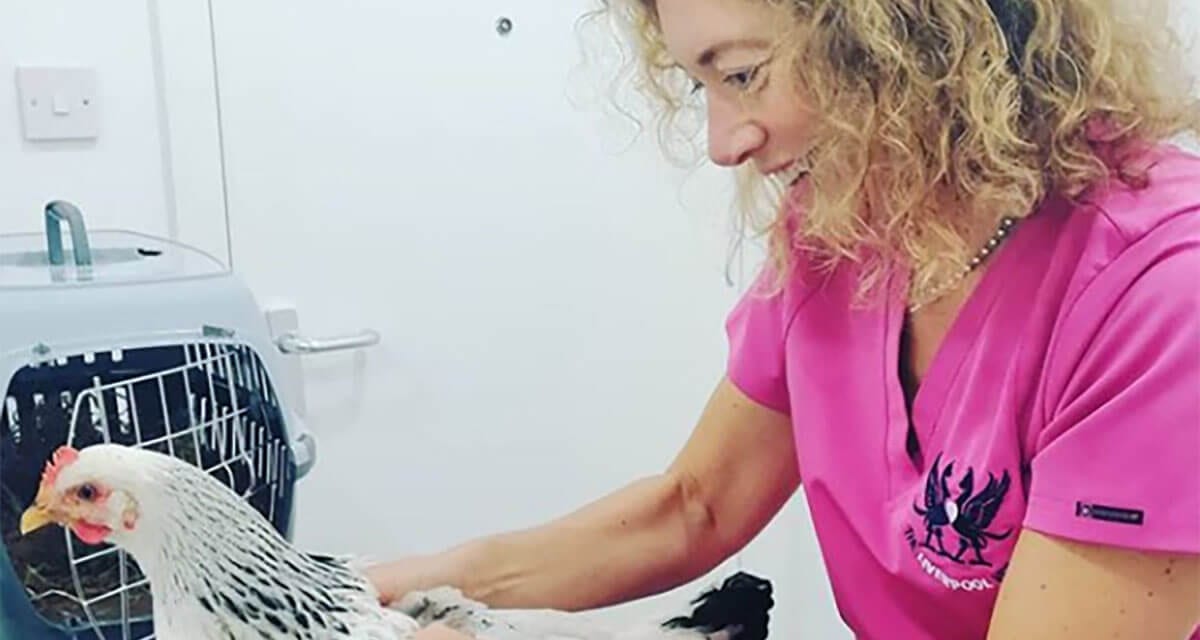 Dr Danielle Greenberg is the founder of The Liverpool Vets, a small independent group of veterinary professionals based in Liverpool.
Last year, out of 40,000 nominations, Danielle was crowned Vet of the Year at the Veterinary Awards 2019.
Watch the ITV News report on the award win.
Having qualified as a veterinary surgeon in 1998, Danielle is not only passionate about the work in her clinic, but also outside within the community with animals belonging to homeless people.
We had the opportunity to talk to Danielle and ask her some questions:
Why did you want to become a vet?
I genuinely never wanted to be anything else. I have no idea why. I grew up in Liverpool with a pet dog. I'd never even touched a farm animal before I went to vet school. There's nothing else I can imagine I'd be any good at, and I have no regrets about my choice at all.
What's the most rewarding part of your job?
It sounds obvious, but fixing animals is the best bit by far. When a sick animal gets better because of your intervention, be it working out what's going on or by doing surgery, it's an incredible feeling.
As a vet, how do you ensure you keep up to the latest changes and practices within your industry?
I go to conferences and read magazines. The North American Veterinary Conference in Florida is by far the best, with five days of lectures. I'm learning more by following some vets on Instagram too.
Being a vet is a tough job, how do you prepare for your long shifts at work?
Honestly, I wake up every morning and feel sick with nerves. This is a life and death job where a mistake can have terrible consequences. I've decided over the years that this is a good protective mechanism designed to make sure I'm careful. I get up and do 20 minutes of yoga every morning and this helps dispel the nerves and focus my mind on the tasks ahead.
Why is your workwear a crucial factor to your performance?
Being a vet involves a lot of bending down, to the floor to pick up animals and to examine them. It's so important to me that when you bend over, your back and bum are covered, that you don't reveal a crumpled waistline and that there's no chance your pants will split! It's important that you try to keep hair off your scrubs and to keep looking smart. I need lots of pockets. I need to feel presentable, comfortable and confident in my work wear.
You wear WonderWink scrubs at work, what do you like about them?
I moved to WonderWink because they are so comfortable, smart, pet hair doesn't stick, they wash and dry really quickly. They don't need ironing. They don't lose their shape or colour. The top has a lovely feminine shape. I'm covered when I bend over. The sleeves are just the right length to cover the tops of my arms without getting in the way. They hold their shape on you really well. The pockets are in all the right places and the zip pocket is really handy. The soft material is easy to get on and off when you change for theatre.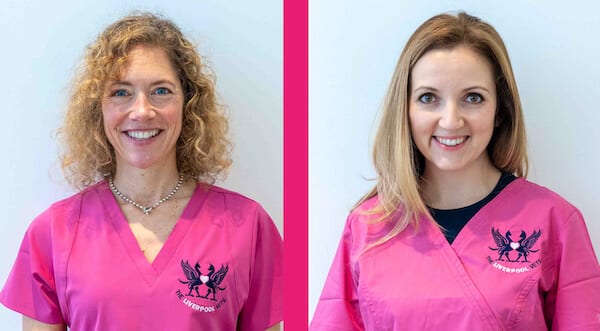 Danielle and her team at Liverpool Vets wear WonderWink HP scrubs. Take a look at the Wonderwink HP range in the Sale.
Want to hear more from us?