Introducing Kara scrubs – the Edit range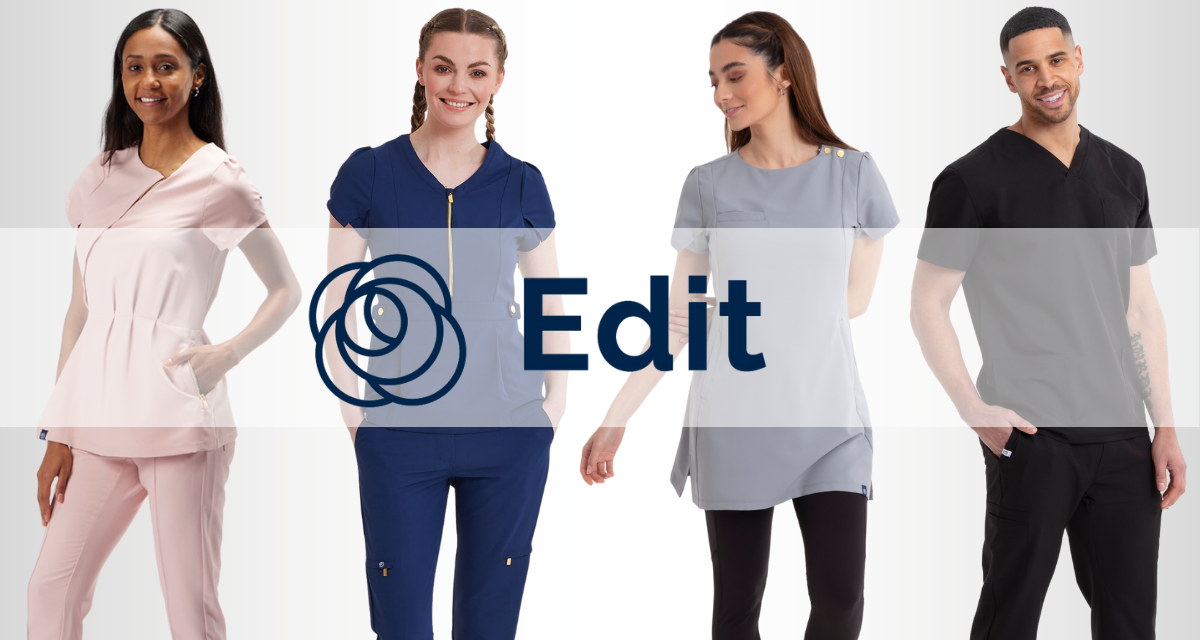 The team at Kara are thrilled to finally be able to share some news with you! Over the past 3 years (and what a complex few years they've been) we have been working steadily on developing our own range of Kara scrubs & workwear. It's been a detailed and thorough process.
There have been unavoidable delays in design and production along the way due to the pandemic. However, this extra time has really given us the ability to develop the range even further, which has helped produce a range we're particularly proud of. And now we're ready to launch the new Kara Edit range of scrubs … we are thoroughly overexcited and hope you will be too!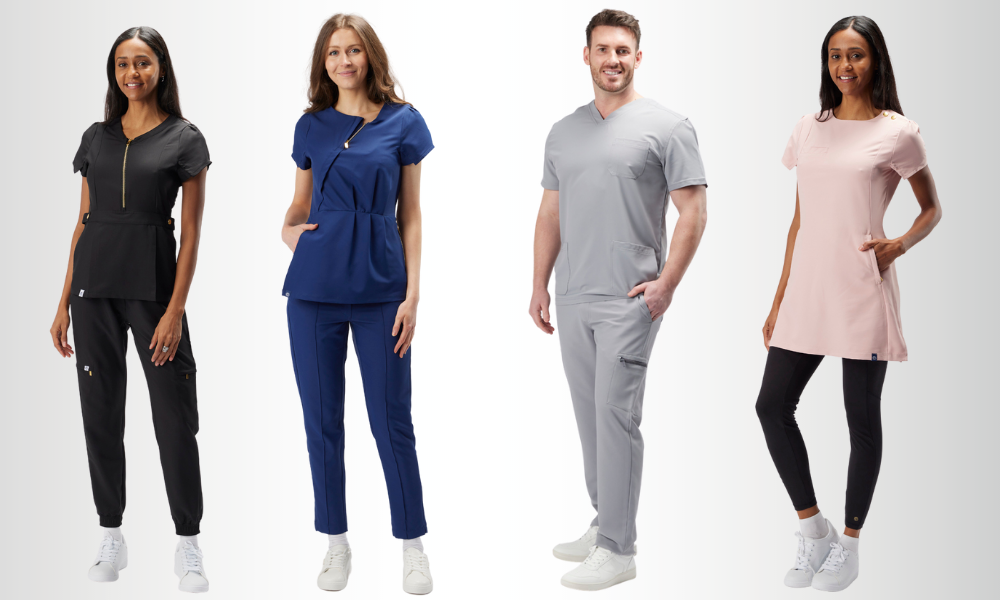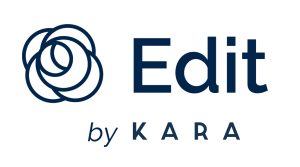 Innovative styling
The Edit range has been designed in-house at Kara, using 5 years of learnings of what you, our customers, like to wear at work. The range features Kara scrubs & workwear with innovative styling. Tapered waists, elasticated backs as well as pleats and tucks to create designs distinctively different from the traditional uniforms on offer.
The uniquely layered short-sleeve design on the women's tops provides you with a stylish finish, as well as enabling greater freedom of movement.
There are multiple pockets on each top and trouser, including some intricate multi-pocket designs to store your work-day items such as scissors, pens & mobile devices.
Polished zips and matching shiny gold trims on the women's scrubs add just a splash of indulgence to your highly functional workwear wardrobe.

Fit for work
Although style is vital, fit comes first. The Kara scrubs Edit range is constructed to be flattering for all body shapes, with panelling and tapering to accentuate the waist on female styles. The designs offer a perfect balance between form-fitting and comfort on the male garments.

Unique fabric
The EditTex fabric has been developed for work durability. The fabric provides comfort and high functionality; it's wrinkle resistant, water resistant and has motion-stretch. The fabric is recommended to be washed on a warm cycle. There's no need to iron and can be tumble dried on cool if you're in a hurry, but also dry within minutes on a washing line.
The fabric is also hair resistant, making it ideal for vets or salons alike. Cat, dog, and human hair all just brushes off easily.

Sized to fit you 
We're accustomed to translating our sizes from USA measurements to UK, as we do with our WonderWink and Jaanuu ranges. The Edit range, however, has been developed with UK and European body shapes & sizes in mind from day one. This means that the size is as expected, to help you to choose the right size first time.
Every product has its own size guide – please be sure to look at the measurements provided and compare to your own body measurements before you buy.

Designed for teams
The range offers choice of 8 styles for women and 2 for men which can all be worn as a mix-and-match collection. As the range offers 5 sizes and 4 core colours – teams will be able to choose Kara Edit and know that there will be something to suit everyone.

Let's get started…
Download the Kara scrubs range catalogue
Want to hear more from us?
Try The Kara edit name origins, Choosing uniform colour, What Cat the Vet thinks of our brand new vet workwear