Introducing Wink Thrive Scrubs!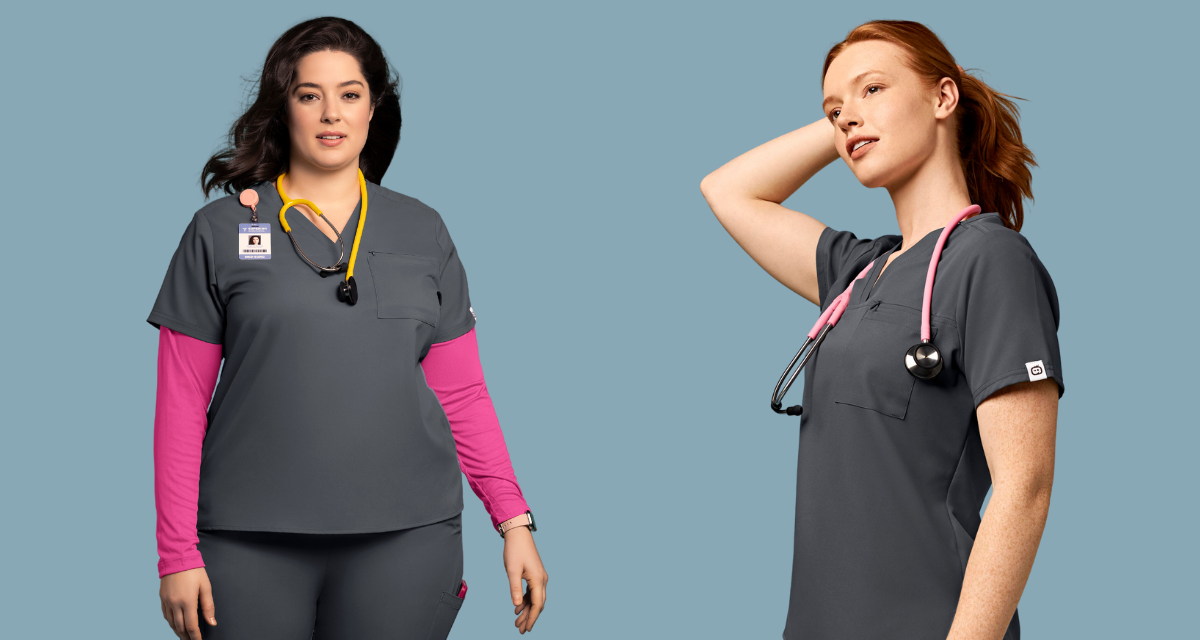 We are welcoming Thrive by WonderWink to the Kara family. Stylish, water repellent uniform for professionals. Stay on trend whilst staying comfy! WonderWink Thrive ensures you never have to compromise on style or substance.
Water repellent scrubs
Super stylish slim leg trousers, and useful tops with tons of pockets. Thrive has you covered. The Thrive collection is made with a durable, water repellent fabric.  The HeiQ eco dry fabric is durable, soft and best of all, water repellent. Withstand your workday easily, whilst looking incredible!  This means the scrubs are soft and comfortable, but able to easily withstand your work day, as well as regular washing. Additionally, the fabric dries well, so you can rely on your workwear to be ready when you are.
Find water repellent scrubs tops & trousers in classic colours, featuring a new burgundy shade. Combine utility and fashion in one workwear look.
Sustainably made
Feel good that you are doing your bit for the planet when you wear Thrive scrubs. The scrubs are made from 100% recycled fabric. This saves waste material from going into landfill spaces.  Despite being made from recycled material, the scrubs feel soft and comfortable to wear.
Thrive scrubs
Classic styles with trendy twists, Thrive is the ultimate blend of style and function. Find the 5 Pocket Top for useful storage, or the Tuck-In Top for an on-trend look. The Slim Leg Trousers are flattering, with the freedom to move. Choose elastic waistbands for comfort all day long.
Features
Thrive is a modern take on functional workwear. Style meets utility with pockets, water repellent fabric and comfortable fits. Ideal for all professionals, from medical to beauty, veterinary to dental.
Four way mechanical stretch
100% recycled fabric
Responsibly made
High abrasion resistance
Perfect breathability
Durable water repellence
Popular choice
Thrive is a popular choice among European customers for its utility and style. Professions such as dental, medical, veterinary and beauty are choosing this range to ensure their uniform looks great and lasts well.
The water repellent material ensures workplace spills do not disrupt your day. Comfortable waistbands, breathable fabric and four-way mechanical stretch make Thrive the ideal choice for any scrub wearers.
You can shop the whole Thrive range here. We hope you love the new styles, and we would love to see you wearing them on Instagram. Share your workwear pictures with us by tagging us at @karauk_official
All the best,
Kara x