Jaanuu Biker Top – Now available in Blushing Pink | Beauty therapist uniform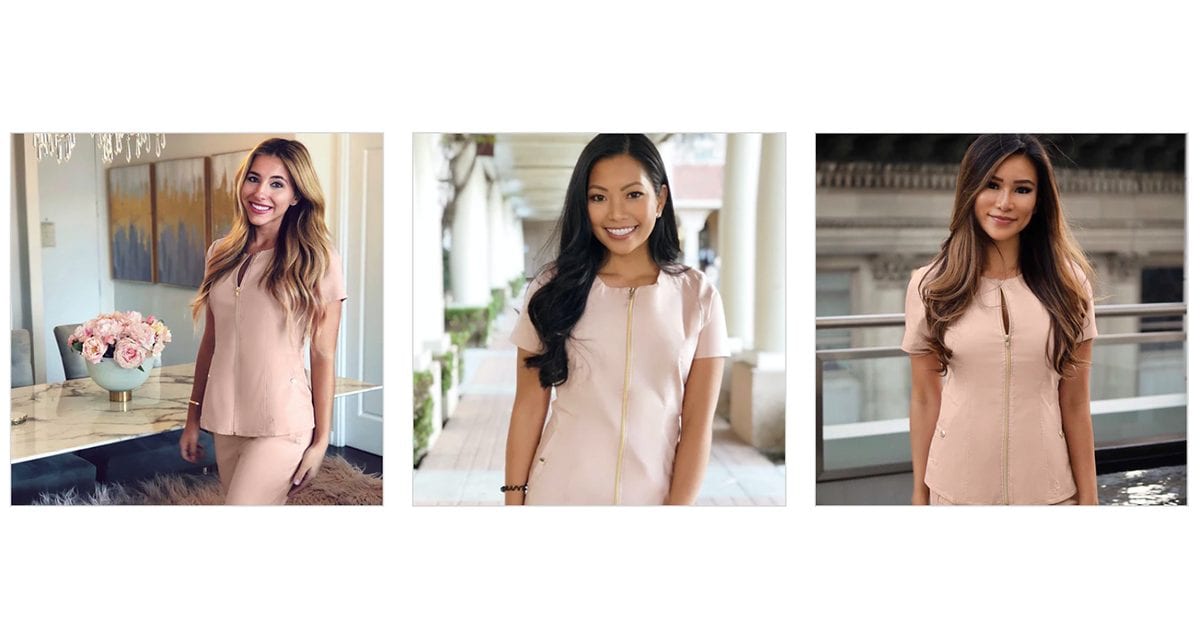 We're all huge fans of the Jaanuu brand here at Kara, and know you are too, which is why they sell as soon as they arrive.
We are excited to introduce to you a new colour to this stylish favourite – Blushing Pink.
The Blushing Pink colour is very feminine but not too bright, just the right subtle colour to wear as your beauty therapist uniform or clinic uniform.

The Biker Top is a sophisticated addition to our workwear range with its exposed gold zip at the front, which can be adjusted according to your comfort. Gone are the days of makeup stains round the neckline with this top as you can just unzip it with ease.
It comes complete with two button pockets so that you can store some of your work essentials.
The Jaanuu Biker Top is designed with an innovative ForminaFlex fabric, which is super comfy, two-way stretch and is easy to wash/iron. It is also great at wicking away any sweat – let's face it, things can sometime get a little heated at work!
Team your Biker Top with matching trousers – the Moto Pant.
The Moto Pant has a flattering slim fit and stylish stitch detailing which works perfectly with the Biker Top.
Fitted with an elastic waistband, the Moto Pant has a straight leg fit with beautiful exposed zippers at the cuff, which matches perfectly with the front zip on the Biker Top.
With the Moto Pant, you'll never be without pockets too – these pants have 6 pockets in total – giving you ample space for storage!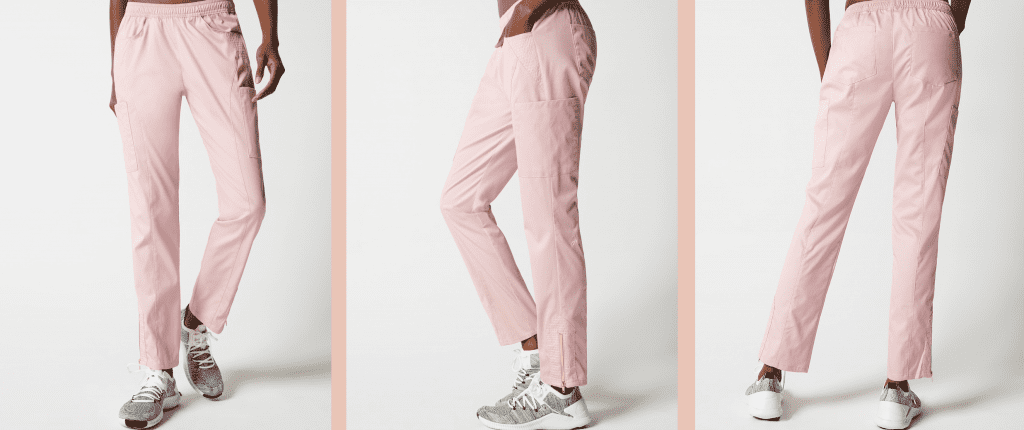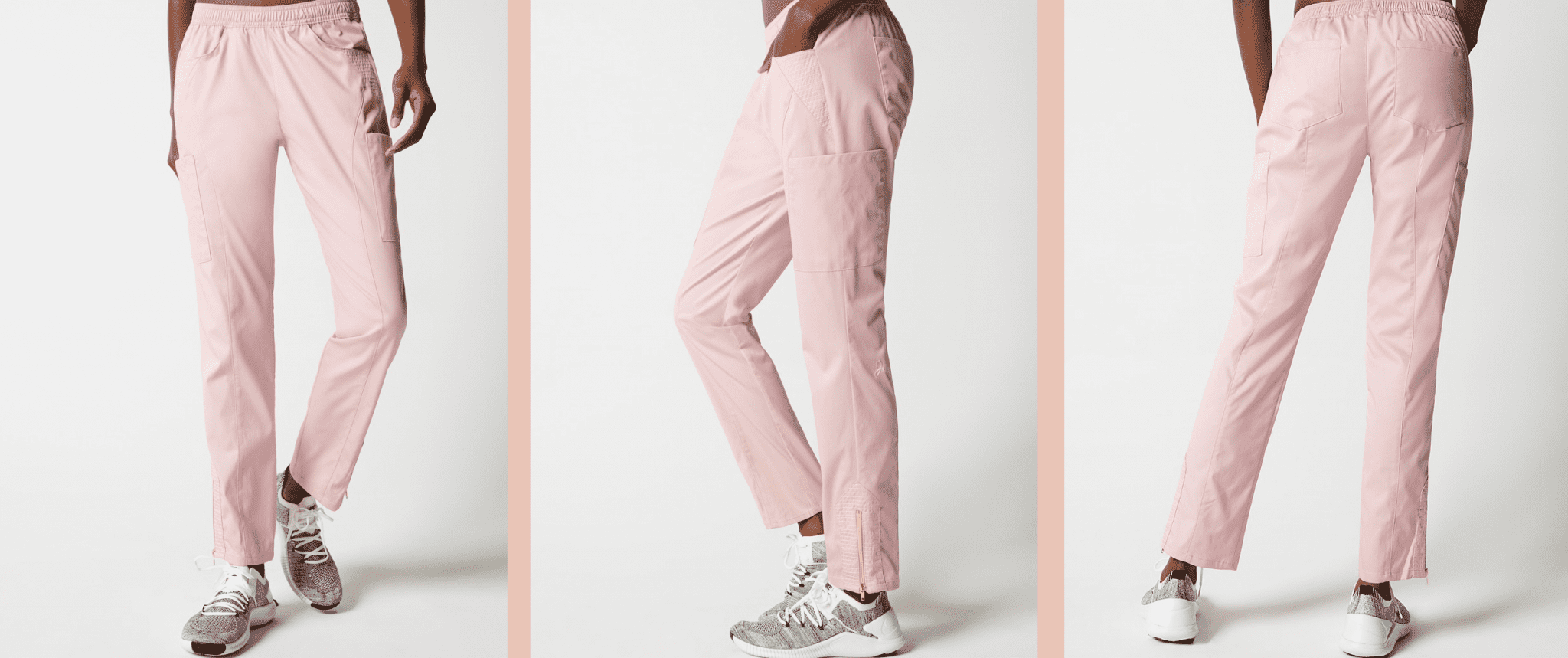 Here's some customers wearing this stunning top in the Blushing Pink.

Want to hear more from us?