Jaanuu Jogger Trousers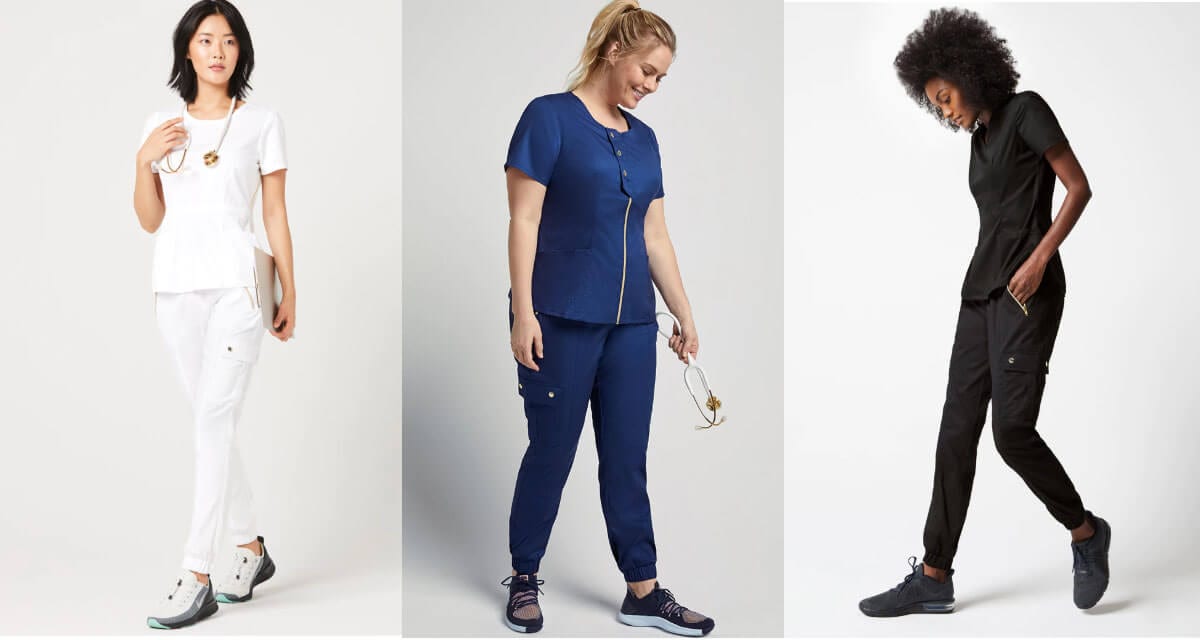 As the cooler months are now upon us, we thought it would be an ideal time to feature a product which is both warm and comfy. So for September in our range of women's scrub pants we've chosen the Jaanuu women's Jogger Trousers.
Womens scrub pants
We love these women's scrub trousers; their comfortable fabric construction makes them ideal for long shifts at work. They are casual and versatile whilst still remaining practical. The skinny leg design with semi-fitted silhouette looks super stylish too.
The Jogger Trousers are constructed of 52% polyester, 45% rayon, 3% spandex giving you features such as two-way stretch for ease of movement, moisture wicking for those long, busy days and advanced fade & wrinkle resistance because, let's face it, our workwear gets a lot of use and we need it to last.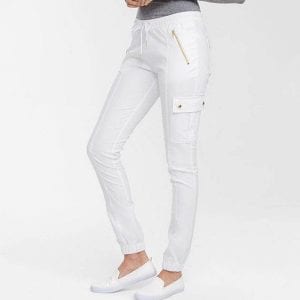 Scrubs that are fit for work
For the nurses, dentists and vets out there, or any other healthcare professional for that matter, these women's scrub pants also have an antimicrobial finish which is ideal if you're in an environment which may carry germs and bacteria.
These trousers are also pretty handy if you find yourself carrying an abundance of items and accessories whilst completing your daily work routine. With two front angled zip pockets at the front, a side snap-flap cargo pocket and two more snap-flap pockets at the back. Yup, a whole 5 pockets which can hold all of your work essentials and more!
We're big fans of the elastic waistband too, which can provide more comfortable support throughout a long day. Having that flexibility makes life so much easier rather than your traditional zip and button style or drawstring fastening.
And guess what? These trousers come in a range of colours. You can choose from white, black, estate navy or royal blue – whatever suits you. We also stock a range of sizes, from XS (UK 6-8) through to XL (UK 18).
The Jaanuu Jogger Trousers, in our view, are a great choice to partner with any Jaanuu Scrub top and complete your professional look.
Want to hear more from us?