Product review: Jaanuu V-Neck Raglan Top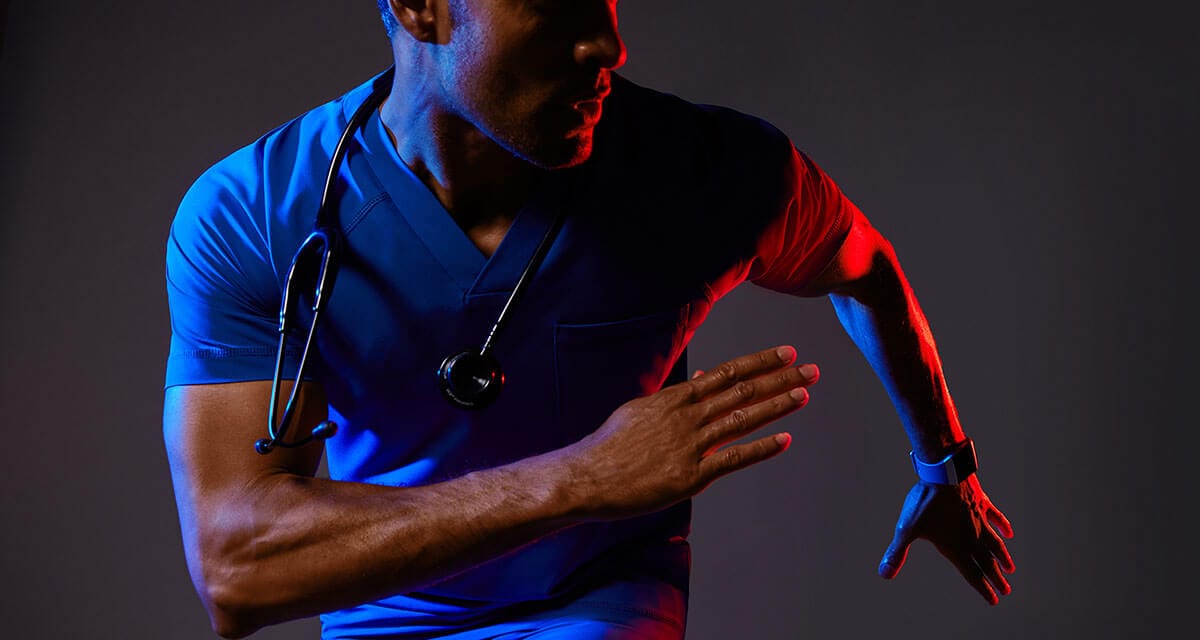 Is the New Year calling for a new pair of scrubs?
For all the men out there, we've got you covered! Snap up a v-neck raglan top sharpish as it ticks all the boxes!
The men's raglan v-neck top from Jaanuu is a classic scrub top with more of an athletic twist for additional comfort and flexibility for the most demanding of job roles. It features subtle stitch detailing and a roomy pocket.
When it comes to colour choices, the v-neck raglan top is available in a smart, professional colour range of black, estate navy and royal blue.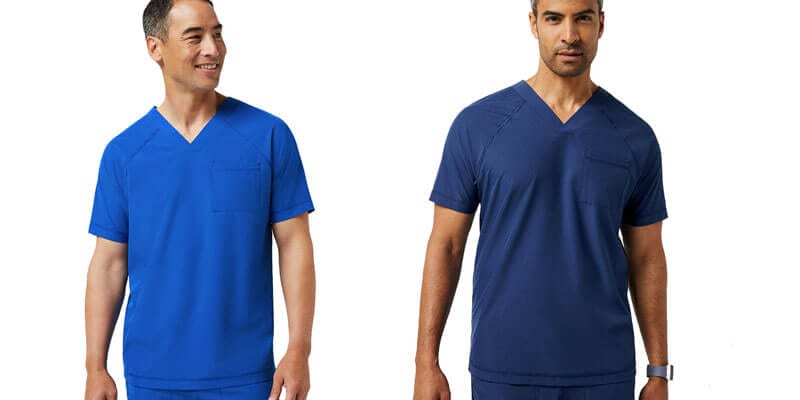 Why v-neck?
As well as being easy to put on and take off without irritating the skin, they also look good on almost every body type and size. This is because this style elongates the look of the neck and the diagonal lines are much more slimming.
The fit of the men's v-neck top should never go below your armpit line. If so, we would recommend also wearing a short sleeved base layer to maintain a professional look.
Men's fit versus unisex fit
Unisex fit is actually a "one size fits all" which isn't always right for everyone.
Everyone has a different body type, for example broad shoulders may require a broader chest fitting, the list is endless. A more tailored fit would give a better appearance and feel more comfortable to wear.
For the taller men, the raglan top is an ideal mens tall scrub top due to it's longer length.
The raglan top is semi-tailored. This gives a fitted feel whilst not being too restrictive, allowing for movement when it comes to those more physically demanding tasks. The classic raglan-style sleeve design looks sporty whilst still being professional.
All about the detail
Men's scrubs have a traditional fit and feature detailing such as right angles and straight lines. Subtle details such as squared-off pockets and stitching that accentuates the shoulders all help to improve the look and fit of the scrub top.
Comfort
Comfort is essential if you're wearing scrubs 12 hours a day, and sometimes more.
All men should feel comfortable in what they wear, particularly at work during those long shifts. And when you feel good, you perform better at work too!
The men's v-neck raglan top is made from Jaanuu's latest technologically advanced fabric which provides four-way stretch, moisture wicking and antimicrobial features. So your comfort is guaranteed!
Easy to maintain
Due to the construction of the fabric, the men's v-neck raglan top is fade-resistant and wrinkle-resistant, so no need to iron! Handy or what? We think life's too short for ironing anyway.
Find out more about the men's v-neck raglan top. We're sure you'll be adding one or two to your shopping basket this New Year!