Introducing Aero – Lightweight workwear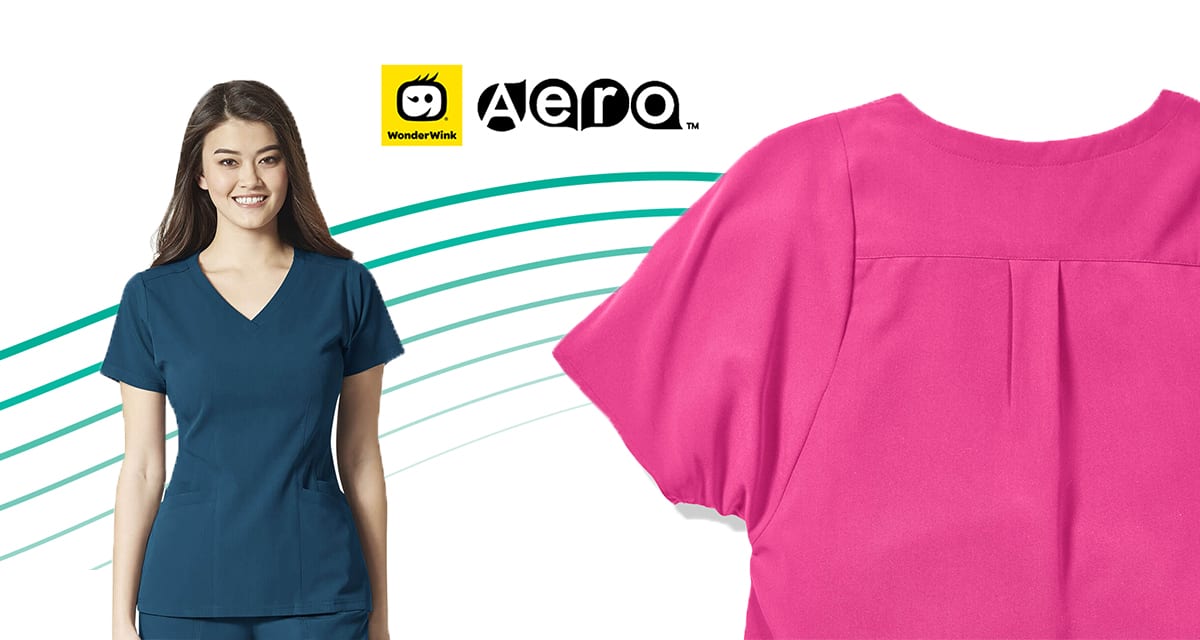 We're excited to launch one of the latest ranges from WonderWink – Aero. And yes, just as the name describes, this range gives you the most perfect lightweight workwear to add to your wardrobe.
Constructed from a blend of 76% Polyester, 20% Rayon and 4% Spandex, wearing Aero gives you that feeling of comfort, stretch and so much versatility.
This range has lots of detailing and a luxurious feel. So much more than your typical 'run of the mill' style of scrubs – all designed to make you feel great when you're wearing them.
With this range you'll benefit from the following features:
Fashion styling
Iridescent metal trims
Easy care, machine washable
Figure-flattering shape, cut close to the body
More than 10 colours to choose from
Here are our favourite styles in this lightweight workwear range so far >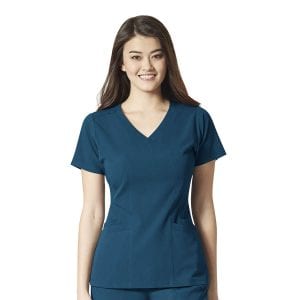 Women's Flex Back V-Neck Top
We love the modern, princess fit of this scrub top and the positioning of the two pockets to further enhance your shape. The back features a flat back rib kit at the back for increased flexibility while at work.
View the Women's Flex Back V-Neck Top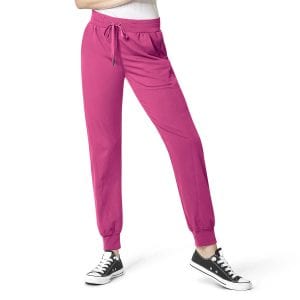 Women's Cargo Jogger Pant
Jogger pants are so fashionable right now in our industry because they look good and they're so practical. These Aero jogger pants have seven useful pockets to keep all your essentials on hand at work. In addition, these pants feature a drawstring rib knit waistband and bottom cuffs for comfort and style.
These jogger scrubs are available in three different leg lengths: regular, petite and tall.
View the Women's Cargo Jogger Pants
As well as the above favourites, there are a further 5 different styles in this range to choose from – check out the full range.
Want to hear more from us?
Try Refresh your workwear wardrobe, Choosing the right maternity scrubs, Interview with a Trainee advanced clinical practitioner