Interview With Aesthetician Becky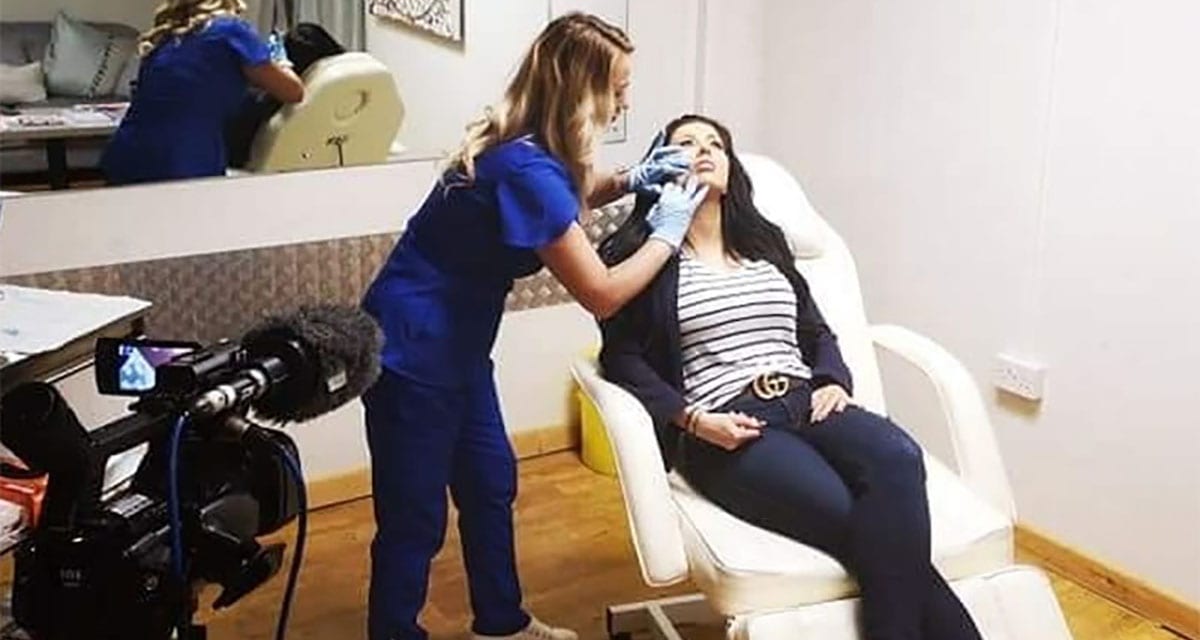 How did you get into aesthetics?
After years of uncertainty around what career I'd like to pursue, I finally decided to go to University to study Mental Health Nursing. It was extremely tough, juggling being a mother to my young daughter, studying and working part time. Despite this, I graduated in July 2015 and absolutely loved my job.
I found the unsocial shifts and particularly night-shifts extremely hard to deal with. In the end I was becoming increasingly unwell and was effecting my work- life balance. I was either working or ill and spending time recovering which wasn't fair on my daughter or myself.
Always having an interest in the Aesthetics industry, I took the plunge and decided to start my training with the best Aesthetics training in Harley Street London. I was so excited and it ignited the fire in my belly to learn more. I originally trained to do wrinkle relaxation and lip fillers.
What's the most rewarding part of your job?
My customer satisfaction is the most important thing to me so all consultations are free and I use this to work out exactly what each person wants before any treatment is administered. I always listen to customers wishes but will offer my professional opinion where necessary.
I have over 60 five star Facebook reviews and I get positive feedback sent via photographs, tagged in social media and private messages. This positive feedback makes me so proud knowing that I am helping people feel better about themselves and increasing their confidence. I am extremely lucky to have a solid stream of my lovely regular customers who wouldn't go anywhere else but I am also seeing a lot of new customers which is absolutely brilliant!
What role has social media played in building your business and have you encountered any negative issues with using it?
I used social media to showcase my customer selfies but to also to share information about mental health and the importance of looking after ourselves and being kind to others. Unfortunately, the negative side of social media is the people who post unkind and hurtful comments about my customers.
As with anything in life, I appreciate that fillers and wrinkle relaxation isn't for everyone but I do not tolerate anyone being unkind to my customers on my page. My customers' feelings are extremely important to me and I firmly believe that if you have nothing nice to say then you really shouldn't say anything at all.
You recently filmed a segment for the BBC on aesthetic procedures – tell about this and any other press you have recently featured in!
I have had the most amazing media experiences and have had been extremely lucky to have had four television appearances. I was first on BBC Botched Bodies in 2016, S4C Ein Byd January 2019 which has also been translated into English and aired on ITV Wales on a programme called Designer Bodies. I was on ITV Wales This Week February 2019 and on Welsh News with Save Face March 2019.
RCJ Aesthetics was also featured on Wales Online twice, the Mirror and The Evening Post all about wrinkle relaxation and fillers.
As an aesthetician, how do you ensure you're up to date with safety regulations and best practice procedures?
I am a member of the Aesthetic Complication Expert (ACE) Group where I get access to professional tips, advice and support especially in the event of rare and unexpected complications.
I am in full support of the new stricter rules surrounding administering aesthetic procedures and I believe that anyone thinking about having one of the treatments should do their research before choosing their practitioner. The number of official complaints about non- surgical procedures increasing rapidly (according to Save Face) who are a company running a Government- recognised national register of accredited practitioners.
I regularly attend training days and Expert Summits annually to ensure I am up to date and working in line with best practice procedures and guidelines.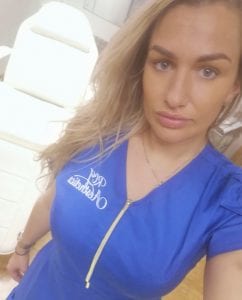 As a passionate mental health advocate, how do you utilise your business to help promote this important cause?
Mental health is where it all started for me in terms of my nursing career so I advocate the importance of self-care and really want to use my social media to help de-stigmatise mental health.
I am fully aware of the pressure on men and women to look a certain way, this isn't helped by the false ideal we see daily. The perfect images of celebrities and now filtered photographs of your 'normal' people add to this. I am also aware of the sad fact that many suffer with mental health issues so I specifically tailor my consultations to ask the right questions to highlight any areas of potential concern.
What's next for RCJ Aesthetics?
Coming from a family where the business was the main source of income for our large family, work ethic is something that has been modelled to me from a very young age. My work ethic and love for what I do has given me the drive to succeed and continue to improve. I have worked really hard to make my business successful and I always look for ways to improve my skills. I started with wrinkle relaxation and lip fillers and went onto learn nose, jawline, cheeks and tear trough fillers. I have also recently been back to London to learn IV Vitamins and Vampire Facials (PRP facials) I have started offering these treatments and it is going really well.
Follow Becky on Instagram , and see more Jaanuu here