Meet Dr Rhode, Cosmetic Dental Surgeon
When did you start becoming interested in dentistry and what about it interested you?
In school I was strong in science and art. I was advised this was a great career to combine both skills. I went straight from school to dental school.
What do you enjoy most about it?
The interaction with my patients, being able to create beautiful smiles, helping people smile with confidence.
What made you decide to specialise in cosmetic dentistry?
I enjoy making things and people more beautiful.
What would a lot of people not know about being a cosmetic dentist?
It's a real combination of science and art. Smile design is a science but we add our own artistic flair to what we believe looks best on our patients.
What advice or tips would you give to anyone looking to study dental?
Do it!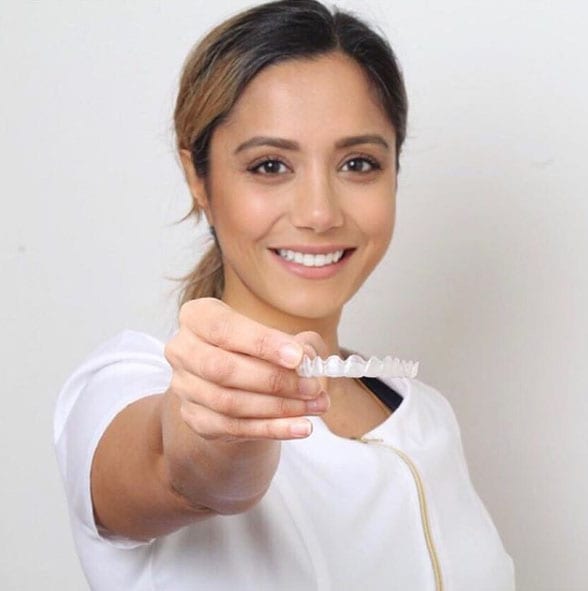 Do you have any study/time management tips for current dental students?
Keep up to date with your lectures and projects as you go along. Making time to do this is a lot more manageable than leaving it all to exam time!
Once a traditionally male dominated industry, how do you feel about the industry now? Do you feel like there is already a shift happening?
There are many female dentists now. The hours are flexible and it works well with interests you may have outside of dentistry.
Cosmetic dentistry is massively male dominated. When I was invited to be a director of the British Academy of Cosmetic Dentistry there were no other women on the board. Now I have left the board it is all men again. Cosmetic dental conferences are heavily male dominated.
What do you usually look for in dental scrubs?
Comfort and style. You wear your uniform every working day.
And how important is having a good uniform for your job?
It reflects you. It's very important.I am enjoying my new Jaanuu Biker Top and have already received many compliments on it.
What are your long term business goals or where do you see yourself in 5 years?
Is taking over the world of cosmetic dentistry too much?
Follow Dr Manrina Rhode on Instagram
Want to hear more from us?
Try Interview with Yvette, aesthetics nurse, Meet leading cosmetic dentist Dr Johal