Meet Natalie, Leading Dermatology Nurse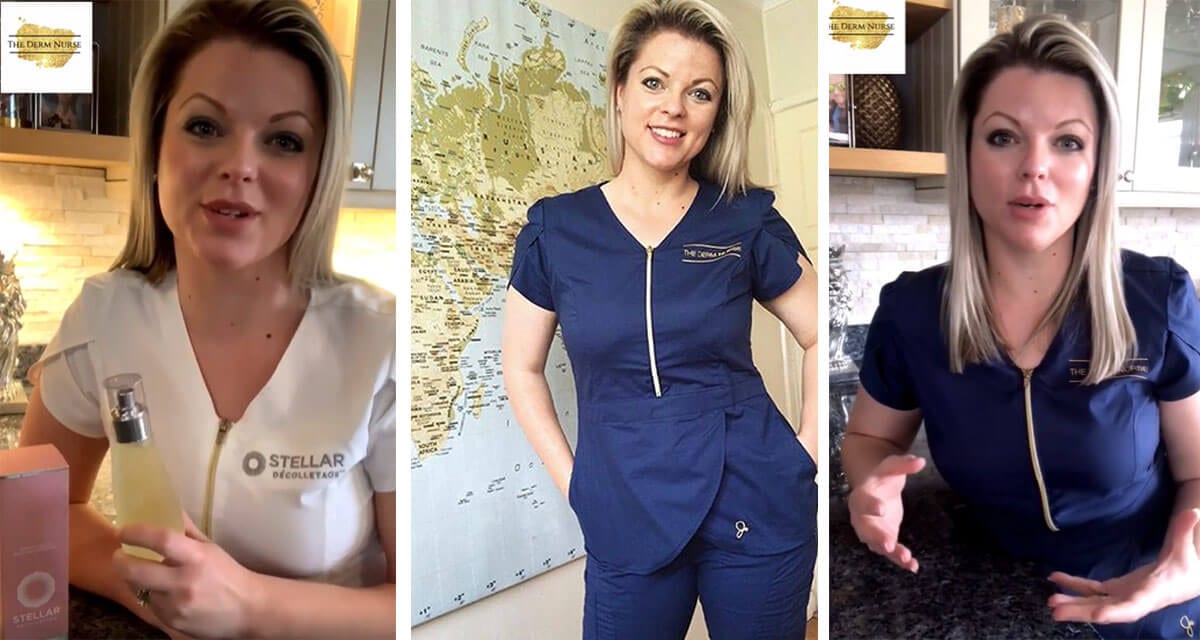 How did you get into dermatology and cosmetics?
I didn't start out as a dermatology nurse. Initially I qualified as a registered nurse in 2006 and started working on a general surgical ward. I would look after patients following gynae, urology and ENT procedures. I loved it but really felt like a jack of all trades. I often felt out of my depth when patients asked me questions about their particular illness or condition. I knew I needed to specialise so that I could throw myself wholeheartedly into a particular area of nursing.
A position came up on a dermatology outpatient ward so I applied (despite other professionals advising me against it….. dermatology was seen as an area of nursing that you go into nearer retirement age!) I got the job and soon discovered a passion for skin. Since then I have stayed in dermatology, working both in the NHS and private sector, covering both medical and cosmetic dermatology.
What's the biggest myth around skincare?
I think the myth or misunderstanding that worries me the most it that you only need to wear sunscreen in the summer months or when it's sunny. The sun is always in the sky, all year round, it's relentless! Don't be fooled when it's cloudy, approximately 80% of UV rays still penetrate clouds. The sun is the biggest cause of skin ageing, it ages our skin more than smoking, lack of sleep or stress.
I will preach sunscreen for the rest of my life! Not only from a cosmetic point of view but more importantly a health point of view.
I will preach sunscreen for the rest of my life! Not only from a cosmetic point of view but more importantly a health point of view. One of our key roles as nurses is to promote good health. If skin cancers and sun damage can be prevented through sun awareness, then I see teaching this as a vital part of my job.
What are your top three must have skin care products at the moment?
This is a tricky question, being a dermatology nurse I am a skincare addict and try so many new products! If I have to keep it to 3 for this question though I'd say currently EVY Technology SPF30 (I have to put a sunscreen in there don't I!) Evy is a lightweight mousse sunscreen, easy to apply and provides great broad spectrum protection. Second up I would say Bioderma Makeup Removing Micelle Solution. When I cleanse in the evening, I first like to remove my makeup with this micellar water. I find it removes makeup, even waterproof mascara, with ease and doesn't irritate my sensitive eyes.
And finally Medik8 Crystal Retinal. I love this retinal cream. I've been using it for 4 weeks and have seen great improvements in my skin. In my opinion (almost!) everyone can benefit from incorporating a vitamin A into their skincare routine. From acne to ageing, the benefits of this powerhouse ingredient shouldn't be overlooked. Medik8 have managed to formulate the Crystal Retinal to have all the positive effects of a vitamin A but without the annoying side effects. So those are my current top 3 but it was very hard for me to narrow it down, I feel like I'm choosing between my children!
EVY Technology Suncream SPF30
Bioderma Makeup Removing Micelle Solution
Medik8 Crystal Retinal Cream
You have your own YouTube channel and are quite active on social media. How do you manage your time between the clinic and creating content for social?
Sometimes I don't know myself! I work for an NHS provider during the week, travelling around Kent and London doing a mixture of patch testing, minor skin surgery and general dermatology outpatient clinics. I work as a visiting lecturer at a university and also directly with brands as a brand ambassador. So I manage my social media in between these roles and also (most importantly) being a mummy to two boys.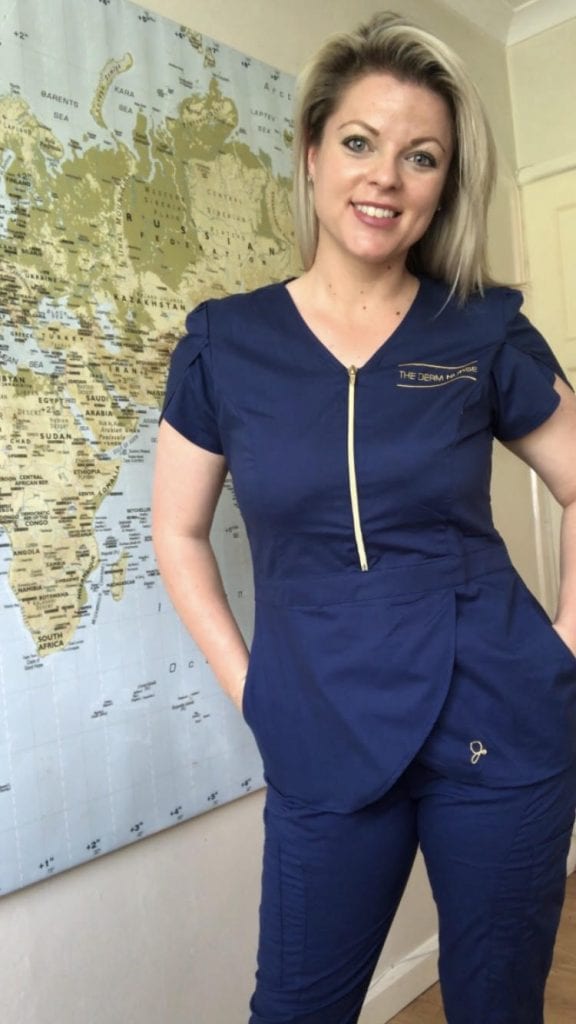 I feel so blessed though because I really do enjoy my work. I love the mixture of jobs that I do, it's given me the opportunity to meet some wonderful people along the way.
How instrumental have you found social media to be for acquiring new business?
Social media has been pivotal in a number of areas of my dermatology nurse work. When I started my Instagram account, it was purely a hobby because of my love of skincare. Last year I decided to challenge myself to complete a dermatology alphabet, filming myself talking about a different dermatological condition for each letter. Initially I was so cardboard on camera and didn't think anyone would watch but I gathered a small, wonderful supportive following.
From this my confidence on camera grew and I have gained work as a result. I know there are many negatives about social media but from a work perspective, we are so fortunate to have it as a platform to promote work.
Where do you see yourself and The Derm Nurse in 5 years time?
Oooooh that's a tricky one, if you had asked me that 5 years ago my dream was to become a nurse prescriber and open my own clinic. I have achieved the first part and am now a prescriber. The dream to have my own clinic comes and goes, I feel I'm currently too busy to commit myself to it. So with this in mind, in the next 5 years I hope to work with more brands in a ambassador role, educating the public with honesty about skin health and skincare ingredients.
I hope to build 'The Derm Nurse' as a brand in the skincare industry. I also feel the next step for me would be to start a website filled with skincare advice, tips and an online shop. So no more babies for me…. time to buckle down and do this!
Follow Natalie on Instagram
Shop Natalie's look: Jaanuu Tulip Top and Jaanuu Moto Trousers
You might also be interested in Find a workwear style that suits your body shape, Meet Sarah Louise, aesthetics specialist, Meet Millicent, freelance makeup artist, Skin specialist Rio shares her secrets
Read more articles in the Kara Blog