Meet Dental Therapist Rebecca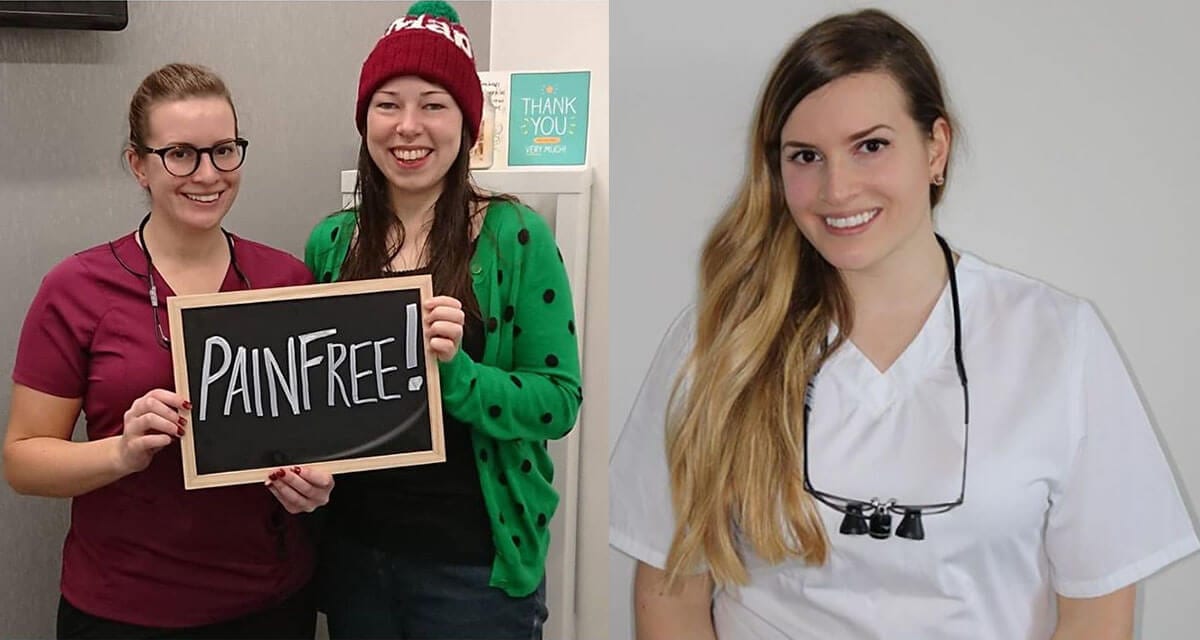 Rebecca Young has been working as a qualified dental therapist for over five years, a career she chose to fulfill her passion for health and patient care. She currently works at Dentistry on the Clyde, a clinic based in Gourock, Glasgow and this year was a finalist for Dental Therapist of the Year. We spoke to her about dentistry, women in the industry and how social media is changing the game.
What does a dental therapist do?
We clean teeth and place fissure sealants like a hygienist but also do fillings and extract kid's teeth as well.
What interested you about dentistry?
I was always drawn to doing something health care based. Dental therapy was a good fit as I love being able to help people and chat with my regular patients, whilst being hands on.
What's the most challenging thing about being a dental therapist?
The most challenging thing is getting patients to visit us. Lots of people put off dental treatment for years and would rather suffer than have us help them which is difficult.
What's the most rewarding part of your work?
The most rewarding thing about being a dental therapist is when anxious patients relax and change their opinion of us.
Once a traditionally a male dominated industry, how do you feel about the industry now? Are there more females moving into more senior positions now?
I have worked in many practices since qualifying due to many dental therapist jobs being part-time. Most of the dentists I have worked with are female. It is more unusual to have male Dental Therapists or Dental Nurses so I feel it is arguably harder for these men to overcome patient perceptions of gender stereotyping.
What do you look for when choosing dental scrubs?
When choosing scrubs, I like to go for a top that looks good, but is also comfortable and has a pocket to keep my dentist's loupes battery in. My favourite brand is WonderWink for this reason.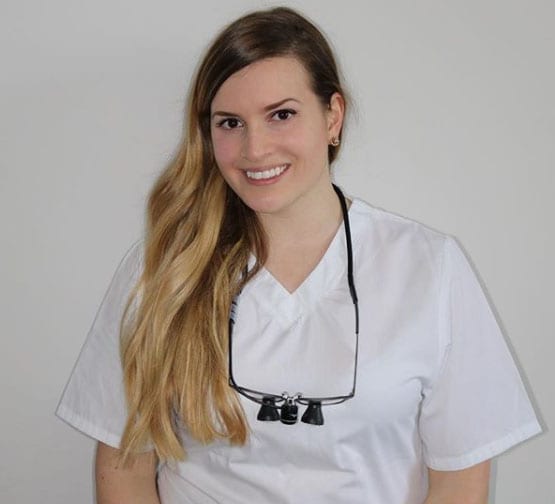 How many scrubs would you recommend anyone working in dentistry should own?
I would recommend anyone working in dentistry change their scrub top daily to feel clean and fresh.
How do you think social media is changing dentistry as an industry?
I think social media is taking some of the fear away from dentistry. Patients can see clinicians performing treatments and see testimonials from other patients at the click of a button to reassure themselves.
Do you find many of your clients find you on Instagram?
More and more patients are coming to me after finding me on Instagram. A lot have their own dentist elsewhere but contact me via direct access. Instagram is growing so quickly, it's only a matter of time before it's as big as Facebook.
You have a great Instagram profile with lots of great content – what do you love about using Instagram for professional purposes?
I love using Instagram to help motivate my patients but also to let potential new patients see that we're not scary! If a patient feels like they already trust me before meeting in person after seeing my content that makes my day.
What types of skills do you think are necessary for succeeding in this career?
Being able to communicate well with patients and have good manual dexterity are essential skills for dental therapy.
What advice would you give to anyone wanting to get into dentistry?
I would advise anyone thinking of getting into dental therapy to find a dental therapist to shadow. This will give you a good idea of how your days will be.
Follow Rebecca on Instagram
Shop Rebecca's look: WonderWORK V-Neck Scrub Top
You might also be interested in Our favourite dental nurse uniforms, or perhaps Find a workwear style that suits your body shape, Meet Sarah Louise, aesthetics specialist, Meet Arleana, registered nurse & aesthetician, Life as a Dental Student, Meet Dr Rhode, cosmetic dental surgeon
Read more articles in the Kara Blog