Pretty in pink Jaanuu uniforms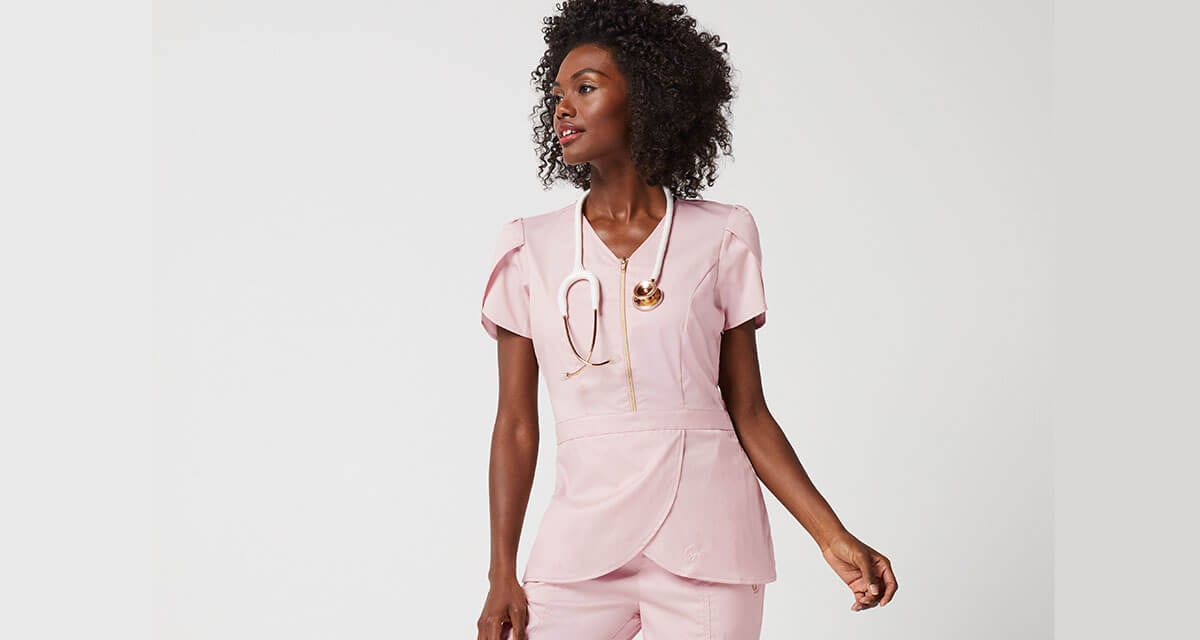 Looking for a stunning pink scrub suit? Look no further! We've extended our range to include the fabulous Blushing Pink colour for our hottest brand, Jaanuu!
It seems like everyone wants more colour in their lives these days, so following the success of adding the striking graphite scrub tops and trousers, coupled with numerous requests from our fans, it was an easy decision to add the Jaanuu Blushing Pink colour to our UK product range.
Blushing Pink is a subtle, yet warm shade which is perfect to wear all year round. As a favourite colour of many, it is the perfect addition to complete your professional look, particularly with beauty salons, aesthetic clinics and hair salons.
This is not just any pink scrub suit, it's a Kara-endorsed pink scrub suit.
Here's the range that we will be stocking in this stunning colour:
Jaanuu Tulip Top
Not only is the Tulip top our best-selling top, it is beautifully stylish and provides a sophisticated look. The tulip top features a cinched waistline and flared hem which enhances your figure.
As you well know, we're big fans of pockets – the tulip top has two hidden welt pockets.
The Blushing Pink Tulip Top can be worn coordinated with our Blushing Pink Moto trousers or for a more understated look, with any of our white scrub trousers from the Jaanuu range.
Jaanuu Moto Trousers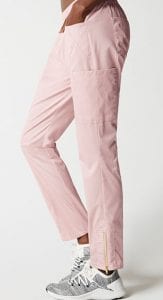 Our popular Moto trousers, are known as a work-ready version of your favourite ankle-length jeans! Shaped for a slim and skinny fit, they match perfectly with the Jaanuu Tulip Top in the Blushing Pink.
These edgy and effortlessly cool trousers feature the signature gold zippers at the ankles and an abundance of pockets and unique details.
Not only do these trousers look good, but they are super comfy too because of their two way stretch construction and elastic waistband.
As you would expect, stock of this colour is limited and we anticipate this line to be popular so don't miss out!
You might also be interested in Rose blush, the latest pink scrubs colour, 5 of our favourite grey scrub sets or perhaps Jogger pants, the perfect scrub trousers. Read more articles in the Kara Blog