Choosing the best pewter scrubs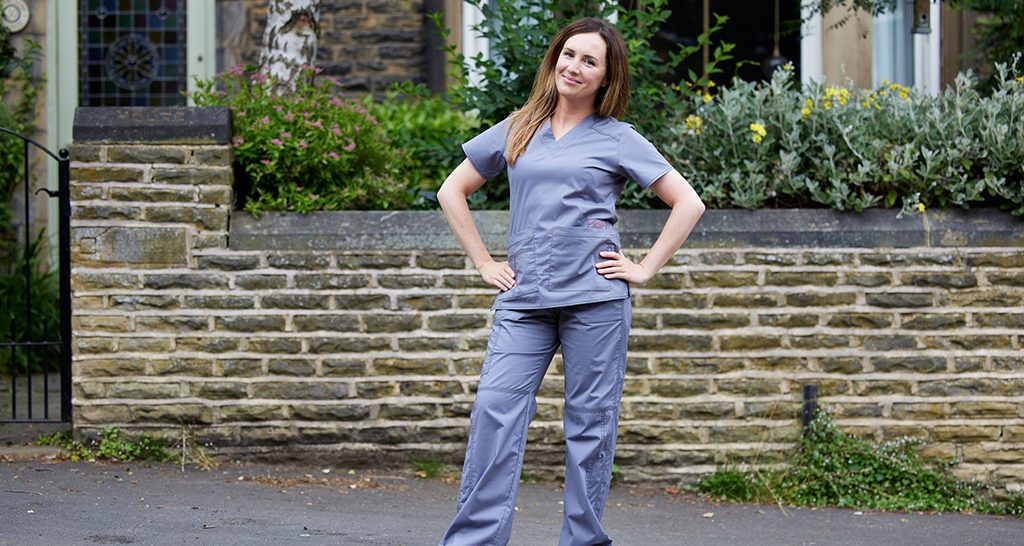 Scrubs come in a whole range of colours, but when it comes to choosing a darker shade, have you considered pewter scrubs?
Pewter is a popular colour in our scrub range – but do you know what colour pewter is? Pewter is a blue-grey colour, which has a bit of a silver hint to it – almost think of a fancy grey and you've got it.
The name pewter is actually a grey metal that has been around since Roman times, it was used to make ornaments and containers for eating and drinking.
As a neutral colour, pewter scrubs go well with many other colours, so you can mix and match them with your scrub tops or pair them with a cardigan or scrub jacket in the cooler months.
Surprisingly, pewter scrubs are one of our most stocked colours (alongside navy of course). Here at Kara, we have a large range of pewter scrubs for both men, women and unisex styles.
Here are some of our most popular styles: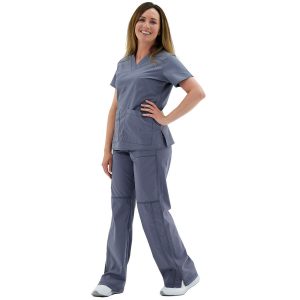 WonderFLEX Women's Verity V-Neck Top & Cargo Trousers
This subtle pewter colour looks beautiful with the dark pink contrast trim. These scrubs are highly functional and ideal for the most physical of job roles with their 4-way stretch material.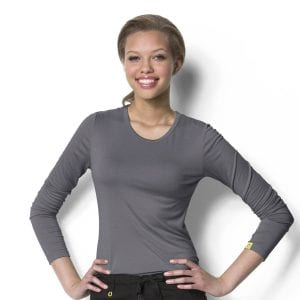 Great for the cooler months, this top is perfect for mixing and matching with other colours too.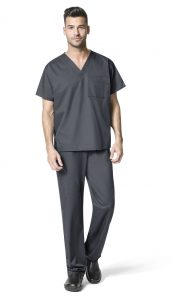 WonderWORK Unisex V Neck Top & Trousers
A more loose-fitting style suited to both men and women with plenty of pockets– ideal for large group orders.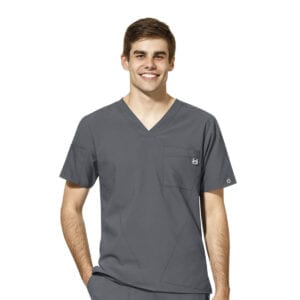 W123 Men's V Neck Top & Cargo Trousers
Our W123 is one of our premium fabrics, which has a 4-way stretch and a more tailored, fashionable fit to flatter any body shape.
Still stuck for choice?
You can check through our filters to easily see which colours you would like to view.
Want to hear more from us?
Try Behind the scenes at our latest work scrubs UK video & photoshoot