Wearing pink scrub tops can create a visually soothing experience for the majority of people looking at them. It does this with muted tones that have a more subtle effect on people's moods than stronger, bolder colours – so this colour can be perfect for a clinical environment.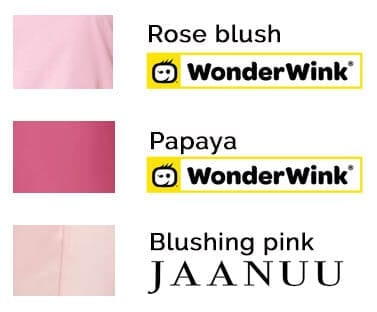 Pink scrubs are a good way to show how much you care about what you do every day, with a nice reminder for your patients that nurturing is your top priority.
Three shades of pink are available to choose from. From WonderWink: Rose Blush (NEW) and Papaya. From Jaanuu: Blushing Pink.