Popular Scrubs for 2022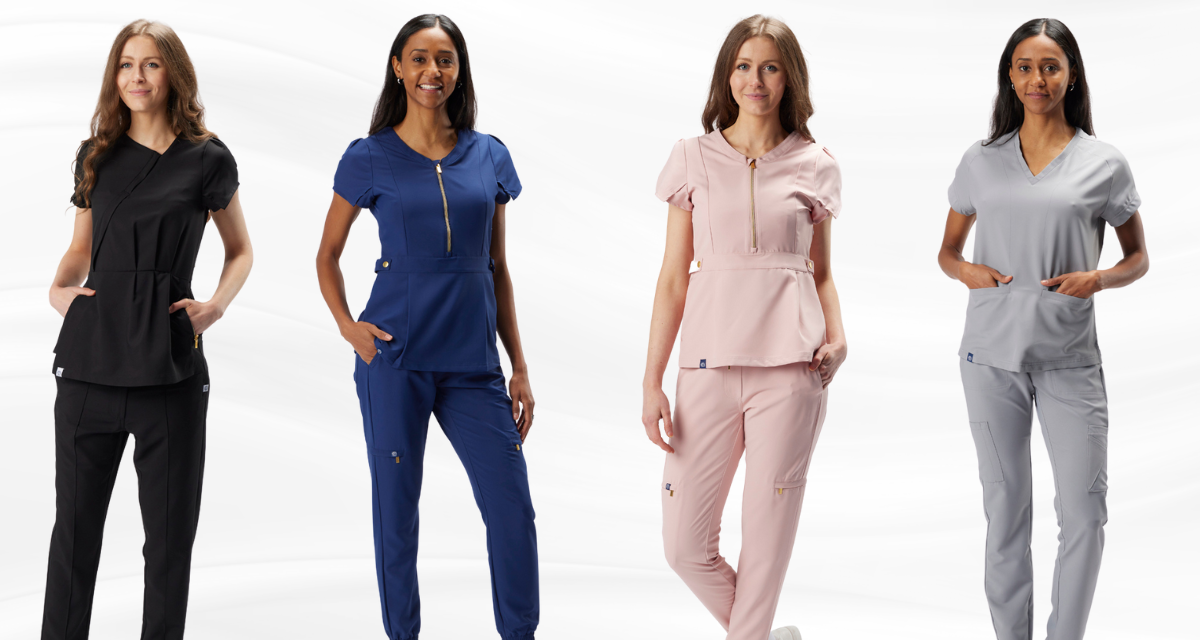 Over the years, scrubs and their styles, availability, and colour options have changed dramatically. From the basics, oversized and practical, to high fashion scrub sets. We have seen it all! Fashion trends come and go, and this is also true of scrubs. We explore the facts and stats about the most popular scrubs in 2022…
Scrubs by sector
We supply scrubs and uniform to a wide variety of different industries, such as beauty, medical, dental, vets, as well as other emerging sectors. Each of these professionals are looking for something different in their workwear to suit their specific needs. This could be more pockets, wider colour ranges, or more comfortable fabric.
Read on to find out the most popular scrubs for your sector, and get some workwear inspo!
Beauty & Aesthetics
An emerging industry with impeccable taste! The Beauty industry favours modern fashionable scrubs in new colours such as Blushing Pink. They are looking for attractive yet practical features.
Classic Black wins colour of choice in the Beauty industry at 40% of all scrubs ordered, with Blush Pink behind at 29%. Grey at 18%, Navy at 10%, followed by Teal at 2%.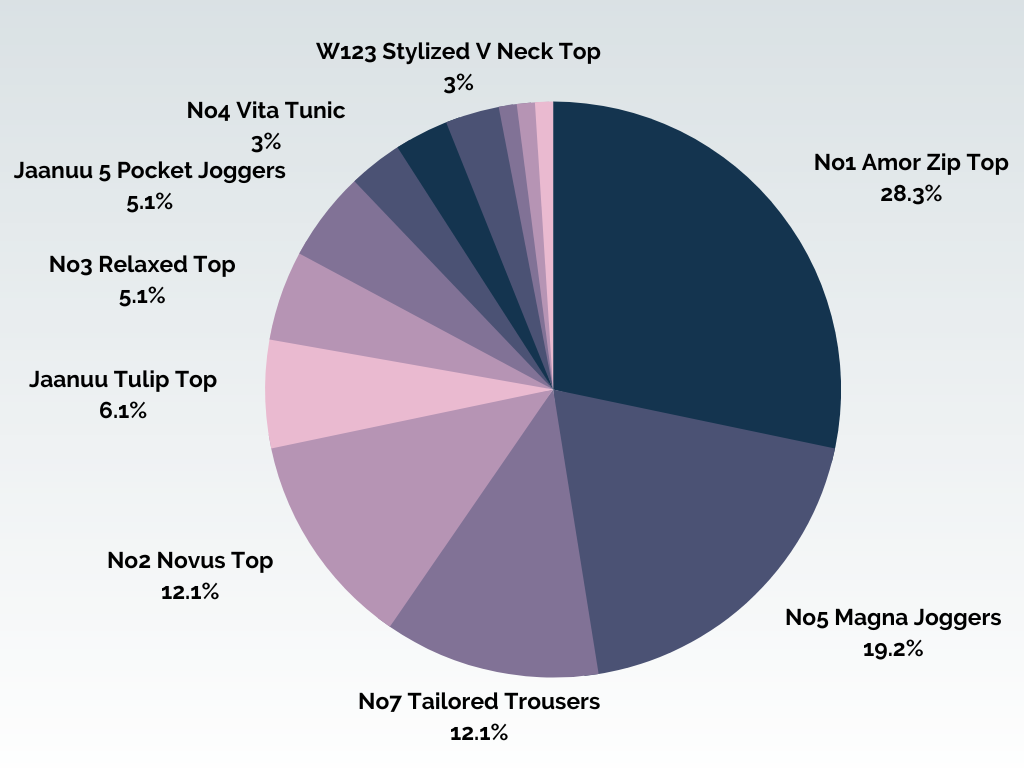 Top Beauty uniforms 
Medical 
Generally looking for utility and practicality, those in the medical profession prefer comfort, pockets, moveable fabric. This is not to say that style is not important! But practicality stays at the forefront of their minds. Classic dark colours are most popular among our medical customers.
With Navy winning at 35%, Black following with 28%, and Pewter at 14%. More colourful options like Hunter get 6%, Teal at 4%, with other colours such as Eggplant, Mid Blue and Wine at around 3% each.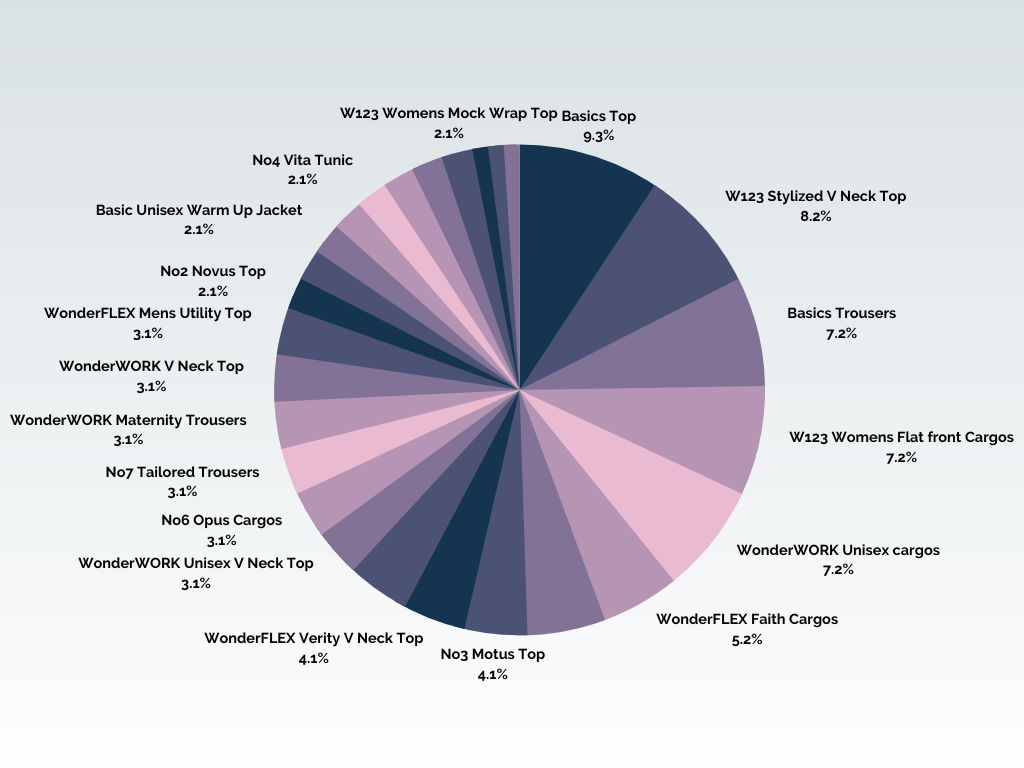 Top Medical scrubs
Dental 
The Dental industry has an increasing mixture of private and NHS practices, meaning uniforms and scrubs can vary a lot. Similarly to the medical profession, practical, comfortable and even water resistant scrubs are necessary! Soft and comfortable fabric with elasticity and movement is preferred for this industry. Practicality isn't the only thing that matters here,  the Dental industry a choses a classic, modern and professional look for their uniforms.
Black scrubs are the most purchased by Dental professionals, at 34% of scrubs ordered. Pewter follows behind at 27%, with Navy and Grey fighting for the next spot at 18% & 17%. Followed by Teal at just 8% of scrubs purchased.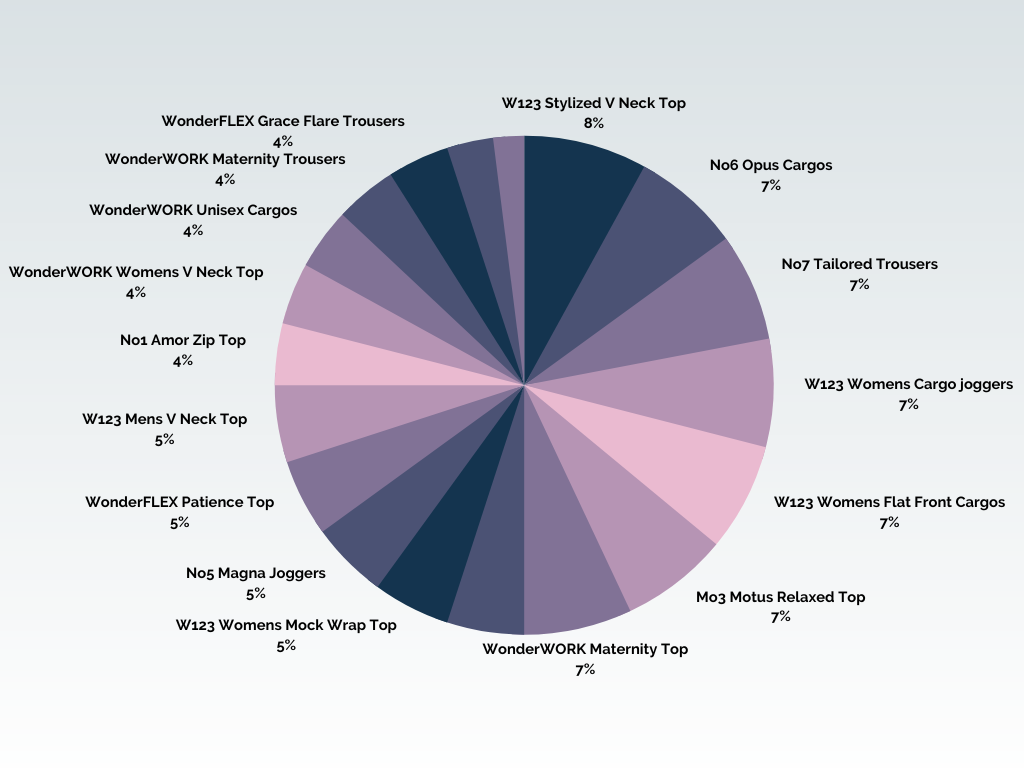 Top Dental scrubs
Veterinary 
Vets are looking for scrubs with useful storage and high quality fabric. Pet hair resistant and water resistant materials are highly sought after in this industry! The continuous movement and regular accidents from patients, means practicality and comfort are a priority for these professionals.
Our veterinary professionals like to stand out! With Caribbean Blue being the most popular colour of scrubs at 25%, closely followed by Navy at 23%. Next is Pewter at 15%, with Hunter Green right behind at 14%. Grey comes in at 10%, with Black at just 7%, a big change from other professions!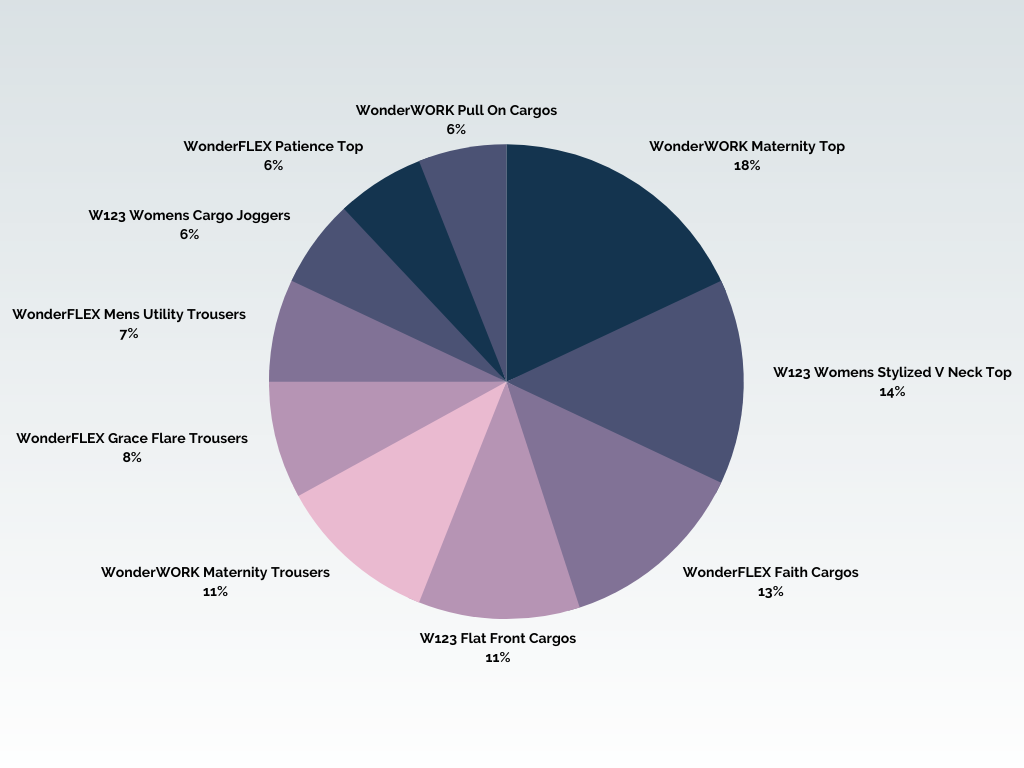 Top Veterinary scrubs 
Most popular scrubs 2022
Our customers have different needs for their uniform dependant on their profession, size, complexion, height, preference and more. We can see from these results that each industry has their specific preferences, but also that some pieces transcend sectors! For example, Blushing Pink is mainly purchased by the Beauty industry, whereas the W123 Stylized V Neck Top was popular in each sector.
We hope you found this interesting, and gave you some insight into the different styles worn in different workplaces. Take some style inspiration from this post and happy scrub shopping! Shop now
All the best,
The team at Kara x
Want to hear more from us?
Try 5 Tips to style your workwear, We ask an aesthetics practitioner