Scrub hats for healthcare professionals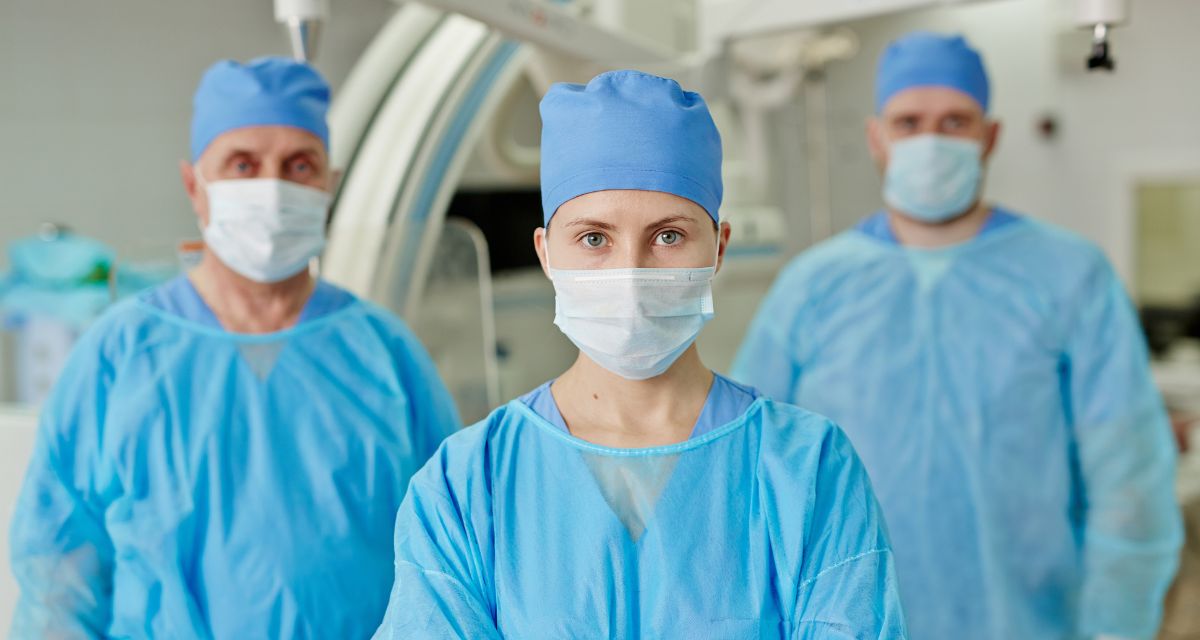 We all know about scrubs, a staple uniform for many different professions. From medical to beauty, more people than ever are wearing scrubs for a safe and professional work uniform. But, did you know you can also purchase scrub hats? Wearing a scrub cap can be a great way to keep your hair back and ensure best practice for hygiene.
Why wear a scrub hat?
Not all professions may find they need to keep their hair back, neat and tidy. However, for those who may be surgeons or surgical assistants etc. Keeping any potential contamination to a minimum can be helped with a scrub cap.
Protecting the patient
Many healthcare professionals find scrub caps beneficial, as hair can easily fall, and be an easy way to contaminate an environment! Hair can attract dirt and germs the same way as skin, but is a much more time consuming task to clean than simple hand washing.
Therefore, a scrub cap can be a quick and easy way to reduce any contamination, no matter how small or insignificant it may seem.
Your comfort
Of course as a healthcare professional, you put your patients first. However, a scrub cap can also be personal benefit. For example, you don't have to blow or brush your hair out of face at inconvenient times! You are free to go about your work day unencumbered.
The cap protects the environment, but it also protects your hair. A low and looser hairstyle under a cap is less of a strain on your scalp, reducing headaches and pain. As well as protecting it from the elements, heat, smells and accidents.
Precision
If you work in fields with detailed work, you may be surgeon, dentist or injector. You will need to have the best visibility possible at all times. In these situations, where every movement matters, a rogue fringe coming down in front of your eyes can cause problems. Plus, loose hair can be a nuisance!
Your wellbeing
While the chances of picking up serious illnesses or viruses from hair are low, many choose to wear the scrub cap anyway. As they are worn to protect the patient, they can also work to protect you and your safety. For example, WebMD talked about how picking up Covid19  from your hair is "technically possible, but not probable."
Also, hair under a scrub cap is less likely to be pulled on or caught. If you have a distressed patient, a scrub hat could  keep you safe from potential grabbing or pulling.
Shop scrub hats
Find a range of scrub hats from basics to WonderWink. Find a style that suits you, your profession and your needs.
All the best,
Kara x
Want to hear more form us?
Try Kara E-gift cards, Scrub hats for healthcare professionals, Black Friday sale