Add a pop of colour to your scrubs uniform this spring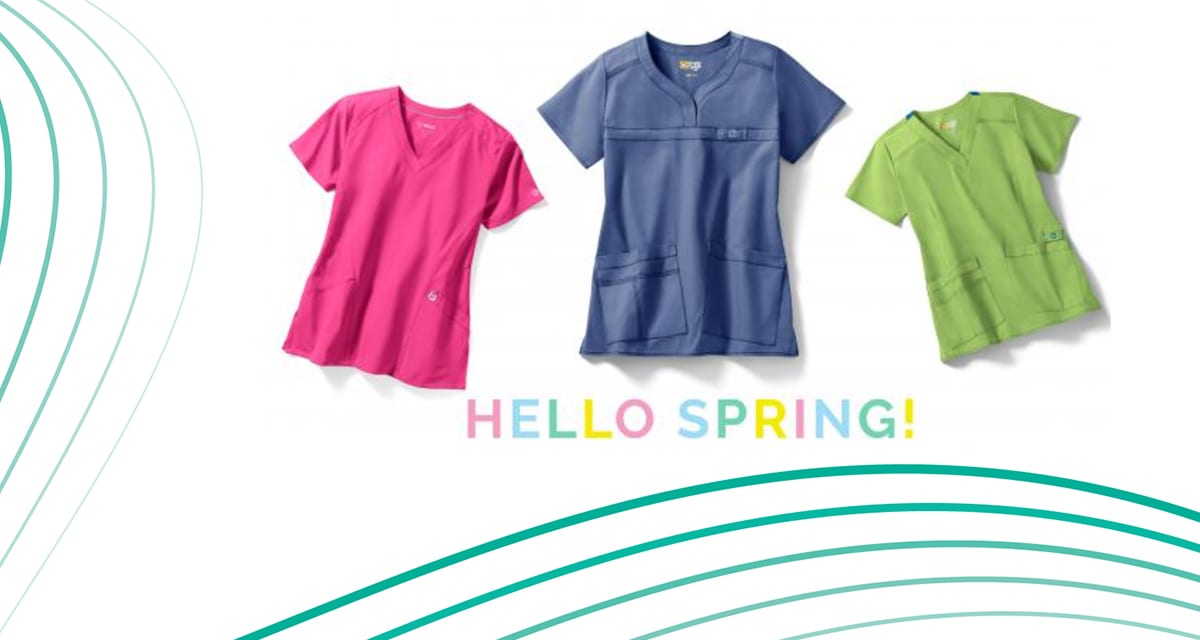 Spring has sprung and maybe it's time to brighten up your scrubs uniform?
With the warmer bringing in that much-needed vitamin D to boost our moods, adding a bit of colour to our scrubs uniform can help too.
It's surprising how much of an impact colour has on what you wear, how you feel when you wear different colours and the impact this has on others.
Colours affect the brain greatly and can help create emotional responses. Here's a chart to explain a few emotions that relate to colours: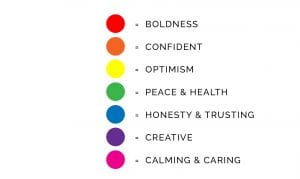 Here at Kara UK, we are proud to offer such a wide choice of scrubs uniform colours so you can choose a colour to suit your needs. Here's some of our spring favourites: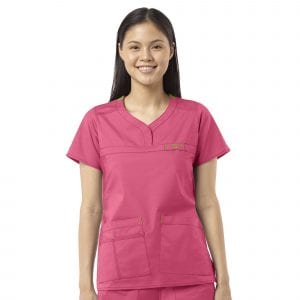 Papaya – WonderFLEX Women's Patience Curved Notch Neck Top
This beautifully rich pink & peach tone is bright but still remains very warming and very much a spring-like colour.
The WonderFLEX fabric is a premium stretch fabric and very flattering – find out more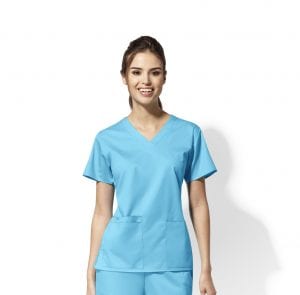 Turquoise – WonderWORK Women's V-Neck Top
Turquoise is quite a bold colour but if you can pull it off you will most certainly stand out. As per our chart, this colour brings emotions relating to honesty that is ideal in a work environment where you care for people who are sick, or equally if you work with animals who need medical attention too.
Find out more about the WonderWORK V-Neck Top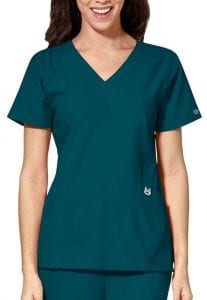 Caribbean Blue – W123 Women's Mock Wrap Top
This colour brings a mixture of greens and blues to make it both a flattering and stylish colour to wear.
Teaming this colour up with the Mock Wrap Top, with its beautiful silhouttes and practical 4-way stretch fabric, makes it one of our faves!
Find out more about this top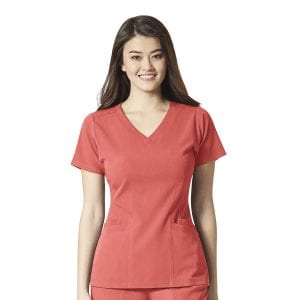 Coral Crush – Aero Women's Flex V-Neck Top
One of the latest colour additions to the WonderWink range is the beautiful coral crush. We love the apricot hues with this colour – perfect for the spring and summer months.
Beyond our highlights, there is still a vast range of colours that aren't covered here, nearly 30 to be precise! Do take a look at our website where you can filter the scrubs by colour – enjoy!
View our women's scrubs uniform range
Want to hear more from us?
Try How to find the best veterinary scrub tops, Rose blush – the latest pink scrub tops at Kara