Skin specialist Rio shares her secrets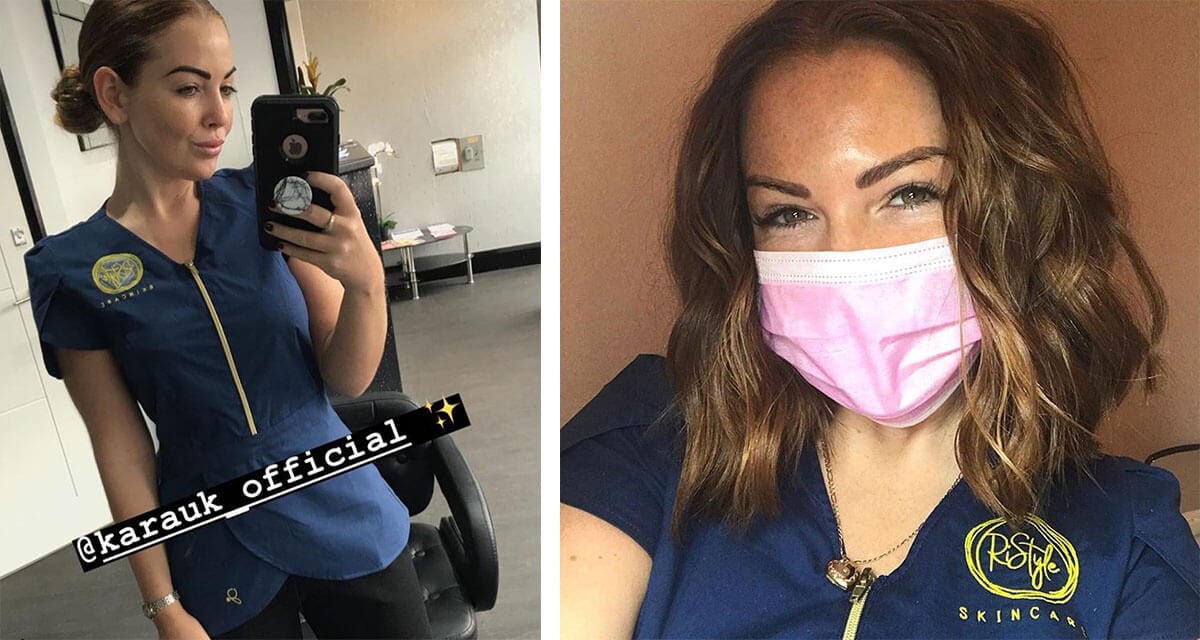 How did you get into beauty and skincare?
To be honest I have always been into beauty and skincare, since I can remember I've took pride in my appearance. My first journey into the industry was when I took a course studying make-up around 2 years ago, when I did this I was working full time in PR and was slowly falling out of love with my job I decided I wanted to do something a bit more creative.
After studying make-up which you also learn about skincare I realised it was this I had more of a passion for. I started looking into different products and different facials and knew it was something I really wanted to progress in.
What did you study?
I have a degree in Media Studies which I studied at university for 3 years however regarding the beauty industry I have taken many private courses throughout the years, some just for my own benefit and not for something I actually want to do in the industry. Depending on what private courses you go on they are really good, especially if you're a fast learner. I'm a fan of private courses as they are very up to date and they teach you the best way of doing things, also most brands offer refresher courses once you have trained with them which is also a great thing to have.
I am currently at college studying for my NVQ Level 2 Beauty therapy qualification. I didn't need to do this as it's not necessary to have these days however I want to build my business to the best of my ability and I want clients to have confidence in myself and my brand.
Would you have any advice for anyone looking to undertake a similar course?
I would say if you're looking to get into beauty no matter what area, study for your NVQ Level 2. Without this you can't really get a job in a salon so if you're not willing to be self employed at first this is a great qualification to have. You also go into more depth with the theory side of things than you would do on private courses. Although I highly recommend private courses also to learn more updated techniques or if it's a brand or method you want to specialise in.
What do you love most about your job?
I love making clients feel amazing! It's such a rewarding experience to have people leaving you feeling fabulous it is also and even better experience having them come back to you because they loved the treatment so much. I love the fact in this industry you're constantly learning and getting opportunities to be creative.
You specialise in dermaplaning. What does it involve and what does it help treat?
Dermaplaning is a method of deep exfoliation. You exfoliate the skin by using a scalpel which then scrapes the top layer of dulling dead skin cells in order to reveal a smoother, brighter complexion. It involves a double cleanse, tone, deep exfoliation and a mask which can be added to the treatment along with other extras including black head extraction/steam/peel and or LED light therapy. It is really good for treating dry dull skin but acne prone skin should be avoided.
What's your best beauty or skincare tip?
When cleansing and toning always wait 5 -10 minutes after doing so before you apply your moisturiser
When cleansing and toning always wait 5 -10 minutes after doing so before you apply your moisturiser, it allows the products to sink deeply into the skin and therefore you won't clog your pores when adding your moisturiser.
How important is having a good uniform for your job?
Essential. As I said earlier I have always took pride in my appearance but you represent yourself in this industry and no one is going to make you look better than you do. Having a good uniform also makes you feel better and more professional.
If you could go back and instil one bit of skincare advice to your younger self, what would it be?
It's probably the most popular one but "TAKE YOUR MAKE UP OFF BEFORE YOU GO TO BED RIO!" You don't realise how much it effects your skin until you get older.
Is there anything cool happening in skincare technology currently that we can potentially look forward to?
I think the Million Dollar Facial is definitely one to look out for which is just starting to pop up everywhere at the minute, I had one a couple of weeks ago from my good friend Georgia and it was absolutely amazing. I would love to train in this! I also think skincare technology is going to be getting a lot faster at home, for example more products and electrical tools are going to be available for home care.
Where do you see yourself and Ristyle Skincare in 5 years time?
I never reveal too much about my next moves, but you'll definitely see me around!
Follow Rio on Instagram
Why not read more from us?
Try Meet Millicent, freelance makeup artist, Meet Natalie, leading dermatology nurse, UKs first supplier of Jaanuu, Interview with aesthetician Becky