What cat the vet thinks of our brand new vet workwear – Kara edit scrubs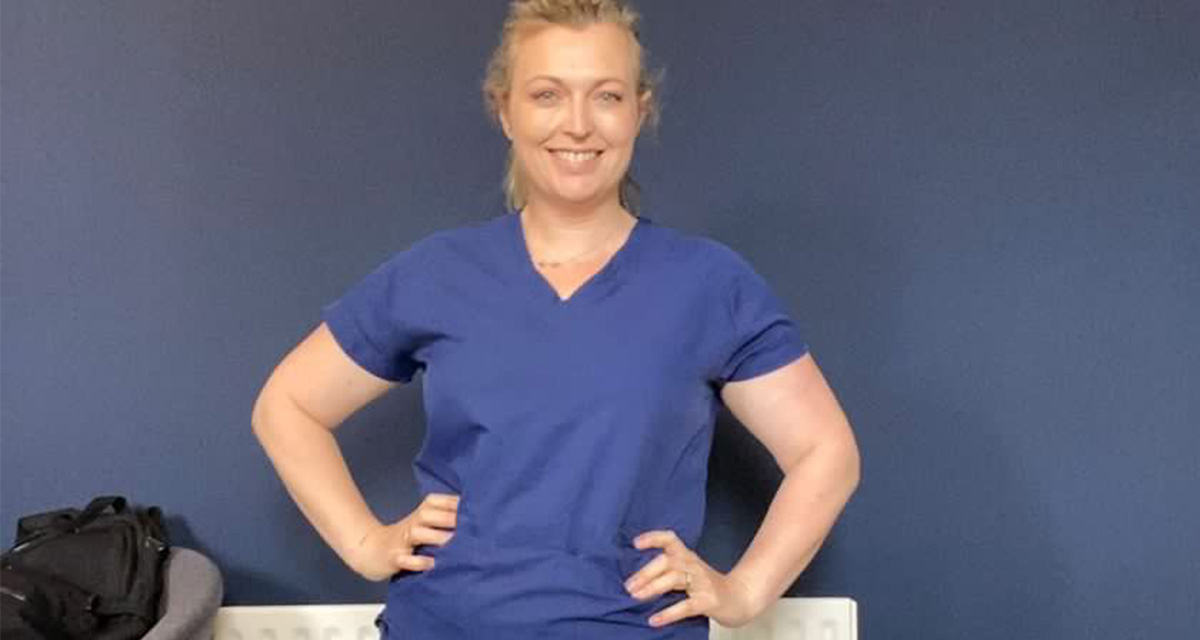 We chatted with Cat the Vet to find out more about what she thinks of our brand new vet workwear – the Kara Edit scrub range.
Please tell us a little about yourself and your job role
I am a 'small animal vet', which means that I care for pets. So dogs, cats, rabbits, guinea pigs, anything with fur! I don't look after birds or reptiles on a regular basis, they are very specialised and I don't do what we call 'large animals', so horses, cows and sheep!
I work in a local clinic, so I am the kind of vet who you would see for routine things like vaccinations and I am also the first port of call for when your pets are poorly.
How often do you wear vet workwear?
I wear a uniform every day! When I consult it is a smart scrub top and when I operate I wear a different, full scrub set and theatre shoes.
What do you look for when choosing scrubs?
I like scrubs to be lightweight and flexible so I can move about it them. There is a lot of getting on the floor with patients in my job and other things like lifting and stretching.
I also like them to be a flattering shape, some are very pyjama like!
And colours, I love bright colours! When I consult we wear the clinic branding but I can be a bit freer in my choices when I am operating.
So, you have the brand new Kara Edit scrubs, what are your first impressions?
I love them! They are all the things I look for and are very practical. I have no shortage of pockets for pens I have stolen from the nursing team!
And what are your favourite features about your Motus Relaxed Top and Opus Cargo Trousers?
Pockets! So many pockets! View the Motus top & Opus trousers
What colour do you tend to wear and how does the colour of your new scrubs fit in with your company uniform?
Our colours are navy blue, so the set I have from the Kara Edit range is perfect!