Which scrubs are right for me? Scrubs for medical students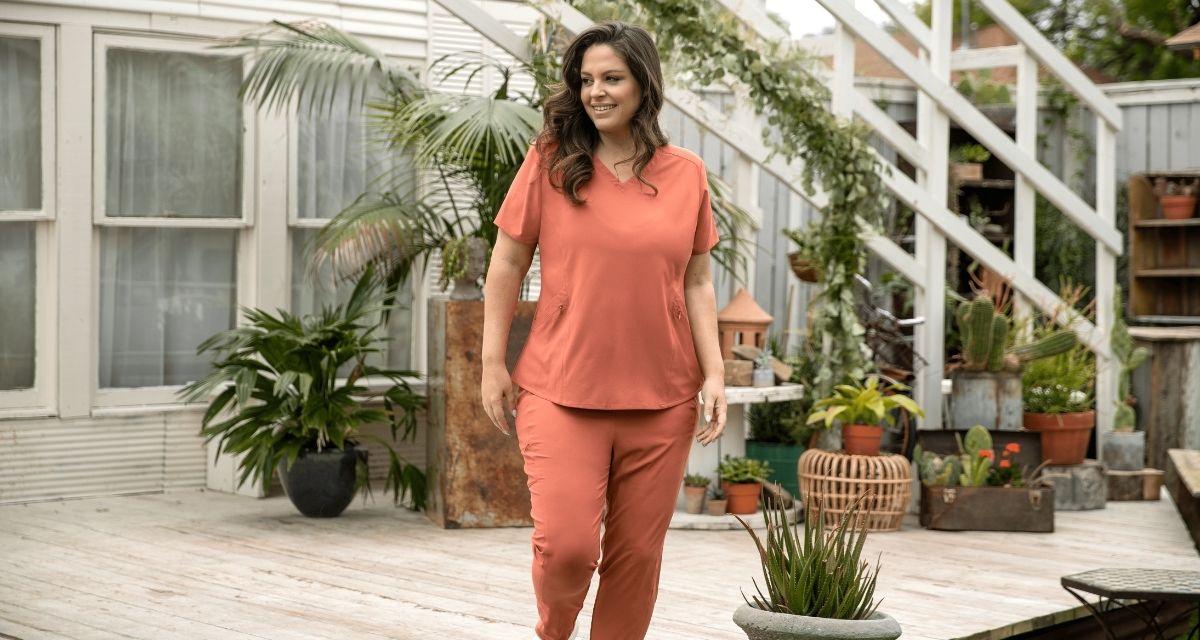 Long, busy days filled with learning and treating patients mean comfort and freedom of movement is of the utmost importance to medical students. Scrubs have undergone a huge overhaul since they came around in the 70's. The industry has brought practicality, style, and innovation to scrubs, making perfect scrubs for everyone.
In many hospitals or other medical facilities, scrubs will be provided in bulk and stored in the facility. Typically, they are washed, dried, and stored there for convenience. Allowing staff to access scrubs quickly when needed, or when they need to change.  However, scrub brands have focused on innovation and design, bringing a whole new type of scrubs to medical professionals.
Features to look for 
If you're looking to branch out with your scrubs, there are a variety of upcoming and established brands with incredible scrubs. Brands such as WonderWink and Jaanuu are market leaders in scrub innovation, bringing useful yet attractive scrubs to your workwear collection.
We have collated a list of beneficial features to look for in your next set of scrubs. These features allow you to make the best out of your workday. Browse through sought after scrubs here.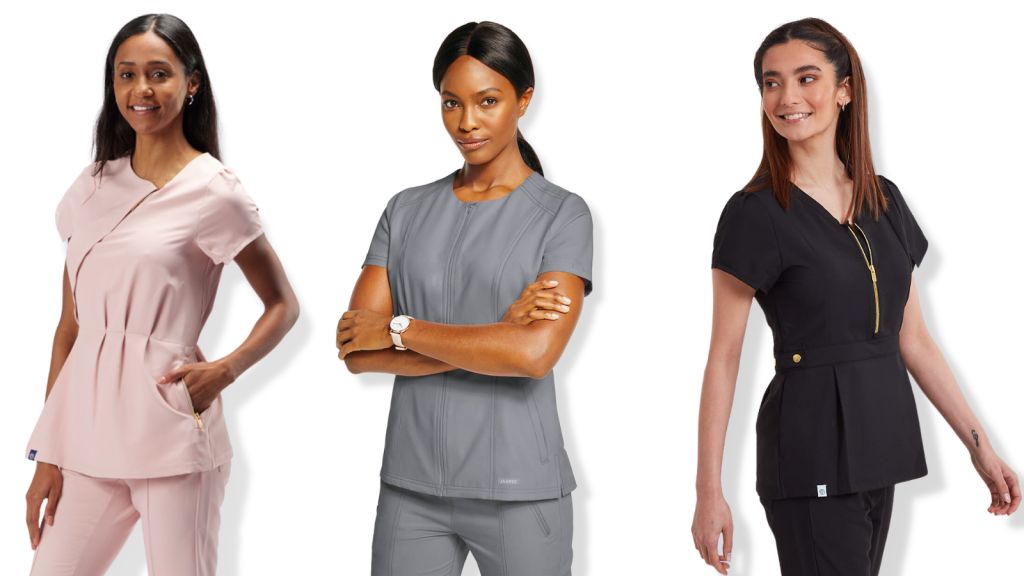 Motion stretch fabrics
This kind of fabric is becoming increasingly popular in the medical world. The polycotton fabric maintains its integrity whilst being stretchy and flexible. Busy shifts may require extra movement, bending and more.
Therefore, looking for a stretchy and moveable fabric is vital to feel comfortable all day. Take a look at the Kara Edit Range., where all items have this type of fabric.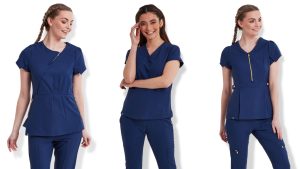 Wrinkle-resistant fabric
Similarly, to looking for stretchy fabric, winkle resistant fabric is a huge benefit to a set of scrubs. This kind of fabric reduces the need for ironing, therefore saving time and ensuring you look presentable and professional for work.
These fabrics tend to last longer, handle washing regularly and are less likely to fade or shrink. This fabric is a better investment for medical students as they last longer. See this wrinkle resistant top.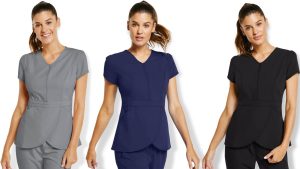 Multiple pockets
Many traditional scrubs have limited pockets, typically regular square pockets without space for pens, ID cards and more. However, many scrub brands are putting a large emphasis on pockets.
These scrubs have ID loops, scissor or pen pockets, hidden pockets, and leg pockets. This allows you to carry everything you need and stay on the move. Take a look at the Edit range, created with practicality and storage in mind.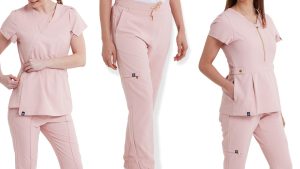 Necklines & zips
Traditional scrubs have a classic V-neck, which is comfortable, practical and flattering. However, there are now Y-neck scrubs, front zips, shoulder zips and more, to improve the comfort of the wearer. An example of this is the WonderWink Renew range of scrubs, focused on sustainability and innovation.
The EZ Zip Top has a hidden zipper opening at the shoulder which makes the top easier to take on and off and promotes best hygiene. Particularly useful when dealing with infectious conditions or if bodily fluids are on the scrub top. Read more about it here.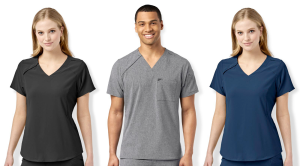 The perfect scrubs for you are an individual and personal choice, what you may love in your workwear may be different to your colleagues. Take some time to browse our brands and individual pieces to find what works for you.
Love, Kara x