Introducing our latest pink scrubs set – Cabaret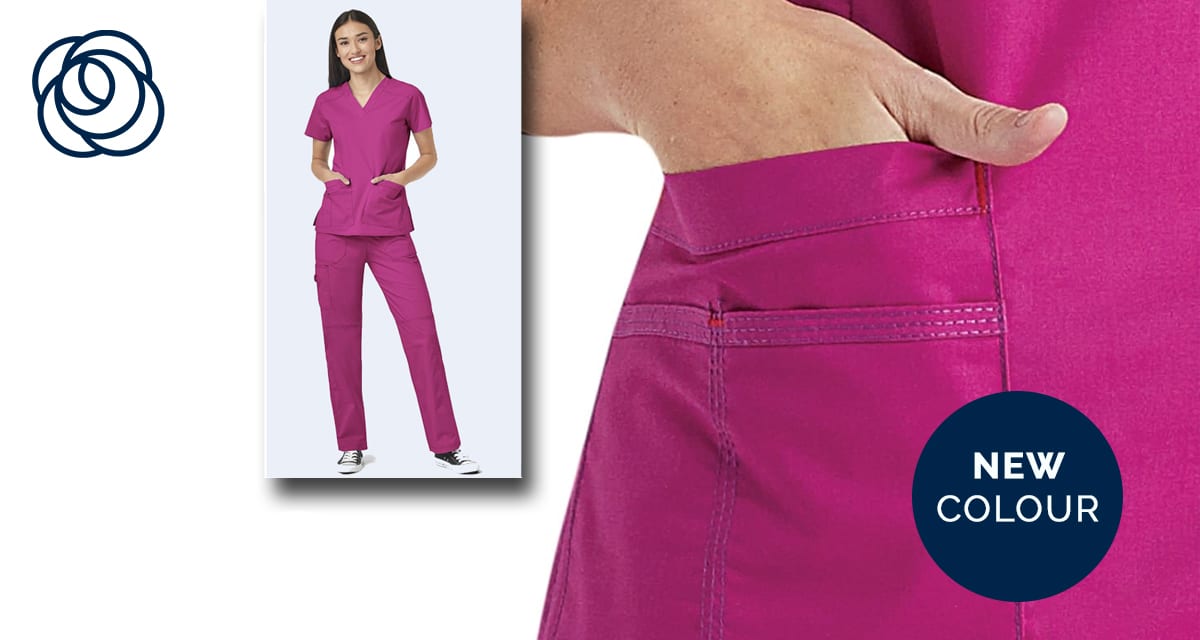 Pink is always popular, so if you're looking for a new pink scrubs set, take a look at our latest colour addition – Cabaret from WonderWink.
The dark, cold wintery months are well and truly here. There's nothing better than a set of beautifully bright pink scrubs set to brighten up those dull days.
We love the purple and pink tones that this colour brings, giving you a classy and bright workwear style.
Did you know that pink is known as a positive colour? It represents compassion, nurturing and love. It can inspire warm and comfortable feelings, and a sense that everything will be ok. These types of feelings help you do your day job whether you work in a role within the veterinary, dental or medical sectors.
Cabaret is available on selected lines in our popular WonderFLEX by WonderWink range on special order.
Here's why we love WonderFLEX:
Premium stretch fabric
Flattering fit
Easy to wash due to its stretch fabric
Feature-rich with an armful of practical pockets and storage solutions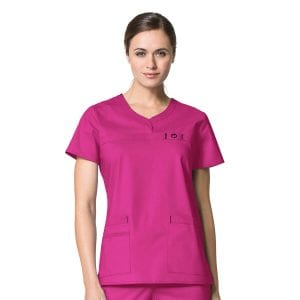 Get your pink scrubs set now! Here's what's available in the beautiful new Cabaret colour:
Jogger trousers are really on-trend at the minute and what's more this style has 6 pockets to utilise! These pants also feature a fully constructed waistband with rib knit, zipper and snap button closure. There are also some stylish ankle zips.
A flattering fit for all shapes, this top has some beautiful stitch detailing and a curve-shaped neck which overlaps at the front.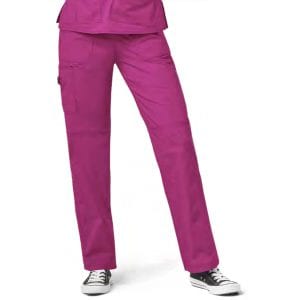 A modern take on the classic scrub top with two front tilted pockets with one being a triple pocket for additional storage.
A classic favourite with a multitude of pockets. They also feature an elastic waistband for a comfortable fit.
View the full range of WonderFLEX scrubs for your clinic or practice.
Want to hear more from us?