WonderWink W123 Range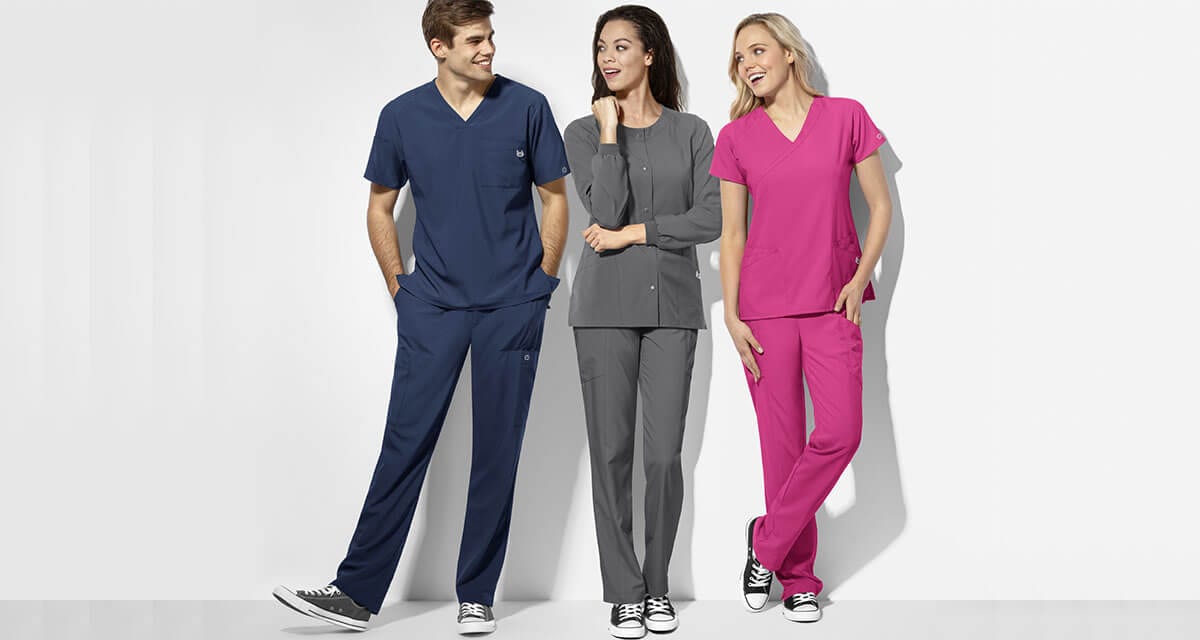 One of the more recent additions to the Kara collection is the WonderWink W123 range.
4 way stretch fabric
As our job can be demanding, it's only natural that our clothing is designed to meet those needs. The W123 scrub tops and pants are designed with a 4 way stretch fabric to adjust to your movement and flatter your body.
In addition to the 4 way stretch fabric, the material has moisture and quick drying properties to help you keep your cool.
Popular with vets & dentists, the W123 range is designed for performance. The easy-care fabric is shrink-proof, fade-proof, wrinkle resistant and most importantly, withstands repeated washing and wear. So, no matter how mucky you end up at work, your uniform can continue to look great no matter how many times you wash it.
Pockets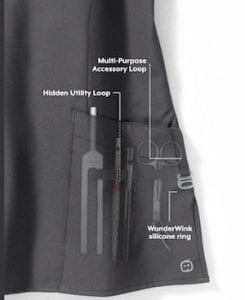 As with all the WonderWink range, the wide range of colours go beyond your imagination. Discover the bright and rich colours such as Carribbean blue or grape.
Within the W123 range, you'll be pleased to know that an abundance of pockets are standard. Stylized pockets, hidden pockets and inset pockets are an obligatory feature in all the W123 scrub tops and pants. In addition to the pockets is a silicone ring to clip your ever-growing need for your everyday essentials.
We've highlighted a few of our faves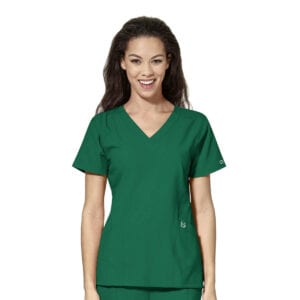 We love the fit of this top, moulded to flatter your body with it's tailored fit. And the pockets, you can never have too many. This is available in 14 different colours and 11 different sizes.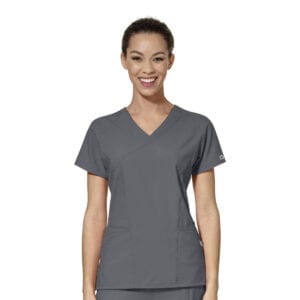 We're loving the symmetrical lines and stylised pockets giving you a classic looking scrub top. It's available in 13 colours and 7 sizes.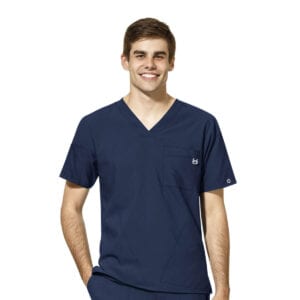 There's choice for men too, 11 colours and 10 different sizes. A designer look complete with reliable functionality.
Don't forget we've got the trousers to match too! Check out the full W123 range here!
Want to hear more from us?
Try Wonderwink, ideal veterinary scrubs, Wonderwink base layer tops, Product review: Jaanuu V neck raglan top