Behind the scenes at our latest work scrubs UK video & photoshoot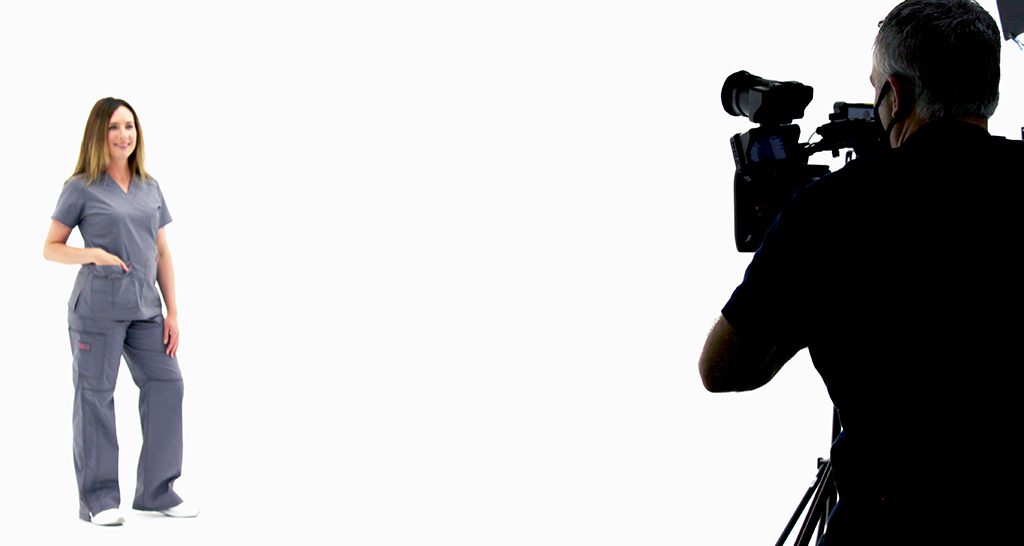 Last month, we had the pleasure of working with a Leeds-based production company to shoot a variety of video content for our latest work scrubs UK. 
Having quality video content to showcase our products is highly beneficial, particularly for our customers, who benefit from getting a better idea of how the scrubs look and fit. 
Preparation 
Lots of preparation went into getting everything ready for the shoot day. This included a plan of the videos, what the models needed to do for each video, ordering the correct sized scrubs from our warehouse and ironing everything in time. 
The work scrubs UK that were chosen included: 
W123 Mock Wrap Top & Flat Front Cargo Trousers 
WonderFLEX Women's Verity V Neck Top & Faith Cargo Trousers 
Jaanuu Signature Tulip Top & Jogger Trousers (photos only) 
Kara Basic Scrub Top & Trousers x2 
In addition, we had a number of props that were used along with some complimentary facemasks kindly sent by WonderWink. 
Shoot day 
The day started at 8.30am at a specialist studio where we met with the team from the production company, the photographer and the Kara team. 
Unfortunately, one of the models was unable to attend, but we were lucky enough to find a replacement who arrived later on. Our models Stephanie and Mya did such a great job wearing the scrubs. 
The team worked throughout the day, initially filming the shots that were needed and then straight on to photos. 
We worked through a variety of poses and walk-ins to achieve the desired look for our videos. The photo process involved some studio shots but also some lifestyle shots so that the photos can be used for social media and our wider digital marketing efforts. 
Final cut 
A short while after the shoot, we received the edited videos and photos from the shoot day, we had some slight amends which were processed immediately.  
We're really pleased with the videos and photos produced. To see our videos, visit our YouTube channel.  
Here are a few of the photos that were taken: 
 Want to hear more from us?
Try How to stay warm this Autumn, Jogger pants – The perfect scrub trousers