Interview with The Brow Artisan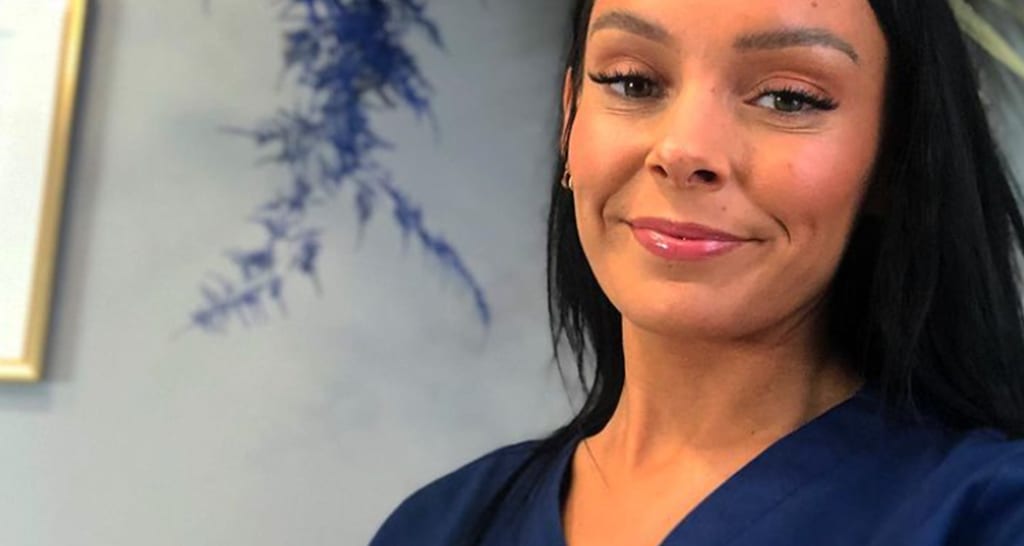 Giannina is an eyebrow specialist who started her business, The Brow Artisan, 4 years ago at her independent studio in Belfast, Ireland. As a wearer of beauty uniforms uk, we wanted to find out more about her career to date and how she chooses her workwear.
With a background in the beauty industry, Giannina has over 16 years' experience.
What made you specialise in brows?
I began working in the brow bar on the Benefit counter in a store and at the time brows were only just starting to become popular. Over the years confidence grew massively, and I started to develop a good range of clientele.
How did you start your business?
Having already made the decision to specialise in brows and I had noticed that the market was quite flooded with make-up artists but not many brow specialists. There were often people who offered brow services but never an independent specialist in this area – so I really felt this was a niche in my location.
Who inspires you in your career and keeps you motivated?
I am part of a Women In Business organisation here in Ireland. I also find other similar businesses very inspiring and in particular, there is a business called Navy Hygiene, which is run by a lady called Rebecca, who is also a mother and has similar values to myself.
How do you fit in Continuing Professional Development (CPD)?
I follow all the trends and get onboard with the latest styles – as I'm sure you're aware, the brow trends are forever changing and adapting so I feel it's important to stay up to date with the latest techniques.
What are your plans for the future?
There are lots of opportunities in my industry to develop my business model further and I've been asked a lot about expansion. However, I am very keen on a work-life balance and spending time with my children, so that will always take priority.
You wear WonderWink Scrubs – how did you find out about this brand?
I'm an avid fan of Instagram – it's my go-to place to research things. I'd seen a couple of people wearing the brand and I started to follow Kara.
My studio has a relaxed vibe, so before Covid-19 we used to wear t-shirts. Since the pandemic started I wanted to have a more hygienic and professional approach in the salon. WonderWink really works for what I need. It's great as they are a nice fit too and there is a wide range of colours.
I am a small size, often a size 4-6 and so I was pleasantly surprised that the WonderWink range has sizes that fit me.
What do you like about the uniform?
I am forever washing my workwear for hygiene reasons and because the material is so functional, it washes so easily and dries quickly. This is ideal when I need it for the next day.
Learn more about our available styles of Beauty Uniforms UK. Why not try our very own Edit range.
Want to hear more from us?