Jaanuu Scrubs Sale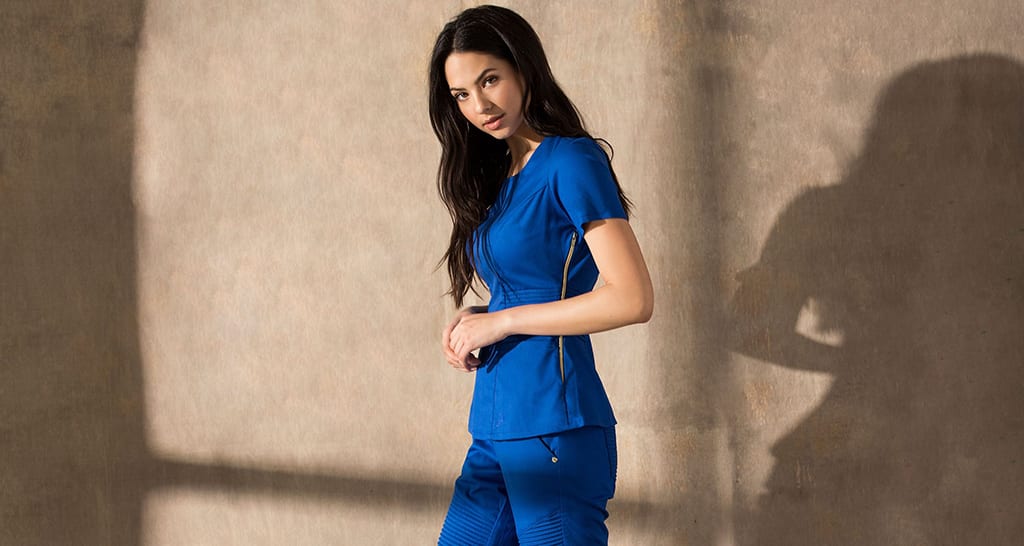 There's nothing better than a Jaanuu Scrubs sale – don't you agree? You're in luck as here at Kara, we have a huge sale on Jaanuu scrubs. 
Jaanuu is a leading US scrubs brand that creates stylish and functional scrubs for healthcare professionals. Their premium fabrics are designed to the highest standards and are crafted for ultimate comfort, durability, and easy care. All their scrub fabrics are moisture-wicking, antimicrobial, and fade and wrinkle-resistant. 
Here at Kara, we're proud to be the exclusive stockist in the UK for Jaanuu – offering a more fashion-led style of workwear for not just healthcare – for beauty, dental and veterinary professionals too. We're pleased to be able to offer a wide range of Jaanuu scrubs for both men and women. 
As you would expect from a fashion-led brand, Jaanuu are constantly evolving and designing new ranges of scrubs to keep up with the demands of a modern consumer, which is why we have a few lines in our latest Jaanuu Scrubs Sale. 
Take a look here at some of the bargains, which are available in limited colours and sizes: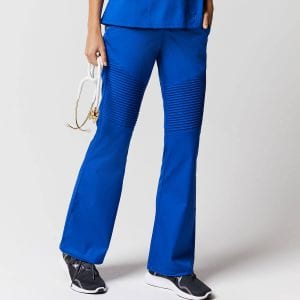 Jaanuu Pintuck Trousers 
These stylish Pintuck trousers feature a flared leg with ribbed pleat details on the front, and back pockets. They are the perfect addition to the Jaanuu Pintuck top and are made with a four-fabric stretch blend for extra comfort. 
View the Pintuck Trousers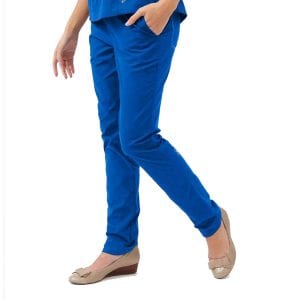 Jaanuu Skinny Trousers 
If you're looking for a more tailored skinny fit style, then these might be the ideal trousers for you. Complete with an elasticated waist, the Jaanuu Skinny Trousers have a drawstring for added comfort.  
View the Skinny Trousers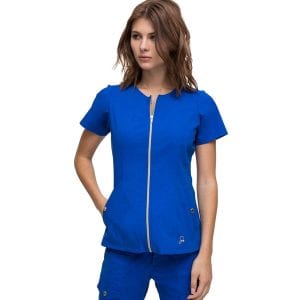 Jaanuu Biker Top 
A flattering top featuring beautiful seam detailing on the shoulders, front & back. It has two spacious front pockets and features the signature Jaanuu four-fabric blend for maximum comfort and functionality. 
View the Biker Top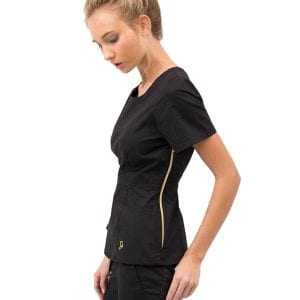 Jaanuu Peplum Top 
The stunning Peplum Top is the perfect choice if you are looking for a stylish yet comfortable top. It has two front pockets and a side zip. 
View the Peplum Top 
Looking for more Jaanuu scrubs sale bargains? Head over to our sale here.