Ethical scrubs from WonderWink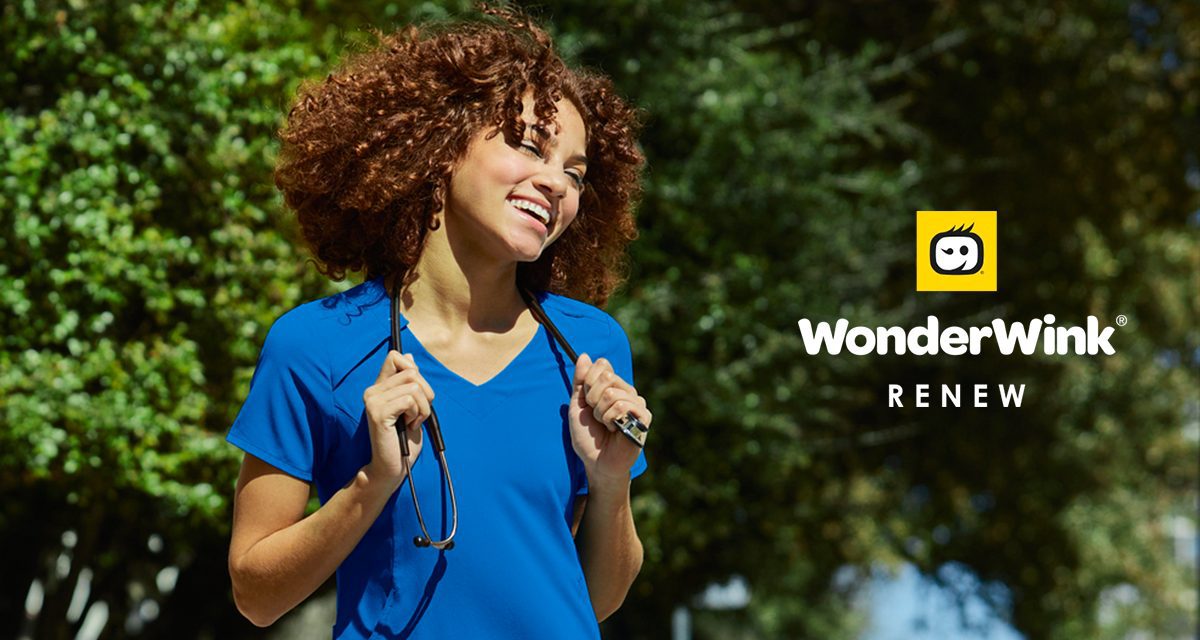 We are increasingly becoming more aware of our impact on the environment, and there is so much we can do to change things for the better – so why not start with ethical scrubs!
Introducing Renew, the innovative new scrub range from WonderWink, which is made from recycled water bottles – yes it's fascinating what can be done with something that may have been destined for landfill! Each garment is made from 5 recycled water bottles. Not only are you re-purposing plastic bottles, you are reducing the amount of plastic that may have been destined for landfill. It may just be a tiny little drop in the ocean, but all those little drops add up. In addition, the tags on each garment are printed on FSC certified paper – continuing on the environmentally-friendly theme.
Sustainability doesn't just end there with the fabric. The packaging is fully biodegradable. It takes just 6 months for it to return to nature.
More recently, the WonderWink Renew range has received the NAUMD Innovation Award 2021 for Best Garment Innovation for "Function", which really highlights how great these scrubs are.
So, more about these ethical scrubs – there has been no compromise when it comes to comfort with a subtle texture and spandex elements within its fibres to support ease of movement. Fabric is a blend of 49% polyester, 46% recycled polyester and 9% spandex. The design of this range is sporty and athletic which is very much on-trend at the moment.
Much of the Renew range is designed with some unique features explained in detail below:
This exclusive range of ethical scrubs is available to order now in a range of styles, sizes and colours.
SHOP THE RANGE FOR MEN & WOMEN
Want to hear more from us?
Try new WonderWink Moto range, An insight into the daily life of a Doctor