How to take measurements for scrubs without a tape measure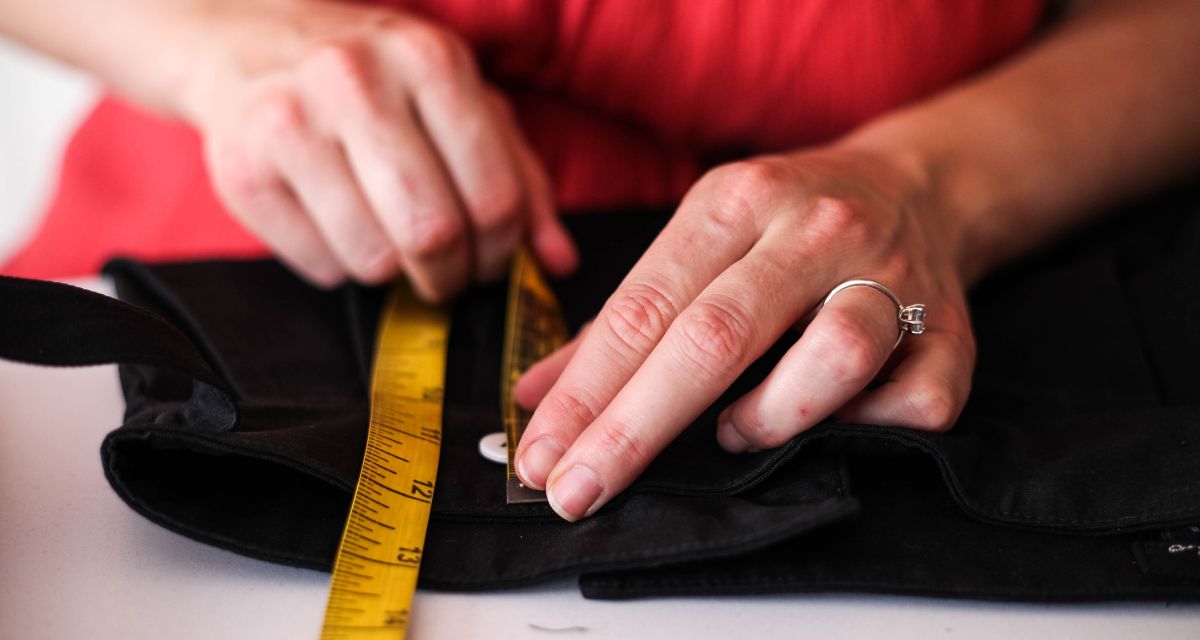 We all want our scrubs to fit perfectly, making sure we look great and confident at work. However, we don't all always have a tape measure handy! In some cases, your usual clothes size will fit fine, but finding out your own specific measurements to compare to a size guide is the most accurate. Find out how to measure for scrubs without tape measure by reading more…
We are here to help you in a pinch, if you are desperate to order some new scrubs but don't know your size. Continue reading…
Find a measuring tool
You will need to look for something flexible you have in your home. The easiest thing to use is string, or something similar. You may have a long charging cable, a dressing gown tie or something else. Although, you may need to mark the item with pen, so think about what you are willing to draw on!
We also need something to compare the length to. This can be something you know the length of e.g. a ruler, or something you could easily find, such as a piece of A4 paper (29.7cm on the long side). Finally, you need a pen or pencil so you can mark out your measurement. Now you can take measurements!
Get your measurements 
Take your chosen tool, and ensure it is long enough to measure the areas you need comfortably. You now simply need to wrap the measurer around you, and mark out where it meets. It is easier to do this at the front of your body if you do not have help. Once you have marked out where the material meets, you can remove this. Now you simply need to compare it to your measuring tool and see how many centimetres or inches you measure.
Here are some key areas to measure: Neck, chest, waist, hips, and inside leg. You may want to measure other areas but note they may not feature in regular online size guides.
Download a ruler
If you don't have anything to measure your material against, and want something easy. You can download and print a ruler to get accurate at home measurements. Easily print out a ruler here.
We hope this explains how to measure for scrubs without a tape measure.
Ready to shop scrubs?
Browse our range of brands here.
Want to hear more from us?
Try 5 Tips to style your workwear
Sources
https://www.wikihow.com/Take-Clothing-Measurements-Without-Measuring-Tape#:~:text=To%20take%20clothing%20measurements%20without%20measuring%20tape%2C%20you%20can%20use,standard%20piece%20of%20printer%20paper