Jaanuu Biker Top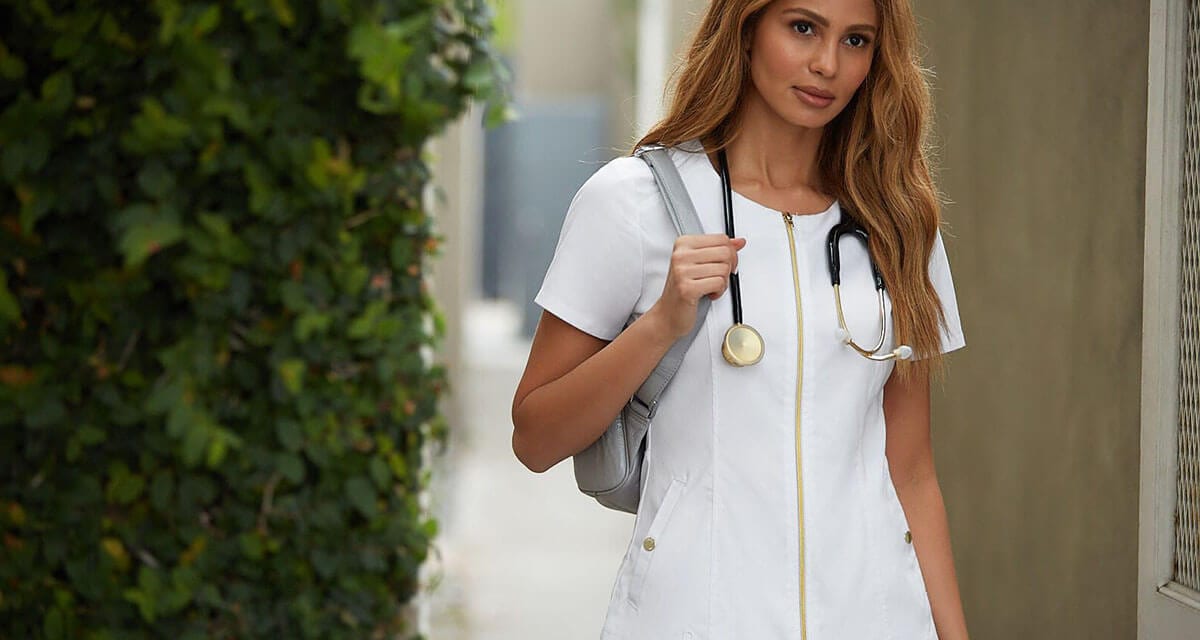 What does "attention to detail" say about your look? It's probably more than you think. We all know that first impressions count and this matters even more when you're also representing your business in front of patients and clients. The Jaanuu Biker Top is the epitome of "attention to detail" when it comes to women's workwear tops.
For the month of August, we've chosen to feature the Jaanuu Biker Top.
The Jaanuu Biker Top is crafted in premium ForminaFlex™ fabric, which features the following fantastic benefits:
Ultra soft fabric – long hours require super comfy workwear
Two-way stretch – let's face it, we all need that flexibility in life
Colour retention – pretty handy when you're washing your workwear often
The first detail which we're big fans of is the exposed front zip. Not only does it add extra detailing to the top, it's also really handy if you need to get changed quickly, or if you're feeling the heat at work, you can unzip it a little to help with air flow. It also helps avoid those irritating make-up marks which can happen when trying to get out of your traditional top!
Not only is the Biker Top flattering, it also features a peplum hem to bring additional style to your look. Gone are the days of the traditional baggy and boxy women's workwear tops! Buttoned pockets are an additional handy feature which are perfect to store your accessories in.
No sweat: the Jaanuu Biker Top even boasts a unique moisture wicking technology, which is helpful when things are heating up.
Easy ironing: Yes we said it! Due to the unique fabric blend, this top is really easy to iron, so much less hassle for those early, or very late starts for that matter.
We've found that this top is popular in a variety of industries; in particular beauty salons, aesthetics clinics, hair salons and dentistry practices.
Our Jaanuu Biker Top is available in a range of tasteful colours including white, estate navy, black and royal blue, so can suit the branding of any practice.
Want to hear more from us?