Top 5 medical health professional Instagram accounts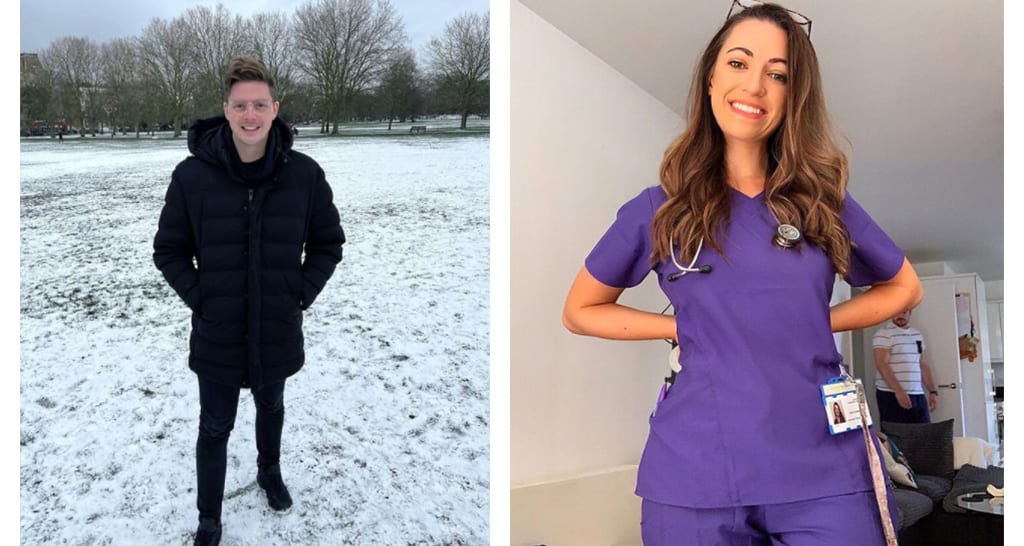 With such a vast array of content available online for the medical health professional and healthcare industry, there is always something for everyone. Depending on your preferences, there are so many creators producing content, whether you might be a medical student looking for inspiration, a curious health enthusiast or simply looking for like-minded individuals.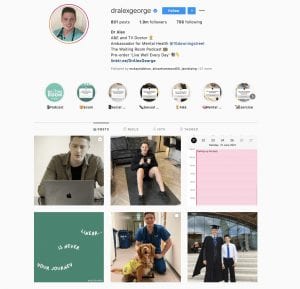 Dr Alex George (dralexgeorge)
Probably our most fave UK-based influencer right now – for all the right reasons. He came into the spotlight during 2018 Love Island but has since grown his Instagram following from sharing medical tips and mental health content. As well as being A&E doctor for the NHS, Alex has been appointed as an Ambassador for Mental Health for the UK government.
Dr Emeka Okorocha (doctor.emeka)
The A&E doctor from East London has surged to popularity after sharing a Tik Tok asking for respect "If you celebrate me in my scrubs, don't hate me in my hoodie."
He shares a variety of medical-based content and fitness content.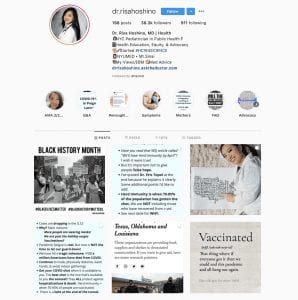 Dr Risa Hoshino (dr.risahoshino)
Dr Risa Hoshino, MD is a doctor working in schools as a School Paediatrician & Public Health advocate.
Through her social media channels, she shares a variety of content promoting health education, wellness, mental health and related content. Of late, much of her focus has been on educating people about COVID-19 and the vaccinations.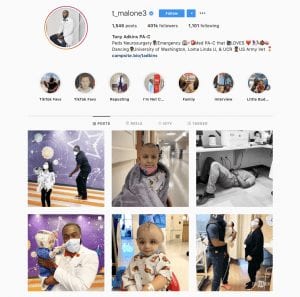 Tony Adkins (t_malone3)
Known as the dancing doctor, Tony has worked at Children's Hospital of Orange County (California) since 2015 with a specialty in paediatric neurosurgery.
Tony shares videos dancing, dancing with patients and motivational quotes, which are really positive, and inspiring.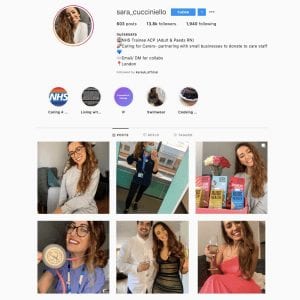 Sara Cucciniello (sara_cucciniello)
Up and coming UK influencer, Sara, is a registered Adult & Paediatrics' Nurse working as an Advanced Clinical Practitioner in London.
Sara shares a mixture of lifestyle content and advice from her time working in the NHS as well as still studying to complete her Master's degree in Advanced Clinical Practice.
Which medical health professional Instagram accounts do you follow? We'd love to hear from you if you have any accounts that you think we should include in this list.
Looking for scrubs?
Browse from a range of scrub brands you'll love here.
Want to hear more from us?