Rose Blush – The latest pink scrub tops at Kara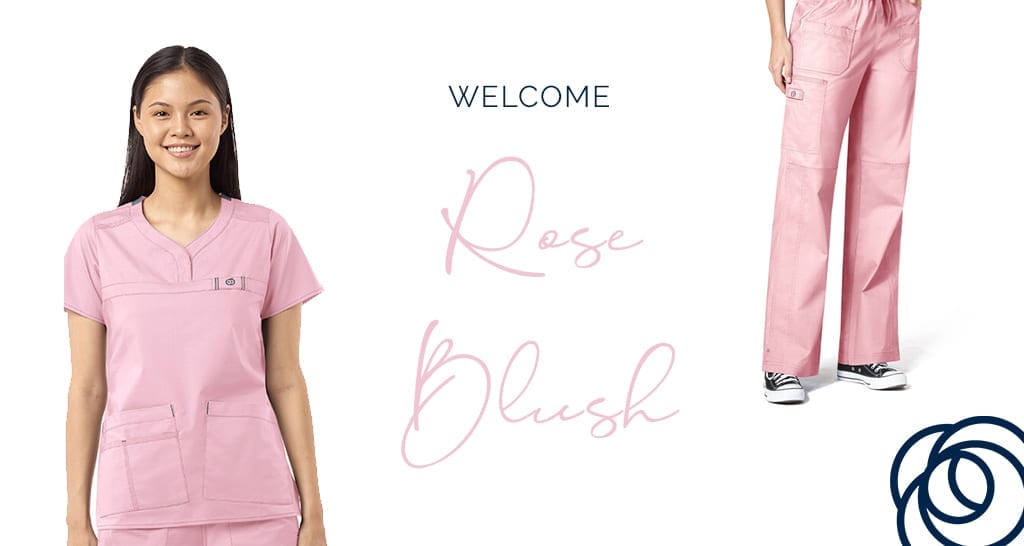 We all love a pop of colour in our workwear, and especially in the warmer months to help reflect our sunny mood. So when there's mention of a new colour (pink scrub tops) in town, we're all ears!
The new subtly beautiful rose blush colour from WonderWink is just what we all need in our lives right now. So, this colour is available in our popular WonderFlex range in a number of different styles to suit your needs.
Why pink scrub tops?
Wearing pink scrub tops can create a visually soothing experience for the majority of people looking at it. It does this with muted tones that have a more subtle effect on people's moods than stronger, bolder colours. So this colour can be perfect for a clinical environment.
Wearing pink scrubs is a good way to show how much you care about what you do every day.  With a nice reminder for your patients that nurturing is your top priority.
Our range of pink scrub tops from WonderWink WonderFLEX:
All styles in our WonderFLEX range feature a premium stretch fabric for a super comfy fit and ease of movement – ideal for a busy, hands-on workplace!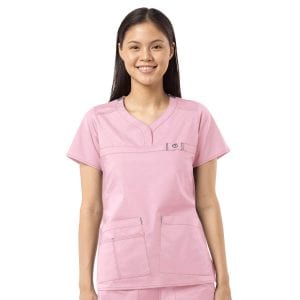 Patience Curved Notch Neck Top
This pretty top has a notched neck and vented sides, which is very slimming and looks great on any body shape.
Learn More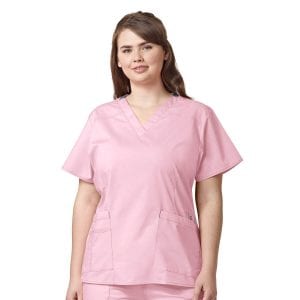 Verity V-Neck Top
Your classic scrub top style with a more modern, high-quality fabric and stitching.
Learn More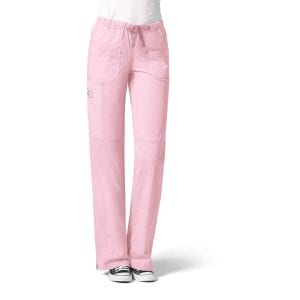 Faith Cargo Trousers
Pair your pink scrub top with our popular Faith Cargo Trousers. These trousers feature an elasticated, drawstring waist and a multitude of pockets.
Learn More
In addition to our Rose Blush colour, we also have a great variety of other pink shades. Have a browse here of our range of pink scrub tops.
You might also be interested in these other blog articles. Add a pop of colour to your scrubs, 5 of our favourite grey scrubs, Our favourite jogger scrub sets you'll love this summer, or perhaps 5 black scrub tops we love this season.
Read more articles in the Kara Blog